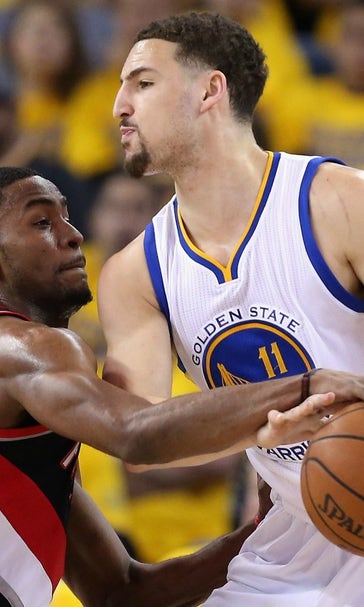 Moe Harkless believes he's got a mental edge on Klay Thompson
May 5, 2016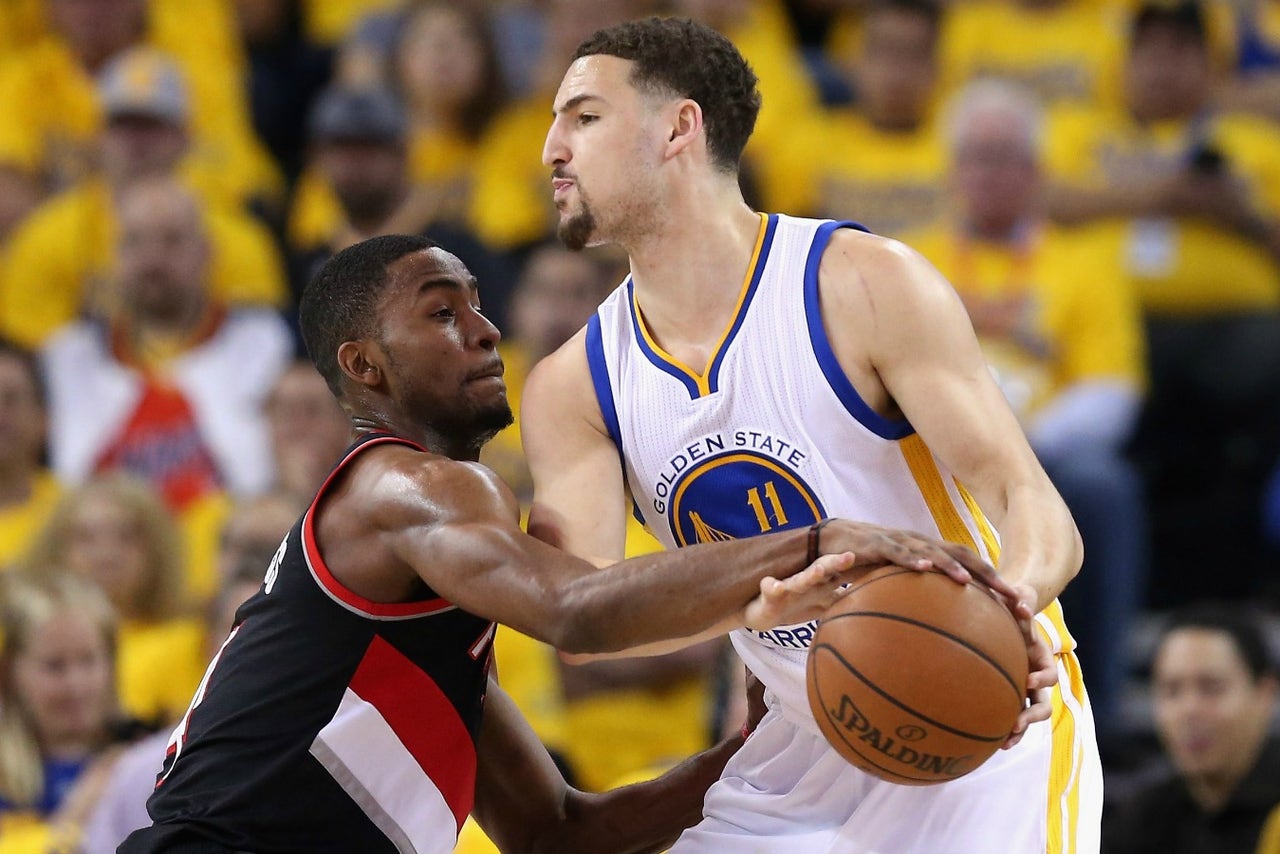 Despite the Golden State Warriors have a commanding 2-0 series lead over them in their Western Conference Semifinals series, the Portland Trail Blazers are looking for silver linings.
While there are no moral victories in the playoffs -- besides maybe experience -- this approach worked for the Trail Blazers in the last round against the Clippers.
Though they lost both games in Los Angeles and fell down 0-2, they trusted their offensive process and believed they could produce good enough looks to combat the Clippers' aggressive trapping scheme on pick and rolls. That proved to be right (and, to be fair, they benefited from the Clippers' injury misfortune).
This series, the Blazers believe they've found another one -- Moe Harkless's mind games and defense on Klay Thompson.
After Thompson went off for 37 points in Game 1, Harkless switched off Draymond Green and on to Thompson in Game 2, clamping down on him, playing him physically and getting inside his head.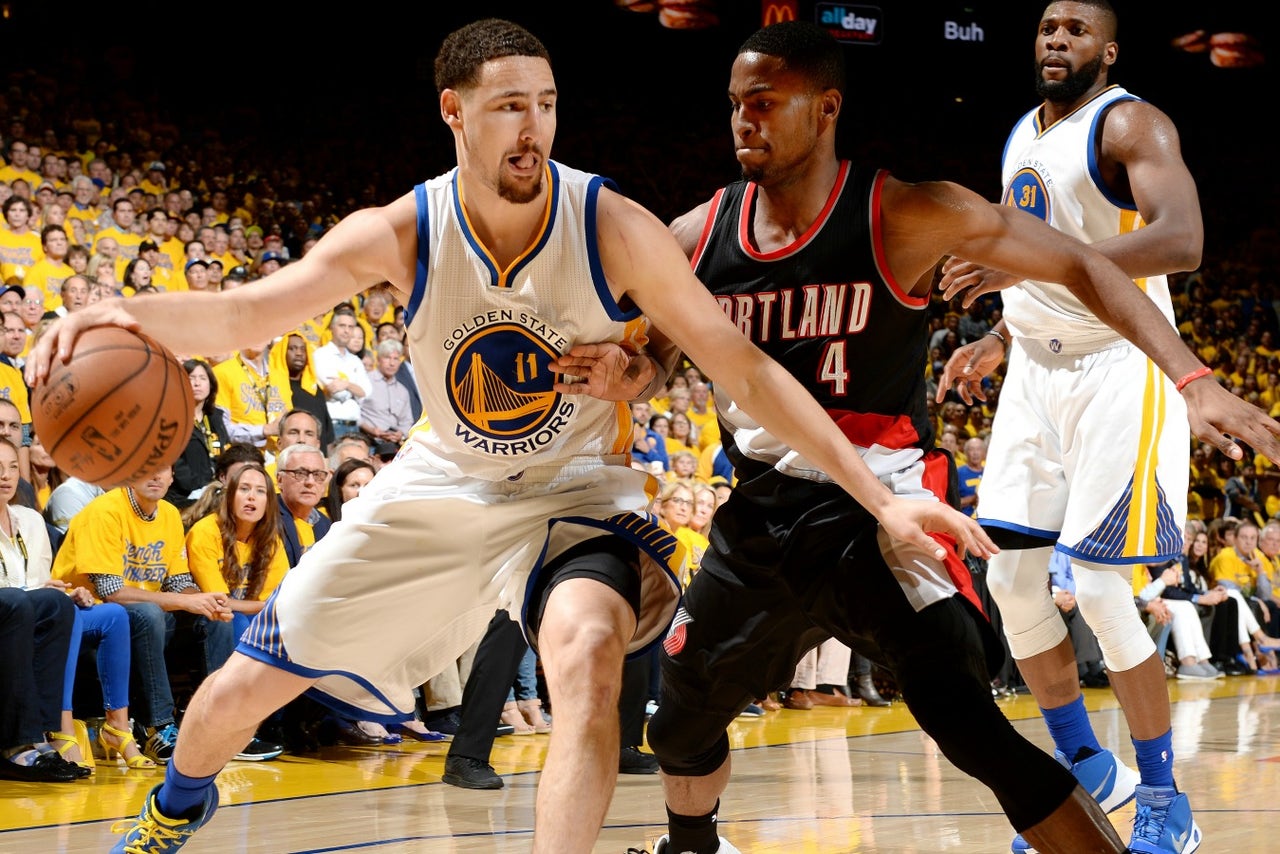 "I pretty much knew I was under his skin," Harkless said, via The Oregonian. "He was frustrated."
Thompson, who is reserved and often emotionless during games, lost his composure with Harkless, pushing him off of him and receiving a technical foul -- only his second of the season -- in the third quarter.
But Harkless says he knew he had gotten inside of Thompson's head much earlier, at the start of the game, when Thompson began trash-talking him and showing signs that he was bothered by Harkless's length and aggressive defense.
"I wasn't even saying anything to him," Harkless said. "I just kept bumping him and touching him and stuff. And he was running his mouth. That's why I was laughing. He was talking all crazy and I'm sitting there just laughing at him. I kept bumping him and bumping him and he got upset and pushed me. It was fun for me to be able to get under his skin, because that was my goal coming into the game.
"He was talking junk. I'll just put it that way. But I didn't mind it at all. At the end of the day, we're just playing basketball and that's fun either way. For me to be able to get under his skin, that felt pretty good. But it would have felt better to get a win."
That last point is the important: Even if Harkless can get inside Thompson's head -- which is a bold presumption -- the Warriors have demonstrated they're fully capable of beating the Blazers without Stephen Curry playing or Thompson at his best (i.e. Game 2).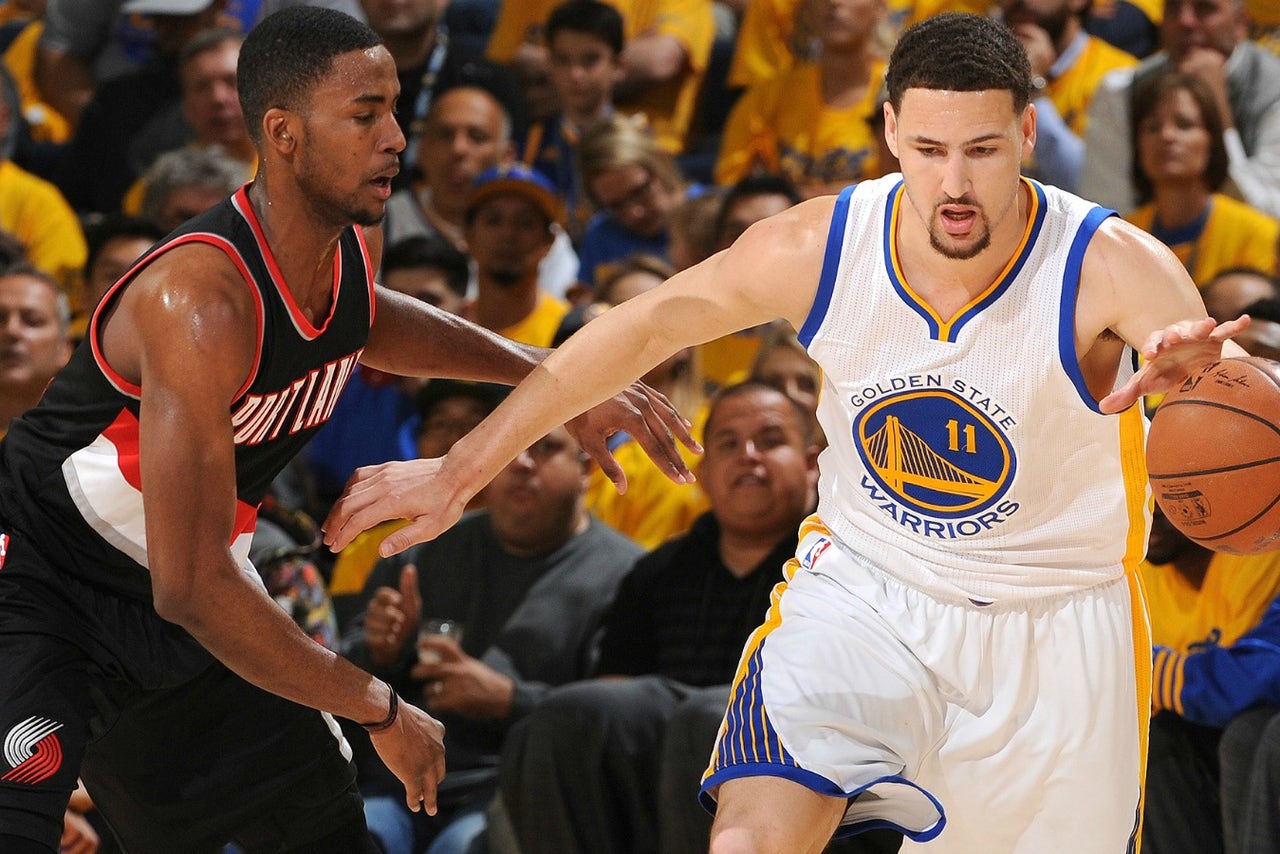 Thompson views the encounter between him and Harkless much differently.
"The emotions got to me," Thompson said. "But ... I responded well from it and I didn't let it affect the rest of the game. That's what you've got to do."
Thompson's Game 2 output -- 27 points on 7-of-20 shooting -- reflect a conflicting narrative, as Thompson still got his, but Harkless certainly made him work for it.
Even if Harkless can limit Thompson's effectiveness, though, the Warriors are so deep, with so many weapons, it probably won't matter. Draymond Green or Andre Iguodala or Harrison Barnes or Shaun Livingston will step. That's how the Warriors roll.
The Blazers host the Warriors for Game 3 on Saturday, May 7, so we'll see how much Harkless's mental edge transfers over to Game 3 -- and if it even matters.
Jovan Buha covers the NBA for FOX Sports. Follow him on Twitter: @jovanbuha.
---
---