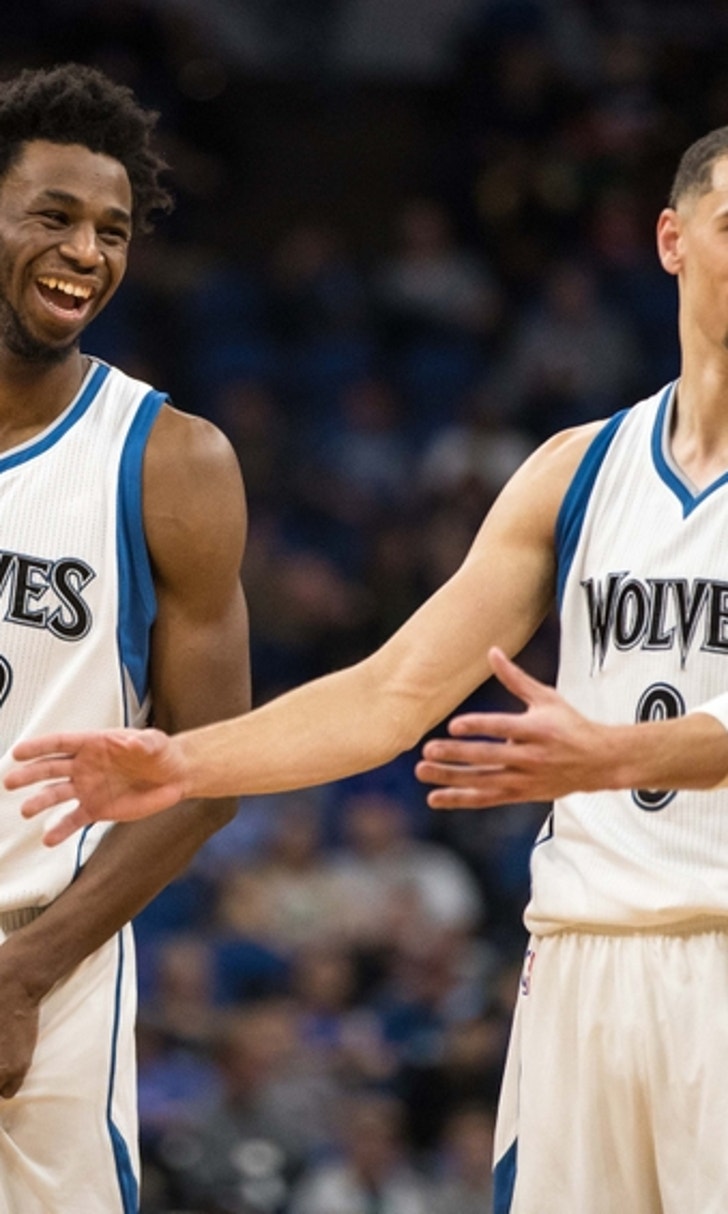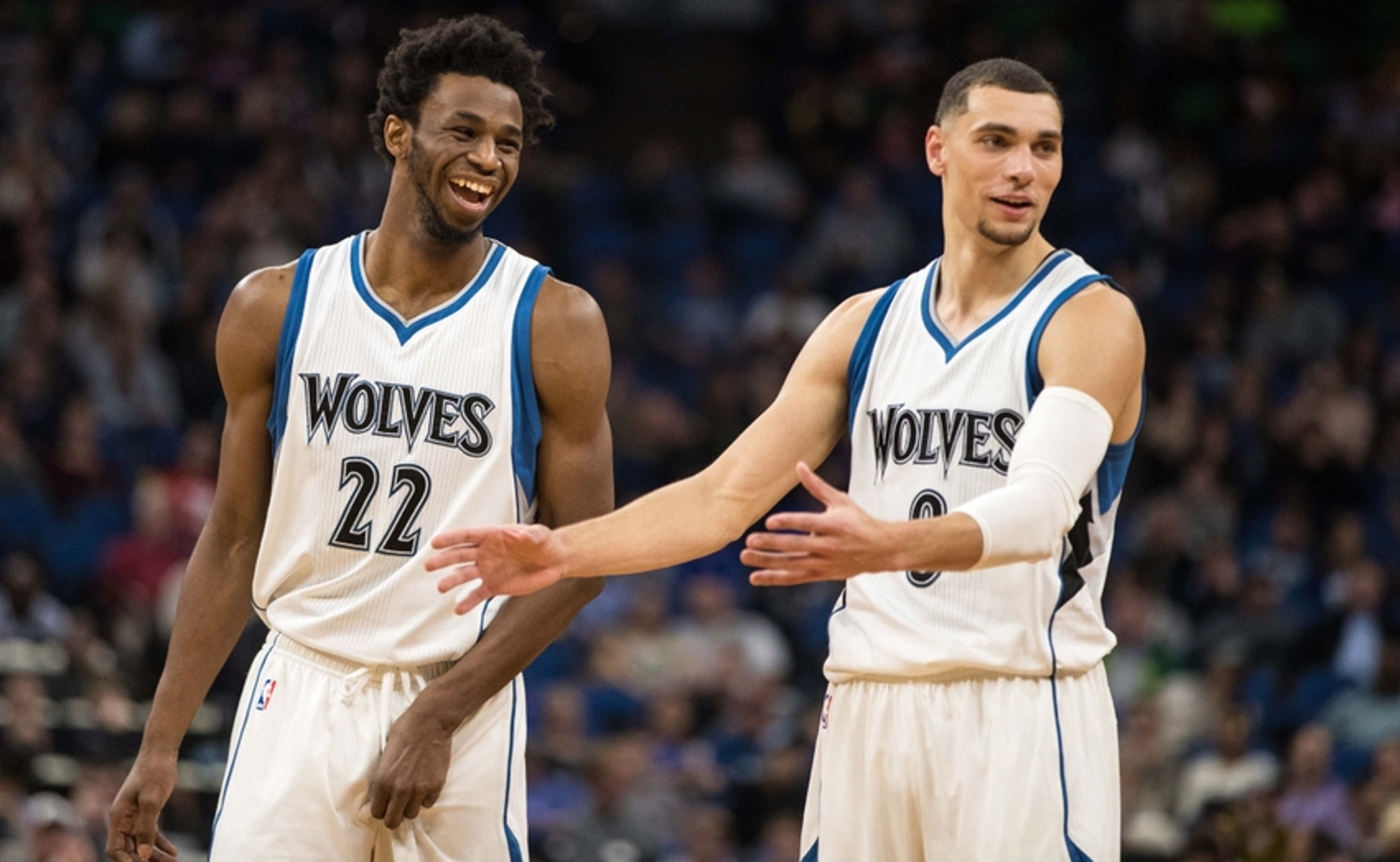 Minnesota Timberwolves: Andrew Wiggins, Zach LaVine Have Taken Flight
BY foxsports • June 30, 2017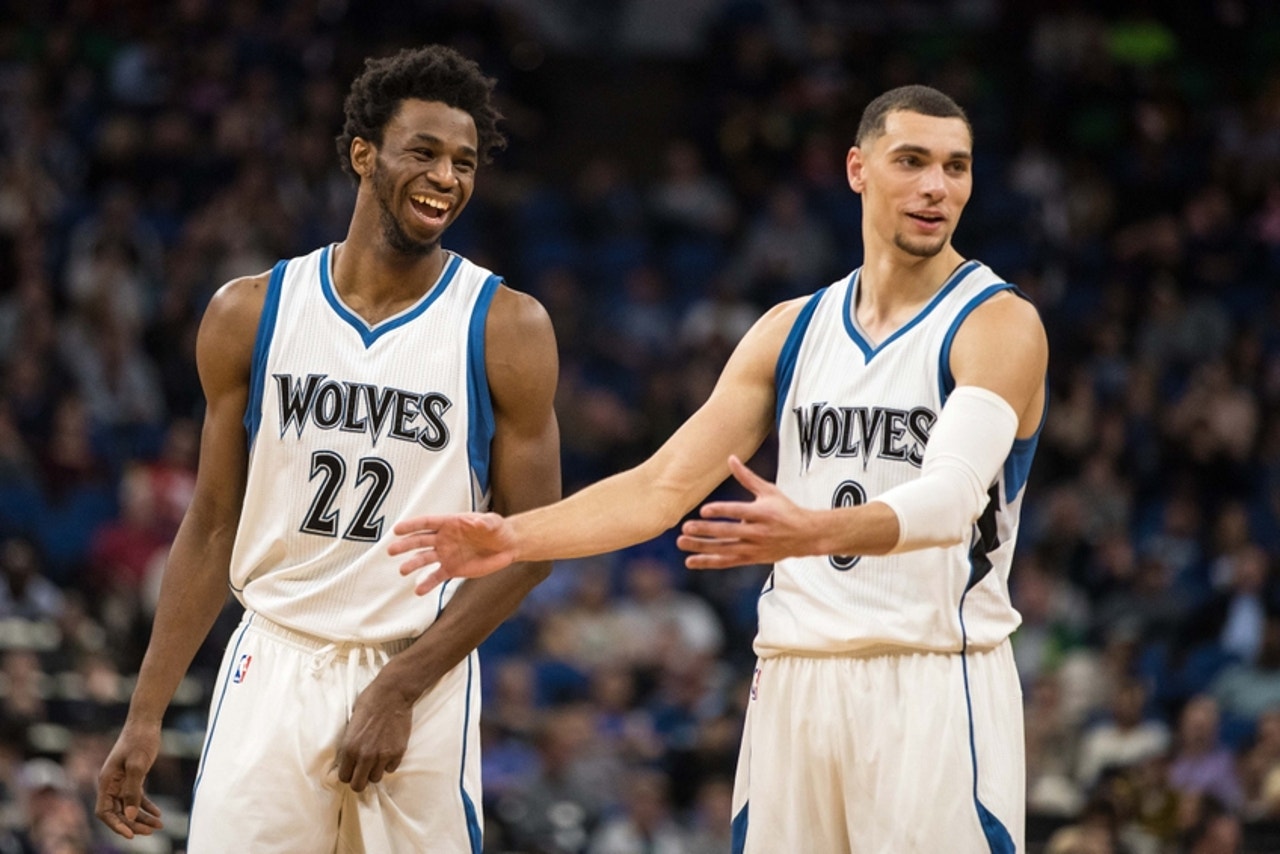 The Minnesota Timberwolves, as a team, have been a bit disappointing, but Andrew Wiggins and Zach LaVine haven't been
The Minnesota Timberwolves haven't started off as well as everyone predicted, but once again they show they have a bright future. Last season it was Karl-Anthony Towns that stole the show, but this year Andrew Wiggins and Zach LaVine have taken the next step.
The guard tandem of the future for Minnesota has gotten off to a thrilling a start. With LaVine and Wiggins starting off so hot, they have conspired nothing but more hope for the Wolves fan base.  Averaging 20 points, three assists and three rebounds in just above 36 minutes per game, LaVine is playing the best basketball of his young career.
The 21-year-old guard also has been consistent on both sides of the ball, and efficient when shooting.
More from Sir Charles In Charge
Wiggins has been even more stellar.
Coming into his rookie year, we knew Wiggins would be great, but for him to be a superstar he would need to develop a shot.
He has done exactly that. His three-point shot is up almost a whole 10 percent, now at 39 percent, and he's taking more than ever.
His field goal percentage is a little bit down but that's somewhat expected considering the higher volume of shot attempts. 
Wiggins is also getting it done outside of scoring. While averaging 22.9 points per game, Wiggins is also contributing a solid two assists and four rebounds per contest. 
His defense isn't stellar but is has shown rapid signs of improvement. It is still early in his career, he has the tools and athletic ability to become an elite defender if he wants.
As far as the tandem together? Well, they are one of the highest-scoring backcourts in the NBA. The guards are only about 10 points behind the All-Star combo in Toronto, but are much younger.
On top of being one of the best backcourts scoring wise they are also are the most exciting, barring the Splash Brothers. Constantly dunking on defenders as seen above has the two leaving fans in awe.
Zach LaVine and Andrew Wiggins have a very bright future in the city of many lakes, along with the rest of team. Minnesota Timberwolves coach Tom Thibodeau will definitely improve Wiggins' defense over time and instill a winning tradition.
Wolves fans should be excited to witness these two players' prime years. They might not be the best backcourt yet, but could be soon.
This article originally appeared on
---
---