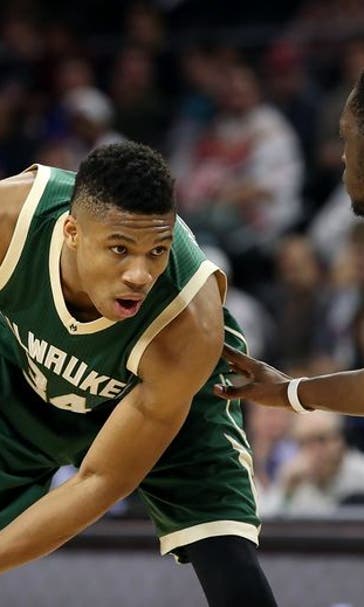 Milwaukee Bucks take it to the Detroit Pistons
December 29, 2016

Fansided, David Topham/FanSided via PistonPowered
The Milwaukee Bucks took it to the Detroit Pistons on Wednesday night, winning 119-94 behind Jabari Parker and a barrage of three pointers.
The Milwaukee Bucks, unsurprisingly led by Jabari Parker and Giannis Antetokounmpo, schooled the Detroit Pistons, winning 119-94 at the Palace of Auburn Hills on Wednesday. The loss moves Detroit down to 15-19 on the season, while the Bucks move to 15-15.
Back when the Pistons beat the Bucks 98-83 on October 30th, Parker and Antetokounmpo were a combined 11-32 from the field and finished with 30 points. They gave Detroit the exact opposite treatment in game two. This time, the duo scored 54 points on 21-36 shooting.
The Pistons had no answer for Parker, who finished the night with 31 points, 9 rebounds and 7 assists on 13-18 shooting from the field (4-7 from three). They either gave him too much space on the perimeter or watched him blow by his defender with one forceful drive after another.
As a whole, the Bucks shot 57.1% from the field and made 11 of 22 three pointers. They only led by 8 at the half, but got hot from the three-point line in the third quarter and never looked back.
Milwaukee's hot shooting was an aberration. They came into the game 18th in the NBA in three-point field goal percentage. These kinds of nights happen in the NBA, and the Pistons were on the wrong end of the barrage this time. And while that's tough for any team to overcome, Detroit folded like a house of cards down the stretch to lose by an embarrassing 25-point margin.
Let's get to the grades.
Reggie Jackson
PG, Detroit Pistons
CJackson had a tale of two halves. He finished the first with 14 points, 4 assists and 3 rebounds while shooting 60% from the field. Second half? 0 points, 0 rebounds, 2 assists, and 0-5 from the field. Jackson made some great plays and good passes, but nullified some of that with a few defensive lapses and some bad shot selection in the second half.
Kentavious Caldwell-Pope
SG, Detroit Pistons
C-After the first quarter, KCP had 6 points and 4 assists and it was about to be one of those "pay him" nights. Then he went and finished the night with…6 points and 7 assists. He was facilitating very effectively all night, but he wasn't aggressive enough with his shot, making him a non-factor in the entire second half.
Marcus Morris
SF, Detroit Pistons
DMorris didn't have much of an impact on this game as he continues his recent cold streak. He shot poorly from the field (3-10), picked up a technical foul and lost minutes to Tobias Harris.
Jon Leuer
PF, Detroit Pistons
DI've seen most Piston games this season, and this was by far Leuer's worst defensive game. He had no chance of sticking with Parker and it was evident from the start. He lost the young Buck on a cut to the rim on their first defensive possession and it got much worse from there. Parker has a terrific size/speed combination that makes him tough for most fours to defend, but Leuer got taken to school in this one.
Andre Drummond
C, Detroit Pistons
C+Drummond had 20 points and 23 rebounds in the first meeting between these teams. He appeared to be on his way to something similar after putting up 10 points and 3 rebounds in the first quarter, but then he largely disappeared. The Bucks did a nice job of clogging the paint to prevent lobs and keeping him off the glass, so he only finished with 16 and 9.
Tobias Harris
PF, Detroit Pistons
B+Harris was easily the player of the game for Detroit, for whatever that is worth in a 25-point loss. He continues to pour in points off the bench this time finishing with 23 points on 9-15 shooting, and has now led the team in scoring for the third-straight game. He also added 12 rebounds. Harris did a better job of sticking with Parker when he drove than Leuer, but he still wasn't able to defend him effectively.
Ish Smith
PG, Detroit Pistons
D-Smith had a particularly crappy 21 minutes of action tonight. In a horrific sixty second stretch in the fourth quarter, Smith had two unforced turnovers on bad passes, shot an errant layup, and let his man get an easy layup on the other end. That derailed a 7-2 Pistons' run that had them within 14 points when they still had a puncher's chance.
Aron Baynes
C, Detroit Pistons
DBaynes, not wanting to be upstaged by Leuer, also turned in one of his worst defensive performances of the season. He continuously let Greg Monroe get to his spots even though the whole league knows he's only comfortable going left.
Stanley Johnson
SF, Detroit Pistons
C-Johnson didn't get any playing time in the first half after Stan Van Gundy elected to use Jackson and Smith together for a large portion of the second quarter. He did re-enter the rotation in the second half and gave us more of what we've seen all season from him: nice effort and energy levels but a strong inability to put the ball in the basket. He finished 1-5 from the field and 0-3 from three.
Stan Van Gundy
Head Coach, Detroit Pistons
FSVG's Pistons game up 119 points and his team crumbled in the second half. His game plan called for a lot of straight up switching on screens, and it often led to adverse situations, such as Jackson getting stuck on Antetokounmpo. The Pistons were out of sorts on rotations as a result, which contributed to why the Bucks were able to bury so many threes. He took the blame in his post-game press conference, stating that the team's recent bad performances are on him.
Note: Darrun Hilliard, Henry Ellenson, and Boban Marjanovic (to the crowd's delight) all got to play the game's final four minutes and 15 seconds. Marjanovic fared the best of the bunch with his three points and three rebounds.
Next, the Detroit Pistons head to Atlanta for a date with the Hawks on Friday night at 8:00 p.m. ET.
More from PistonPowered
This article originally appeared on
---
---
National Basketball Association
NBA Playoffs: Top moments from Clippers eliminating Mavericks, Trae burning Sixers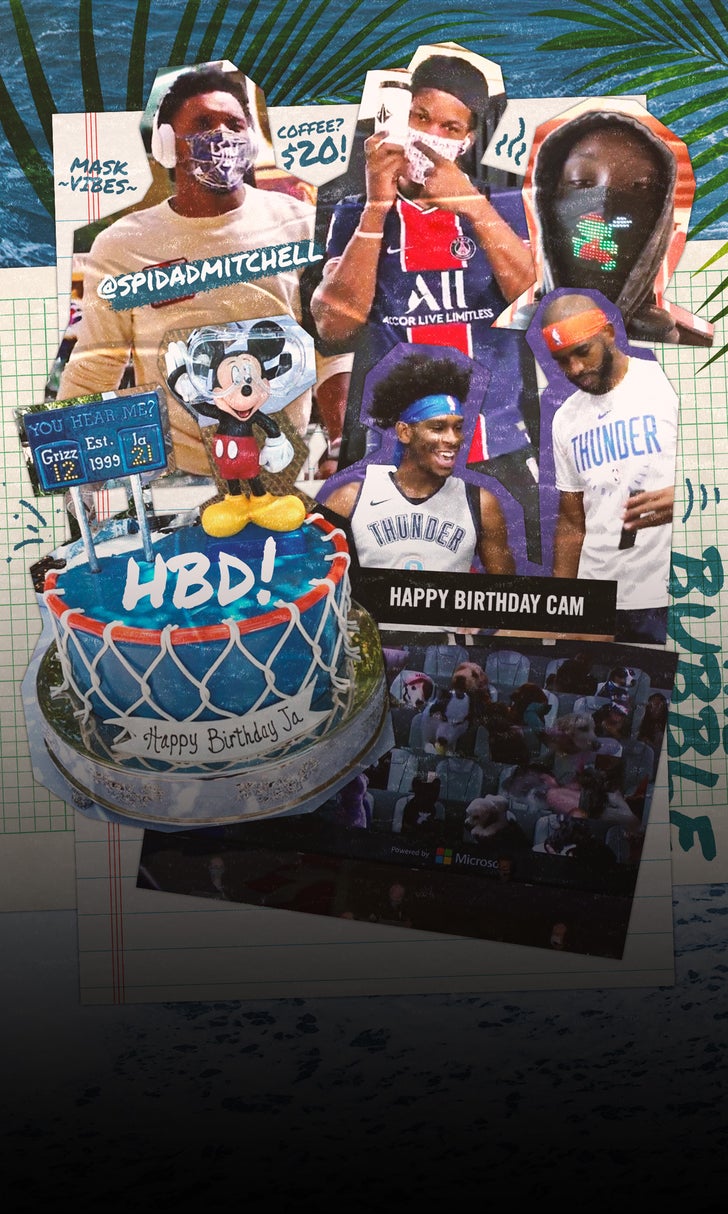 National Basketball Association