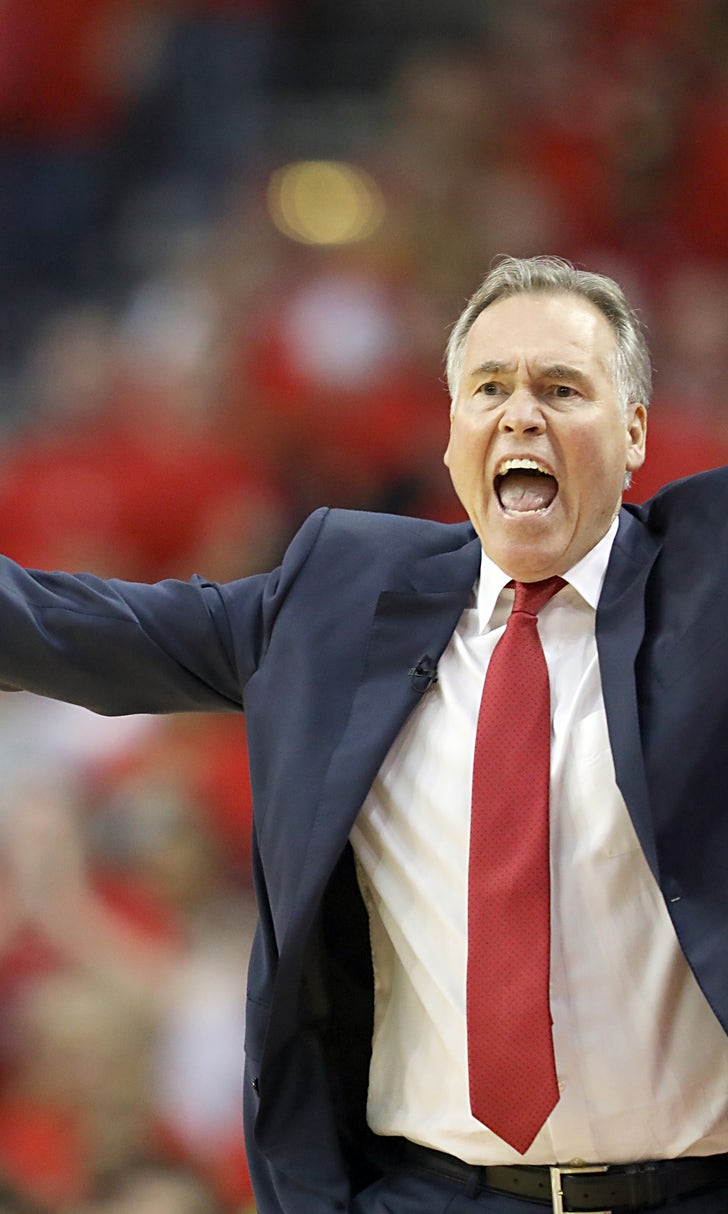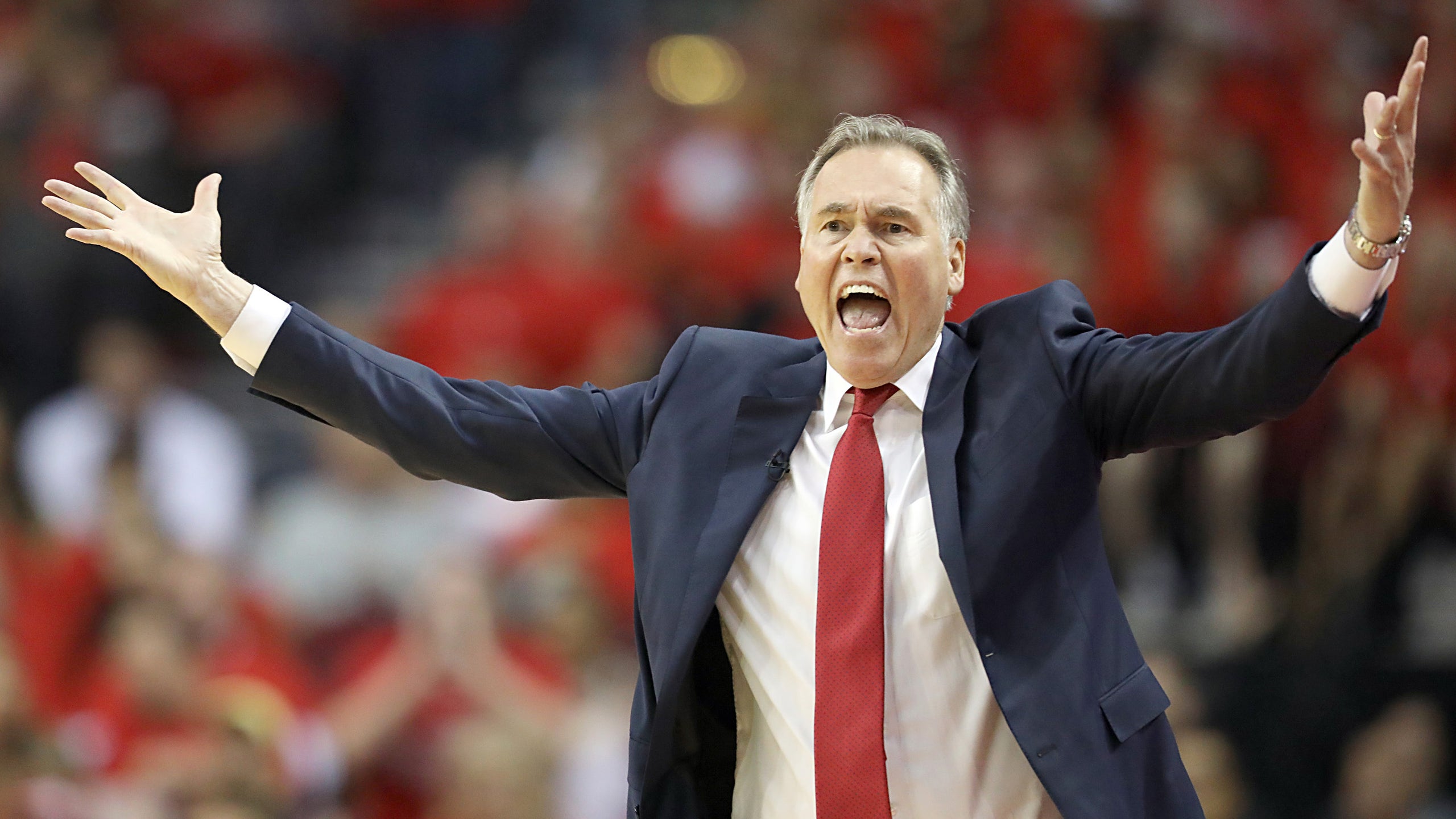 Mike D'Antoni says Carmelo Anthony's ultimatum led to his resignation with Knicks
BY Fansided and Ed Easton Jr./FanSided via Hoops Habit • June 30, 2017
Apr 25, 2017; Houston, TX, USA; Houston Rockets head coach Mike D'Antoni reacts while the Rockets play against the Oklahoma City Thunder in the second half in game five of the first round of the 2017 NBA Playoffs at Toyota Center. Houston Rockets won 105 to 99 .Mandatory Credit: Thomas B. Shea-USA TODAY Sports
Mike D'Antoni's tenure with the New York Knicks provided plenty of headlines surrounding his handling of stars, especially his time with Carmelo Anthony.
Houston Rockets head coach Mike D'Antoni is currently embroiled in a tough Western Conference playoff battle with the San Antonio Spurs. In a recent feature with ESPN, the former NBA Coach of the Year decided to take a trip down memory lane with his coaching history. One of his big mentions in the feature dealt with his time as head coach of the New York Knicks and dealing with current franchise star Carmelo Anthony.
D'Antoni coached the Knicks from 2008 until his resignation toward the end of the 2012 season leading many to speculate as to what led to his exit. The mystery was surprisingly solved by D'Antoni himself during the interview, detailing his version of the conversation Anthony may have had with Knicks team brass during this time.
"I just went in and quit," said D'Antoni in the interview, citing a team meeting where Anthony gave the franchise an ultimatum: either D'Antoni leaves, or he was gone. The Knicks would go on to make the playoffs in 2012, eventually falling to the Miami Heat in five games. The sudden change at the head coaching spot was played down, especially after new coach Mike Woodson helped to lead the team to a 54-win season in 2013, eventually losing in the semifinals in six games to the Indiana Pacers.
The tension between D'Antoni and Anthony was rumored to have started after the 10-time All-Star refused to convert to the power forward position in order to accommodate the emergence of newcomer Jeremy Lin.
Lin flourished under D'Antoni during the 2012 season, allegedly garnering plenty of criticism and jealousy from teammates. According to D'Antoni during an interview with The Vertical last year, this included Melo.
"So now it's like, what are we going to do? We could see how to go and I didn't know how to get there and with losing again and you're trying to prod them and you're trying to tell 'em to play harder and all the coach's speak and communication just like deteriorated, (Carmelo and I) don't have a bad relationship. I speak to him. He's a good guy, But I had one vision that I wanted him to play one way. He wanted to go the other way. I couldn't get to my way."
Lin was not re-signed after the season and the possibilities of what the Knicks would've looked like under D'Antoni's small-ball offense left with him. The thought of many back in 2012 was that D'Antoni may have been holding the team back, as many skeptics questioned his benching and eventual releasing of Stephon Marbury back in 2008 for failure to comply with his offense.
Marbury called out the former Knicks coach, calling him a liar in regards to reports that he refused to play in a game.
The spotlight now looks good for D'Antoni leading the Rockets into playoff action, while Anthony and the Knicks continue to try and put the broken pieces of their relationship back together.
More from Hoops Habit
This article originally appeared on
---
---