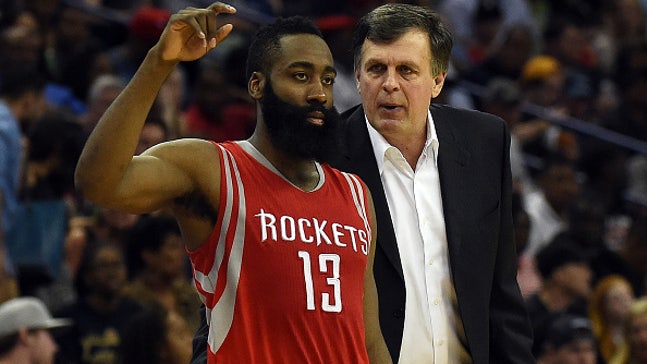 McHale to Clippers on edge in free throws: Quit hacking us
Published
May. 8, 2015 2:02 p.m. EDT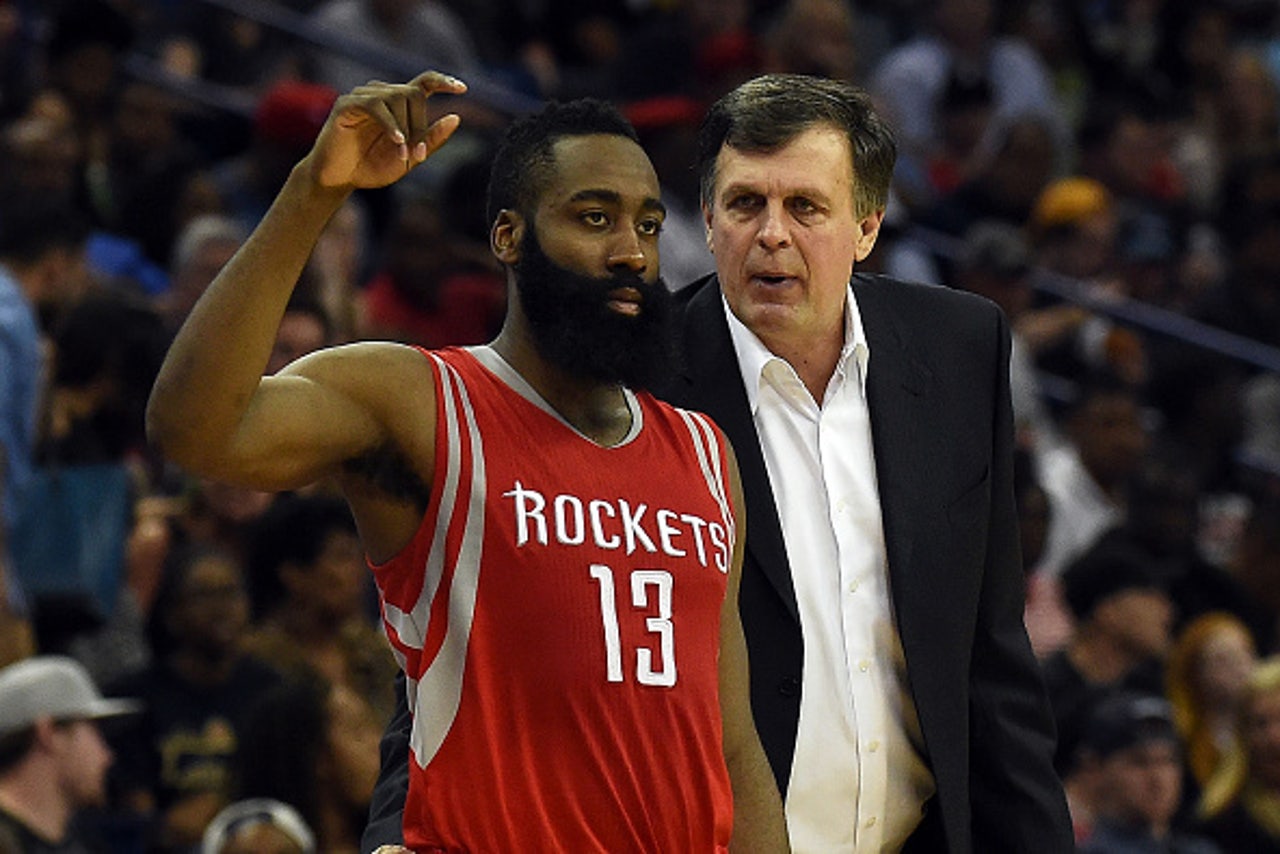 By Jason Rowan
Houston Rockets coach Kevin McHale wasn't content to only rip Matt Barnes on Thursday, as he delivered a snarky suggestion to  the Los Angeles Clippers over their bemoaning over the significant disparity between the amount of free throws the respective teams have attempted through the series' first two games:
Stop fouling Rockets players.
"I heard them saying, 'Well, they shot too many free throws.' Well, quit hacking us," McHale said, via Ultimate Rockets.
In fact, McHale insisted that the trips to the free throw line are merited and that the Clippers, despite their protestations, are asking for it by what he sees as the Clippers essentially committing intentional fouls and "hacking everybody" by having "backup, backup center (Ekpe Udoh) to just grab guys."
McHale's Rockets of course are coming from an advantageous position in relation to the trips to the charity stripe each team has enjoyed. The Rockets have taken 64 free throws — a franchise record — converting on 42, while the Clippers have only 32 free throws, making 25 in a series tied at one game apiece.
McHale attributes the wide gap between the teams' free throw attempts to the style of play each team employs.
"James (Harden) goes downhill and plays hard. There's a lot of contact when James plays. I can show you every game, five where he clearly gets grabbed and they don't call," McHale continued. "But I mean, James runs down the floor. The referees are not trying to screw anybody."
The Rockets coach then pointed out the job of an NBA referee is a difficult one.
"It's a hard game to referee. I'm the worst referee in practices you've ever seen," he joked. "I never blow my whistle. It's a tough game to call. I don't put too much into all that."
Clippers head coach Doc Rivers, meanwhile, bemoaned intentional fouls, but argued both teams have employed the strategy during the series. He added it makes games "longer" and "ugly."
More from Sportress of Blogitude:
---
---