National Basketball Association
National Basketball Association
'LeBrowns:' James and sons watch NFL team practice
Published
Aug. 7, 2014 12:18 p.m. ET

BEREA, Ohio (AP) For the first time at Browns training camp, the spotlight wasn't on Johnny Manziel.
LeBron James stole it.
The NBA megastar got his football fix Thursday, showing up with his two sons to watch Manziel and the Browns practice. James spent an hour watching a morning workout as the team prepares for Saturday's exhibition opener in Detroit. It was James' first public appearance - the practice was open only to media and corporate VIP guests - since re-signing with the Cavaliers last month, and his entrance caused quite a commotion.
Browns players couldn't wait to meet him after practice, and several had their photos taken with the four-time MVP, who is noticeably thinner after shedding some weight during the offseason. Rookie cornerback Justin Gilbert ran into the locker room to grab his phone before returning to the field to shake hands with James.
''It's awesome having him out here,'' Pro Bowl tackle Joe Thomas said. ''He's obviously the best player in our generation in the NBA. To have him back in Cleveland is awesome.''
James spoke for several minutes on the sideline with Browns coach Mike Pettine and safety Donte Whitner. He chatted outside the locker room with Manziel, his close friend and business partner.
''He just asked how camp was going,'' Pettine said. ''You could tell that he's into it and loves football, a big Browns fan. He said he'll be at the games when it's warm, and when it's cold he'll be watching in his basement.''
Forced to keep one eye on his sons as they tossed around a football, James later walked off the field holding hands with LeBron Jr. and Bryce. He declined comment, saying ''I'll see you tomorrow'' to reporters as cameramen surrounded him. James' homecoming to Northeast Ohio is being celebrated with an event in Akron on Friday night.
Pettine also got his photo taken with James, who towered over every group.
''I do know I'm going to be father of the year now,'' Pettine said. ''I got my daughter a picture with LeBron. She could care less about a picture with me.''
Pettine has had quite a week, meeting Browns Hall of Fame running back Jim Brown for the first time at a practice.
''When I got hired, somebody very quickly brought it up to me that I might have both of those opportunities,'' he said. ''Two things off the bucket list.''
James and his sons were presented with No. 23 Browns jerseys that the boys put on. James took more photos with members of Cleveland's coaching staff and general manager Ray Farmer.
James' return has given Cleveland fans hope they may one day celebrate a championship. It's been 50 years since the Browns captured the NFL title, the last Cleveland team to win it all.
Pettine believes all three teams can feed off each other.
''It's hard to explain when it happens, but I think it kind of gets fed through the fans with the teams,'' he said. ''I don't know how many of them are actual connecting with each other, but I think when the city gets revved up, I think you can have momentum from season to season.''
Whitner grew up here and is well aware of the area's sports misery.
But Cleveland - at long last - isn't such a joke and suddenly an epicenter of excitement.
''Stuff like this doesn't happen. That's why it's time for a change,'' he said. ''We're from here in Northeast Ohio: LeBron is from Northeast Ohio; we get Johnny here. It's a lot of excitement, man, and I think we pretty much deserve it. I think that a lot of people kick us around a lot, talk a lot of trash about us, but we deserve it.''
NOTES: Practice ended with defensive and offensive linemen squaring off in an extra-point competition. Defensive end Armond Bryant made the first attempt and Thomas, who punted and kicked in high school, booted one through with a straight-on approach before an out-of-character celebration. ''There were some very unique styles,'' Pettine said. ... Manziel will not play with the starters in Detroit, Pettine said. ... Gilbert is ''nicked up'' and will likely be held out against Detroit. TE Jordan Cameron (shoulder) and DE Billy Winn (hamstring) did not practice.
---
AP NFL website: www.pro32.ap.org and www.twitter.com/AP-NFL
---
---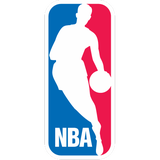 Get more from National Basketball Association
Follow your favorites to get information about games, news and more
---