National Basketball Association
National Basketball Association
LeBron sick, being treated as if he has swine flu
Published
Oct. 16, 2009 12:23 a.m. ET

LeBron James didn't get any sympathy from his teammates when he came back to work after spending two days sick in bed.

They ran the other way.




"You come back around and everyone is like, 'Ugh, you got the cooties,"' James said Thursday. "They don't want to be around you."

James and two Cleveland teammates have tested positive for Influenza A, and are being treated as if they have the H1N1 virus by the Cavaliers, who are being proactive in dealing with a flu bug that already has sickened six players.

H1N1, also known as swine flu, is a strain of Influenza A, and though the Cavaliers have not gotten back H1N1 test results on James, Darnell Jackson or Coby Karl, the team is treating all its players and the traveling party to Texas with medication to fight the virus.

Team physician Dr. Alfred Cianflocco met with the team at Cleveland Clinic Courts to discuss preventive measures on how to stop the flu from spreading.

"We feel very comfortable and confident that what we are doing is an appropriate course of action," Cavs spokesman Tad Carper said. "The key for us is to approach things proactively and from a presumptive standpoint."

James, Jackson and Karl were tested for H1N1 at the Cleveland Clinic. Carper did not know when the results will be known. All three players missed Wednesday's exhibition against Washington but are traveling with the Cavs for preseason games in San Antonio on Friday and Dallas on Saturday. James believes he will be able to play in one of the games.

Forward J.J. Hickson and guard Andre Barrett are not making the Texas trip.

Jackson said the flu hit him hard. He had a high fever and slept 22 straight hours.

"I can't remember ever being that sick," he said.

James was still congested as he talked about having to spend the past two days lying in bed. He said he drank over a gallon of water each day.

"I think I'm over it now," he said.

James believes he may have gotten the flu from the shot he and his teammates got recently to fight the virus. He said his two young sons have not shown any symptoms of being sick.

The flu bug has been a minor disruption for Cleveland's training camp, which is winding down as the club prepares for its Oct. 27 season opener against Boston.

"If it's going to happen, now is the best time," James said. "I don't wish anyone to be sick. I wish great health for everyone. But if this is the time the flu bug is going to hit our team, I'm glad it's happening now."

Cavs guard Delonte West, who has spent time away from the club this month while dealing with personal and legal issues, traveled with the team to Texas. West is being treated for bipolar disorder and has pending misdemeanor weapons charges after he was arrested in Maryland carrying three loaded guns.
---
---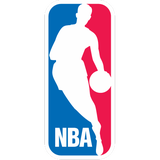 Get more from National Basketball Association
Follow your favorites to get information about games, news and more
---