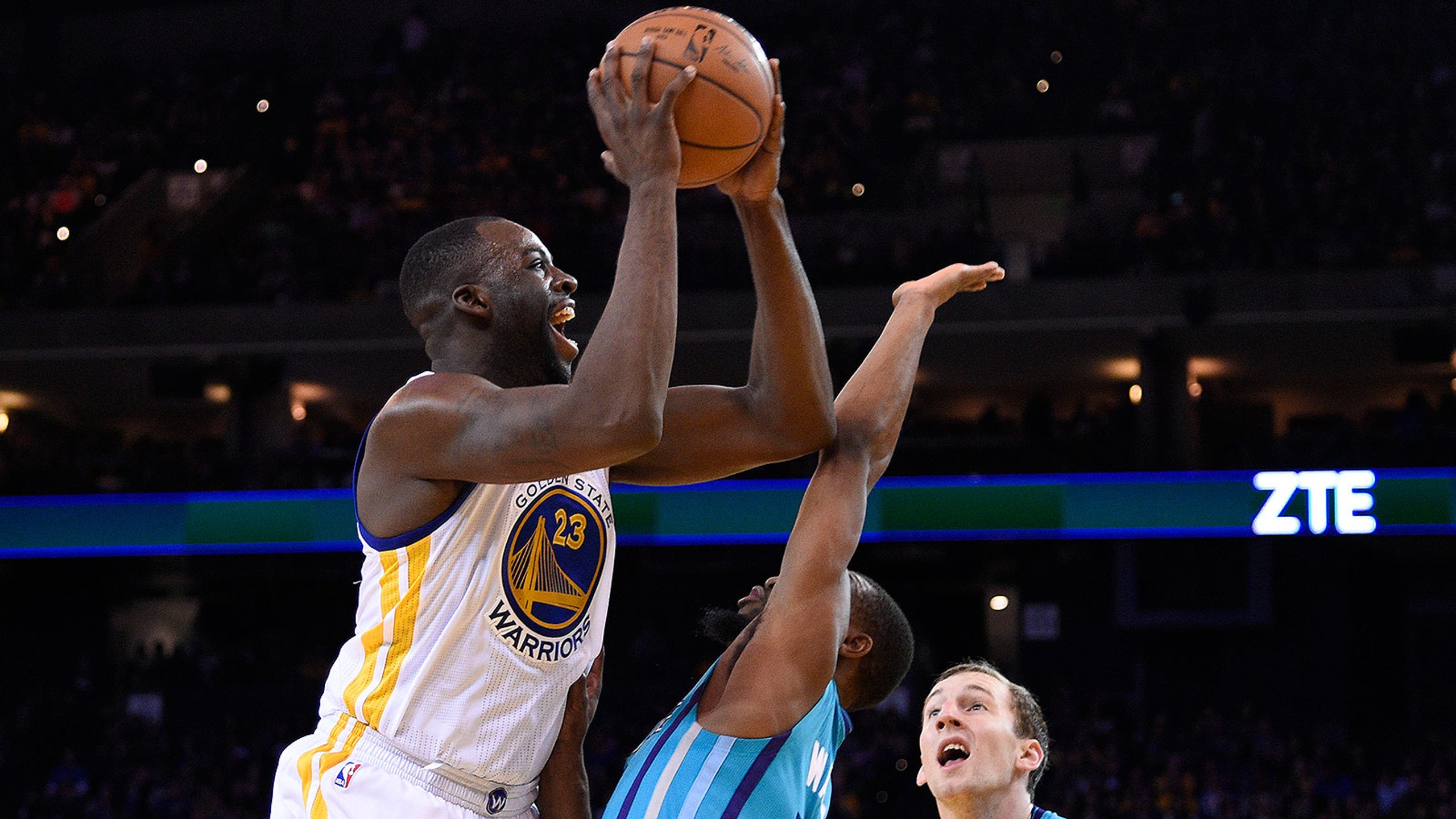 Last time someone matched this Draymond Green stat line was never
BY Jeff Caplan • February 4, 2016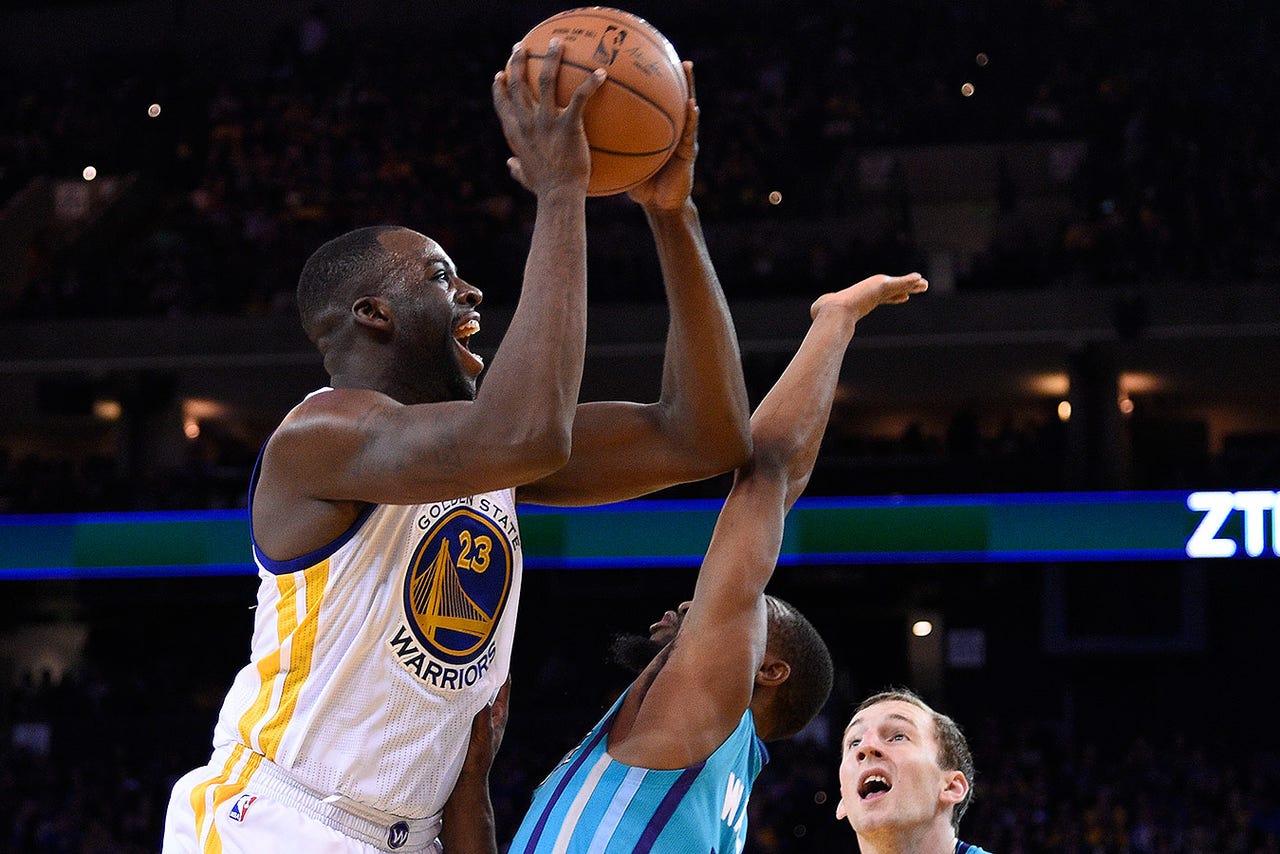 On any other team, Golden State Warriors power forward Draymond Green, the league-leader in triple-doubles with 10, would be getting serious run as an MVP candidate.
Just not on a team with Stephen Curry.
Green, the fourth-year, second-round pick out of Michigan State, is invaluable to his team. The Warriors are 45-3 with Green, 0-1 without him. Without Curry, the Warriors are 1-1.
As a group and individuals, the Warriors are are hitting eye-popping marks that force us to go through the history books to see when this and that feat were last accomplished. And usually, someone did accomplish it, and we write that Steph Curry did this for the first time since, say, Michael Jordan.
Well, when Green put up a stat in Wednesday's win at Washington of 12 points, 10 rebounds, 12 assists and five blocks, barely anybody blinked. Because Curry had just gone off for 51 points, 25 in the first quarter, and 11 3-pointers.
So no one really noticed that Green's stat-stuffing was so enormous and so rare that it actually is the rarest -- well, at least going back to the 1983-84 season, which is as far back as the basketball-reference.com archive travels.
So while it might not be accurate to say nobody ever has matched or bettered Green's Wednesday stat line, more than decades doesn't exactly present isn't present a small sample size.
At 6-foot-7 and 230 pounds, Green possesses amazing versatility to function at a high level at all areas on the floor. He's hardly a point guard, yet he's sixth in the league in assists, averaging 7.4, more than Curry and well ahead of every forward in the league, and that includes LeBron James (6.4).
Green's passing is arguably the key to Golden State's super-efficient offense, with of course noting that his assist numbers are aided by the dead-eye shooting of Curry and Klay Thompson. He can rebound, run the floor and drain 3-pointers. The better question is what can't Green do?
What Green is accomplishing this season is nothing short of remarkable. On any other team, he'd be rising up the charts as an MVP candidate. Just not on the same team as Steph Curry.
---
---