National Basketball Association
National Basketball Association
Lamar Odom returns to LA with Mavericks
Published
Jan. 17, 2012 6:52 a.m. ET

Lamar Odom still isn't over his breakup with the Los Angeles Lakers, and he doesn't care who knows it.
Odom returned to Staples Center on Tuesday night as a visitor, filing into an unfamiliar locker room just down the hallway from his longtime home.
Although Odom knows he played a role in his own departure from Hollywood, he's still uncomfortable with the results of the bizarre 72-hour saga that sent him to the Dallas Mavericks last month in a hasty trade.
''It was a little surreal walking into the building and a little surreal to be in here,'' Odom said, looking around the cramped visitors' locker room. ''But it's time to play and help my team win. I've got to kind of get that first one out of the way.''
Odom got a lengthy standing ovation when he entered Monday night's game as a reserve midway through the first quarter. The Lakers honored him during the ensuing timeout with a video tribute and a scoreboard message: ''THANKS for the memories LAMAR.''
Although Odom appeared touched by the ovations, he didn't show his appreciation to the crowd with any grand gestures. He still produced some of his best minutes in his rough start with Dallas, leading all scorers with seven points in the first quarter, including a 3-pointer moments before the period ended.
Odom finished with 10 points in the Mavericks' 73-70 loss.
The 13-year veteran is off to a shaky start in Dallas, posting some of the lowest numbers of his career. He's focused on the long haul with the Mavericks as they work to defend their NBA title.
''Mostly, I was unprepared for the whole situation,'' Odom said. ''But I'll get there. It'll happen.''
Odom acknowledges his pride was punctured when the Lakers attempted to trade him and Pau Gasol shortly before training camp in a three-team deal for New Orleans point guard Chris Paul. After the NBA nixed the deal, the Lakers said Odom demanded to leave, which Odom doesn't deny.
Los Angeles traded him to Dallas three days later for a trade exception and a draft pick - essentially getting nothing for the NBA's reigning Sixth Man of the Year, a versatile big man who wears two NBA title rings after spending the past seven seasons with the Lakers.
His former teammates were perplexed, with Kobe Bryant insisting Odom would have gotten over the hurt if the club had just waited for a few days. Fans accused the Lakers of attempting to save money, taking roughly $17 million in obligations off the Lakers' payroll and luxury tax bill.
''That's my guy,'' Odom said of Bryant. ''We've been through some wars together, so it feels good to hear people talk about you like that. We had some good times.''
Odom still is a fan favorite in Los Angeles - and nobody enjoyed the Lakers' intersection of athletics and Hollywood more than Odom, who married reality-TV star Khloe Kardashian after a one-month courtship and then put his life on display in a reality show that filmed during last season.
Odom's true Hollywood story changed with the trade, but Dallas hopes this episode will end with another title. The defending champion Mavericks are willing to wait until Odom gets his game together, knowing the value of a big man with Odom's abilities.
Odom began Tuesday night's game guarding the 7-foot Gasol, but he can also match up with small forwards.
''We have his back, and that's all that really matters,'' Dallas forward Shawn Marion said. ''He's part of our family now. ... We just have to get the continuity and get familiarized with each other. I can't answer any questions about what's going on in his head, but he's been a true professional about everything. Hopefully he can help make us that much better and help us repeat.''
Odom visited both sides of his L.A. life before the game, greeting former teammates Metta World Peace and Luke Walton before meeting up with his mother-in-law, Kris Jenner. The Kardashian clan's matriarch attended the game, as did Odom's wife, who sat in Lakers executive Jeanie Buss' second-row seats - with a television camera tracking her every move, of course.
''A change had to come, and I guess it was meant to be,'' Odom said. ''I'm just trying to get better and better so that I can help this team.''
---
---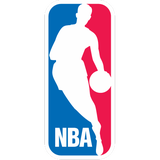 Get more from National Basketball Association
Follow your favorites to get information about games, news and more
---