National Basketball Association
National Basketball Association
Lakers handle Nets on road
Published
Dec. 19, 2009 12:00 a.m. ET

That's three straight wins on the road for the Los Angeles Lakers after opening their trip with a loss at Utah.

Better play? Maybe.

Worse competition? Definitely.

Kobe Bryant had 29 points and 10 rebounds to lead the Lakers to a 103-84 victory over the New Jersey Nets on Saturday night in a matchup of the NBA's best and worst teams.

Asked what his team was doing better in victories over Chicago, Milwaukee and New Jersey, Lakers coach Phil Jackson said, "We're picking some better opponents."

"The schedule favored us," Jackson added. "These teams are not .500 teams and Utah is a very good team on their home floor, so some of it has to do with the competition. But I think we played a little bit better."

Having Bryant helps, too.

The Nets dropped their seventh straight, but the game was competitive into the third quarter, when Bryant started taking over about the time the league's lowest-scoring team was enduring one of its usual droughts.

"I needed a little burst there to get us back in that game pretty quick," said Bryant, who thought the Lakers were rusty in the first half after not playing since Wednesday. "You don't want New Jersey getting any more confidence. They got it to about a six-point advantage and you don't want them to get any further so I kind of turned it on a little bit."

Pau Gasol had 14 points and 14 rebounds for the Lakers, who improved to 21-4 heading into the finale of their five-game trip that ends Sunday in Detroit -- provided they can fight their way through a winter storm to get there on time.

Lamar Odom added 14 points and 12 boards. Fellow reserve Jordan Farmar also scored 14 points and Derek Fisher had 11.

Chris Douglas-Roberts scored 20 for the Nets (2-26) before limping off with an injured right ankle after stepping on Odom's foot while driving to the basket with 4:47 left. Every loss during their latest skid has been by double digits, and only one has been by fewer than 16.

Devin Harris led New Jersey with 21 points, but he was mostly silent after scoring 17 in the second quarter. Brook Lopez had 18 points and 11 rebounds.

"They are one of the better teams in the NBA and they showed that in the second half," Harris said. "If we can have this type of effort against some of the other teams, I think we can be a little bit more successful. We would have a shot each and every other night."

Bryant came in averaging only 21.4 points in 20 career games against the Nets, his lowest mark against any opponent. He easily passed that by scoring 18 after halftime, when the Lakers outscored New Jersey 57-36.

Despite the weather, the announced crowd of 17,190 was well above average for a Nets game, with many fans seemingly here to see the Lakers. There were gold shirts scattered throughout the arena, and the "MVP! MVP!" chants for Bryant started minutes into the game.

Despite the mismatch in records, the Nets took a 48-46 lead into halftime before Bryant scored 13 in the third quarter, when the Lakers gradually pulled away to a 74-64 edge heading to the fourth.

Odom then scored twice on offensive rebounds, Bryant converted a three-point play and Shannon Brown nailed a 3-pointer as the Lakers opened an 88-69 lead and cruised from there.

Still, it was much more competitive than the teams' first meeting, when the Lakers led by as many as 34 and routed the Nets 106-87 on Nov. 29, hours after New Jersey fired coach Lawrence Frank.

"I was proud of the way the guys played. They came out hard. They competed every play. I thought in the second half you saw why the Lakers are one of the best teams in the NBA. They are a defense-type caliber team. They got great shots against us," Nets coach Kiki Vandeweghe said.

"I don't think our guys have anything to be upset about, except of course losing the game, but they did compete hard. That's what I asked them to do."

The Lakers shot 52 percent in the first quarter, opened a double-digit lead late in the period and led 29-21 heading to the second. But they couldn't keep up with Harris, who repeatedly pushed the ball up the floor and scored 17 points in the second quarter.

Notes: Gasol and Bryant are both reportedly closing in on contract extensions, but Jackson won't decide if he'll stick around past this season anytime soon. Jackson reiterated that he won't decide on his future with the club until June or July, citing the team's performance, his health, and perhaps salary considerations as factors. "People are cutting costs all around the league. That's a big part of it," Jackson said. "Coaches' salaries are going to take a cut, too, so they may not even want to hire me."

---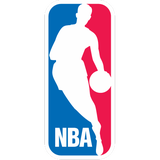 Get more from National Basketball Association
Follow your favorites to get information about games, news and more
---