National Basketball Association
National Basketball Association
Lakers C Andrew Bynum fined $25,000
Published
Feb. 27, 2010 3:23 a.m. ET

The NBA fined Los Angeles Lakers center Andrew Bynum $25,000 for publicly criticizing game officials.
Stu Jackson, the league's executive vice president of operations, announced the punishment Friday. Bynum made the critical comments following the Lakers' 101-96 loss to Dallas on Wednesday night, telling reporters: ``It's hard playing eight-on-five, man.''
It was the first time the 7-footer was fined during his five-year NBA career.
``I knew I was going to be fined. They tell us we can't say anything. Whether it's fair is debatable, but there's not too much I can do about it,'' Bynum said.
When asked if his criticism of the officials would make him a marked man on the court, he said: ``I hope not. If it did, I think it would just prove a point.''
The Lakers were called for as many fouls in the Dallas game as the Mavericks were. Bynum entered Friday night's game against Philadelphia with a team-high 161 fouls despite missing two games earlier this month because of a bruised right hip that still gives him discomfort. He fouled out for the second time this season and 10th time in his career on Tuesday night during a 99-98 win at Memphis.
One of the key plays down the stretch against the Mavericks came when Bynum was stripped of the ball by Dirk Nowitzki, leading to fast-break layup by Jason Terry that extended Dallas' lead to 95-86 with 2:20 left. Bynum said on Friday that he felt he was fouled on that turnover, but added that it was the entire body of work by referees Michael Smith, Ron Garretson and Eli Roe that got the mild-mannered center frustrated enough to call them out publicly.
``I have sympathy for his statement,'' said coach Phil Jackson, who has been fined on several occasions for his negative comments about officiating - including a $25,000 fine for criticizing the officials on TV between the first and second quarters of Game 4 of last year's finals against Orlando.
``I believe Andrew was trying to speak the truth, but you can't go over that line,'' Jackson added. ``We know that the referees are sacred cows in this league, and the NBA is going to punish you. So he learned a lesson that probably is valuable to him.''
---
---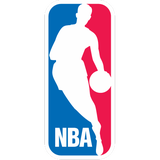 Get more from National Basketball Association
Follow your favorites to get information about games, news and more
---