National Basketball Association
National Basketball Association
Lakers-Bulls Preview
Updated
Mar. 4, 2020 1:44 p.m. ET

CHICAGO -- A thin backcourt keeps getting thinner for the Los Angeles Lakers.
Last week, the Lakers lost 20-year-old point guard D'Angelo Russell to a left knee injury that could sideline him for a couple more weeks. Now, shooting guard Nick Young will miss 2-4 weeks with a strained calf muscle Tuesday in a loss against the New Orleans Pelicans.
Young underwent an MRI on Wednesday before the Lakers (9-10) visit the Chicago Bulls (10-6). In the meantime, look for Jose Calderon and Jordan Clarkson to lead the backcourt during the second road game in as many nights for Los Angeles.
"You do your best -- I know it's a cliche -- but literally trying to take it one game at a time," first-year Lakers coach Luke Walton told the Los Angeles Times.
Meanwhile, the Bulls are grateful to wake up in their own beds after a grueling six-game road trip that spanned the West Coast before crisscrossing the country to Philadelphia. Chicago won four of six games on the trip and surpassed 100 points in each of its past three contests.
The Bulls return to their home court for the first time since Nov. 12. The team is 4-1 at the United Center this season, with its only setback coming against the New York Knicks.
The Lakers and Bulls meet for the second time in the 11 days. Chicago outlasted Los Angeles 118-110 on Nov. 20 at the Staples Center as guard Jimmy Butler erupted for 40 points.
Butler has played like a superstar in his first season alongside free-agent addition Dwyane Wade. Butler is averaging 25.8 points, 6.6 rebounds and 4.1 assists in his first 16 contests.
The buoyant 27-year-old told reporters he looked forward to competing against the Lakers and veteran forward Luol Deng, Butler's friend and former teammate. Deng served as a mentor for Butler, whom the Bulls drafted with the final pick of the first round in 2011.
"The way I look at it, I owe him a little bit," Butler said with a sly smile to the Chicago Tribune. "That's why I'm going to show him the protege is doing it."
Wade said Butler's emergence was real.
"This is not a facade," Wade said to the Chicago Tribune. "This is not luck. This is the way he can play night in and night out. He understands that now. Once you reach that level, it's a big responsibility to stay there. But he wants to, and he has all the tools to do it."
Reserve guard Lou Williams led the Lakers with 25 points against the Bulls in the team's first meeting. Forward Larry Nance Jr. added 18 points off the bench.
Los Angeles lost five of its past seven games to slip below .500. Walton's team is searching for its first win against the Bulls since Jan. 29, 2015.
Lakers forward Julius Randle returned Tuesday after missing the previous three games because of a hip-pointer injury. Randle scored 12 points and pulled down 10 rebounds in 22 minutes.
"I don't have to be pain-free, (but) I'm just trying to figure out a way around it," Randle told the Los Angeles Times. "But the biggest thing is I don't want it to get worse."
Bulls guard Doug McDermott is expected to miss his seventh consecutive game as he recovers from a concussion. He returned to practice this week but has not been cleared for contact drills.
---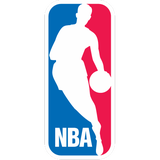 Get more from National Basketball Association
Follow your favorites to get information about games, news and more
---