Los Angeles Lakers
Los Angeles Lakers
Lakers argue during loss to Nuggets -- and coach 'loved it'
Published
Nov. 4, 2015 6:09 p.m. ET

The Los Angeles Lakers are 0-4 to start the season, and it's clear the players are not happy about that.
Lakers coach Byron Scott said Wednesday that some players got into a "verbal altercation" on the bench toward the end of a 120-109 loss to the Denver Nuggets.
You might think that a coach wouldn't like seeing his players argue, but Scott appreciated their fire.
"That's good," Scott said of the altercation Wednesday via the L.A. Daily News' Mark Medina. "They tell me that they care. I want to see more fight in our guys. We want to try to stop the bleeding as soon as possible."
Scott did not provide many details beyond that, though he did say Kobe Bryant was not involved in the issue.
"A few guys discussed [the loss] in a very angry way," Scott said. "If they just sat on the bench with a smile on their face, I would've been much more concerned. I loved it. It tells me that guys care. If they were smiling or laughing, I would've been pissed."
Hey, that's great and all that Scott likes the attitude of his players, but you know what's more important than that? Actually winning games. So far, Scott is not doing that.
The Lakers fired Mike Brown after a 1-4 start in 2012. If Scott doesn't improve, he could become the latest Lakers coach to be canned.
More from Larry Brown Sports:
---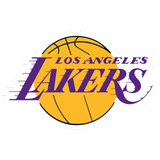 Get more from Los Angeles Lakers
Follow your favorites to get information about games, news and more
---