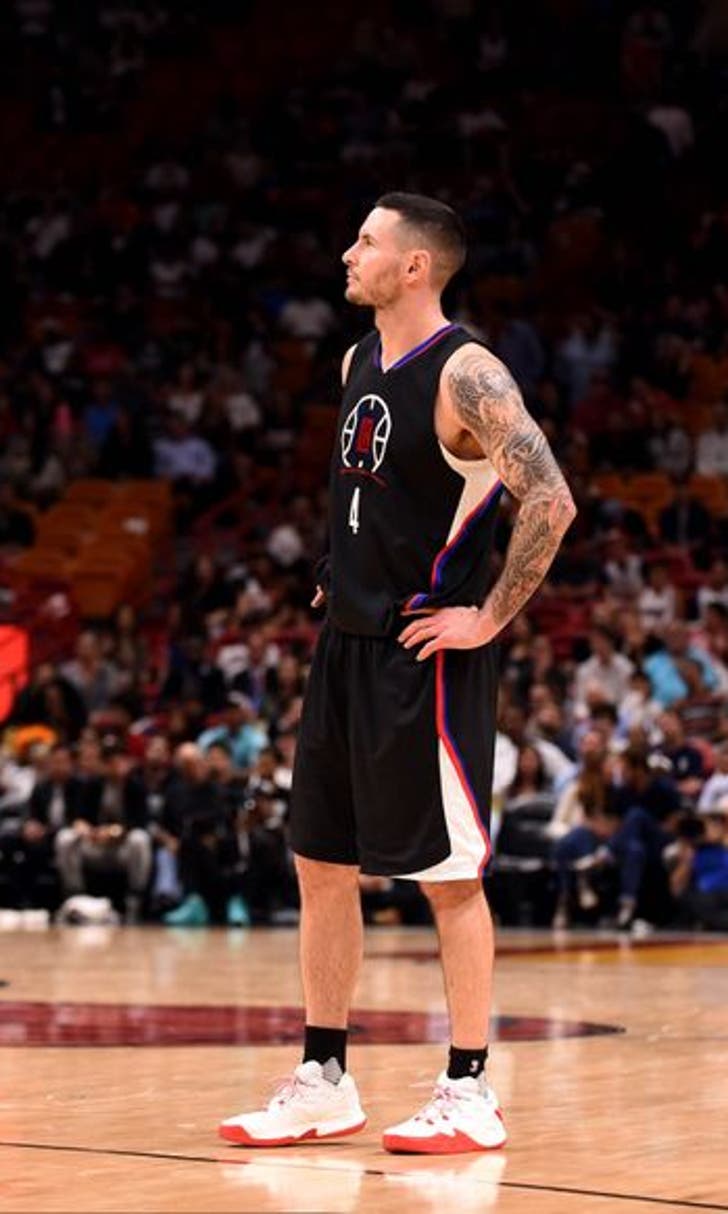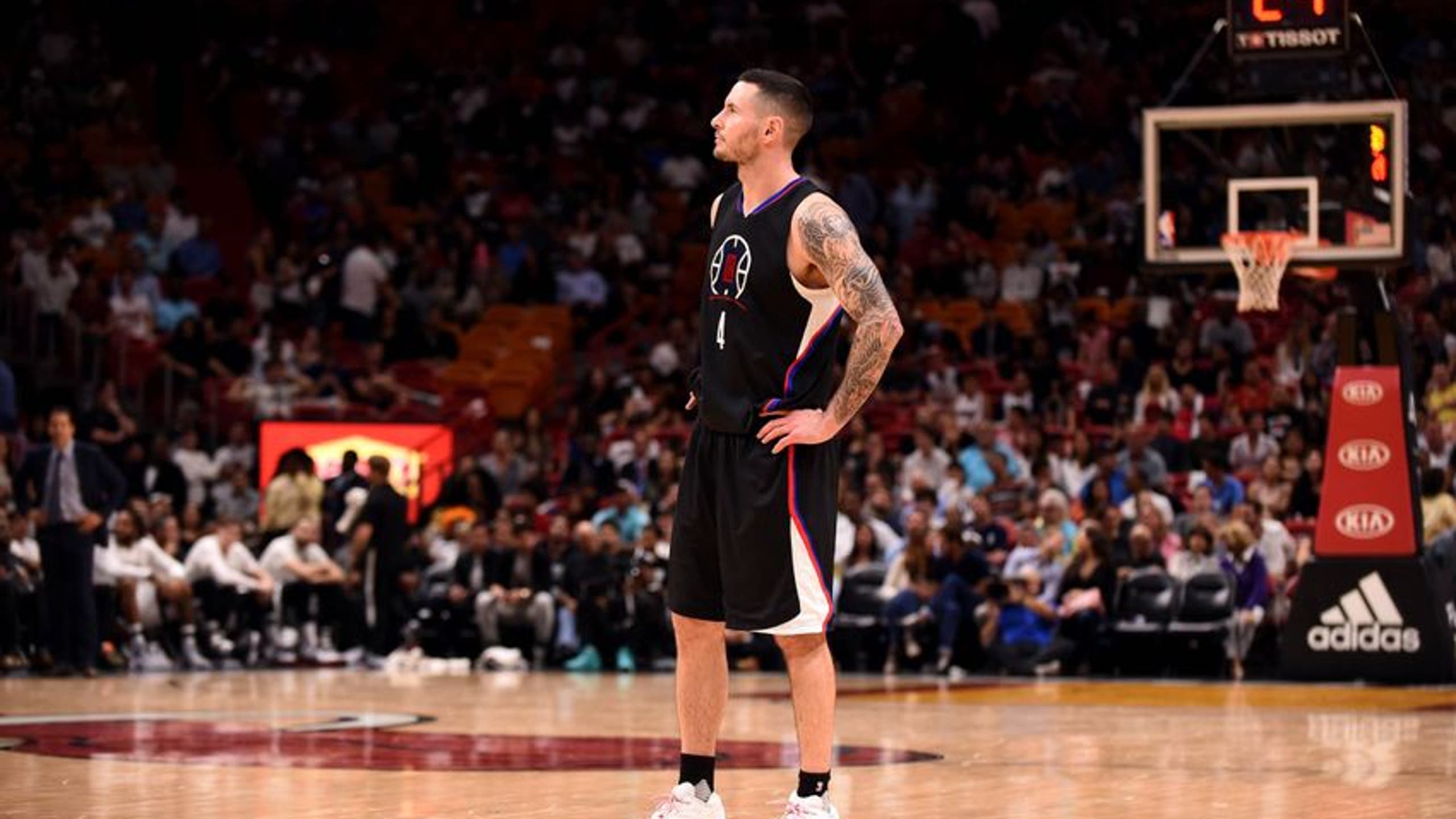 LA Clippers: J.J. Redick's Evolution Into The NBA's Best Role player
BY Fansided and Drew Clark/FanSided via Sir Charles In Charge • December 28, 2016
 From the most hated while at Duke to one of the most respected players in the NBA today, LA Clippers guard J.J. Redick has come a long way since he was selected by the Orlando Magic 11th overall
It seems like an eternity since J.J. Redick was drafted out of Duke University in 2006, taking several years for his presence to be noticed in the NBA. It took four years before he saw his averaged minutes reach 20+, five years before he eclipsed the double digit scoring per game mark, and playing 70+ games in one of his seven seasons with the Magic.
Redick found the perfect situation for him as a part of the LA Clippers. He's more than just a shooter with his excellent off-ball movements coming off screens. People assume he is "just a shooter", however he is one of the more underrated NBA defenders.
Since arriving in Los Angeles, Redick has started 218 of 219 games played, becoming a full-fledged starter in this league.
The Early Years
More from Sir Charles In Charge
It took awhile for Redick to gain traction in Orlando. The depth at the guard/wing positions prevented Redick to get consistent minutes early on, causing some to call him a "bust" so soon.
At one point, Redick went as far as requesting a trade, but the Orlando Magic stood pat and kept him on the far end of the bench. Coming out of Duke as a major superstar, it was going to be a tough transition to the league.
In an interview with the Charlotte Observe, Redick emphasizes the idea that he'd be a role player for most of his NBA career.
"I think I'll be a role player like 80 percent of the players in the league are. I don't expect to be a star, I'll just shoot, be a team player."
In the 2008-09 Eastern Conference Championship season as a part of the Magic, Redick  found himself as a bigger part of the rotation, propelling him into a bigger role in coming years.
Coming Into His Own
The next season was Redick's first year averaging over 20 minutes, and competing in all 82 regular season games. He shot a career best -at the time- 40% from beyond the arc, but still failed to get into double digits scoring. The development of Redick as an NBA player was clear.
Despite not getting the minutes he thought he deserved, Redick credits Stan Van Gundy with a lot of his development. No matter the amount, the Tennessee native performs well in the minutes he does receive.
The lowest three point shooting percentage of his career is 36%, which came in a season when he was traded. Redick went from the turmoil-filled Orlando Magic to the Milwaukee Bucks.
Despite having slight regression in his three point shooting that season, it was this year that gave the NBA a glimpse at what he could provide. Redick dropped in 15.1 ppg the first half of the season with the Magic. This caught eyes on the West Coast.
Milwaukee did have success making this season, making the playoffs as the eight seed in the East. J.J. Redick had little part in this. He shot just 32% from beyond the arc, seeing his performance dip in the second half by averaging three fewer points than he did with the Magic. This could be due to not being in a favorable situation. Redick had problems with the Bucks front office and coaches, which made it easier to find a new home.
The Prominent Years
As a part of a three team sign-and-trade, the Clippers acquired J.J. Redick in 2013. The Clippers organization hoped that he could play the Ray Allen Celtics role in Doc Rivers offense. He is the perfect complement for the highlight duo of DeAndre Jordan and Blake Griffin, and is a point guard's dream to have as a perimeter shooter.
Over his four years in L.A., the story has been the Clippers not living up to their hype. Redick is not the reason for this, as he is as consistent as they come. He has averaged at least 15 ppg in four years, shooting 48% from deep last season.
Among his 2015-16 highlights include the lone 40-point performance of his career against the Rockets, in which he set a franchise record by making nine 3 pointers. He also competed in the All-Star weekend three point contest, finishing fourth. He also started a streak of 77 consecutive games with a made three-point field goal, that lasted until December of this season.
A couple notable performances this season include him netting seven 3 point field goals twice this season. Redick's numbers will never jump out to you, but he is the perfect measure of consistency and is incredible to watch work on both ends of the floor during Clipper games.
The Next Chapter?
After watching several players that aren't as good get huge money, Redick will receive a nice contract next off-season.  Huge decisions loom for the franchise as three of the big four for the LA Clippers have expiring contracts.
This could be the last season we see the exciting quartet that have produced numerous highlights over the years. Redick expresses his gratefulness to play basketball for a living so he could take a pay cut to stay in a competitive situation.
However, Redick exercise his right to get as much money as he can while he's in the NBA. His family home is in Austin, Texas so expect the Lone Star state rumors to flow for him come July.
Redick exemplifies what a strong work ethic can bring for players in the NBA if they are willing to learn. From not getting minutes in Orlando to a borderline star for the LA Clippers, Redick has constantly improved. The money earned this off-season will be well deserved.
---
---