Kyrie Irving on playoffs: 'It's the greatest feeling in the world'
April 21, 2015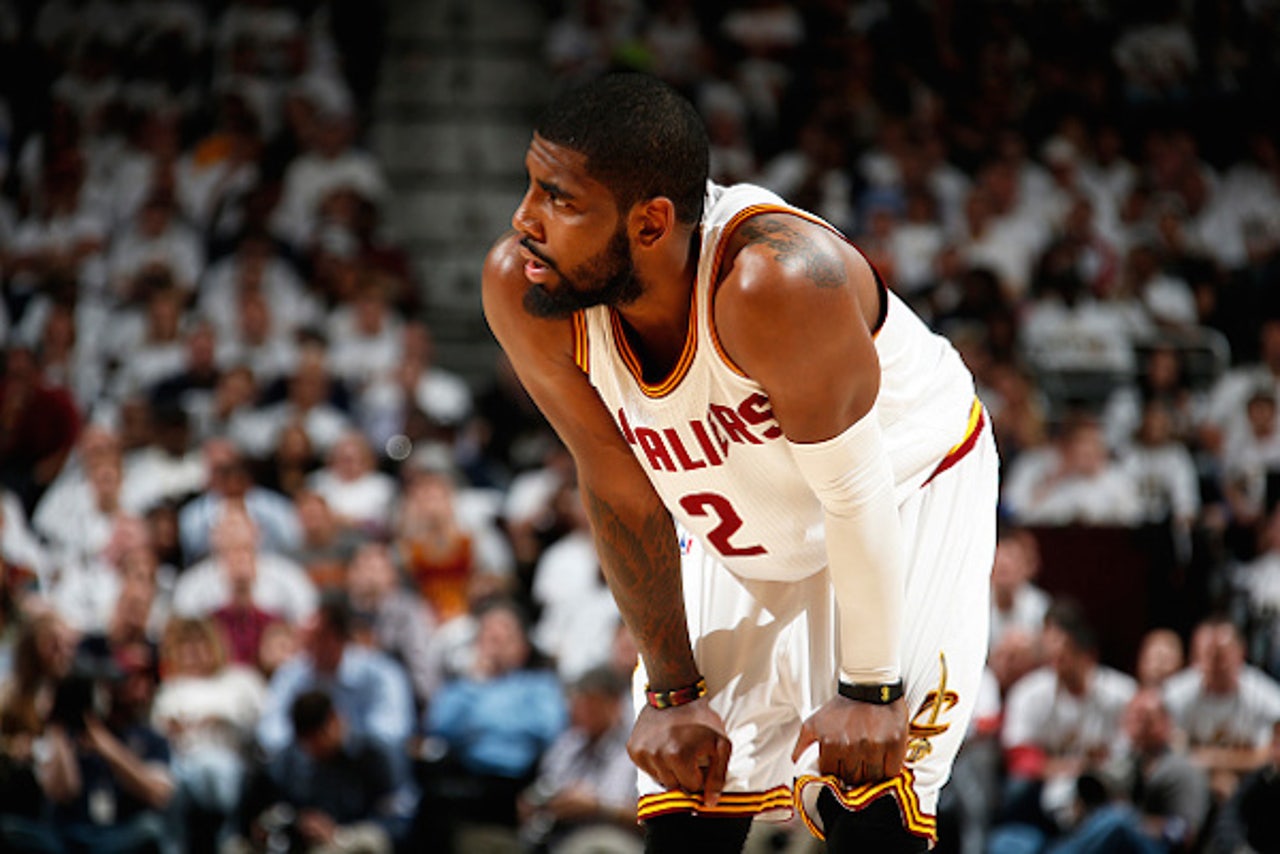 By Scott Sargent
Fresh off of his Game 1 heroics against the Boston Celtics, Cleveland Cavaliers guard Kyrie Irving sat down with Turner Sports' Rachel Nichols to discuss his last four seasons in the NBA and what it means to finally make the playoffs as one of the more exciting young players in the league today.
"It's the greatest feeling in the world, as simply as I can put that, being out there competing with my brothers, playing at the highest level everyone is watching—it's something you want to be a part of from when you are a kid," Irving said in the interview with aired on TBT on Monday night. "The best experience for me is being with the guys who are on this team now. We have six—I think six—champions on this team, which is unbelievable."
The 23-year-old Irving is a three-time All-Star who won NBA Rookie of the Year in 2011, but has been the target of plenty of criticism over his career. This scrutiny was undeniably the product of fan expectations and the massive hole left by LeBron James, but was consistently fueled by rumors of unhappiness and consternation with teammates.
When given the first chance to show his allegiance for the city of Cleveland and the Cavaliers' long-term plan, Irving did, signing a five-year contract.
When given the first chance to prove that he could live up to the expectations of the postseason despite having zero playoff experience, Irving did that, scoring a game-high 30 points.
And when it was believed that Irving, an alpha dog, may not be able to mesh with James, both players showed that with time, effort and awareness, even two ball-dominant players can co-exist on the same NBA floor, taking what was a 19-20 team and ultimately locking up the second seed in the Eastern Conference.
"My relationship with LeBron has just grown month to month," Irving said to Nichols. "You know, everyone said we were butting heads, but that wasn't the case at all. It was just two players figuring out how to play off of one another, and our relationship has just grown from that standpoint, being able to come and talk to each other, being able to communicate what's on our minds, then going out and executing. Obviously, when you first come in with new players, or a new player or anything like that, it's going to be rocky. Nothing is going to be perfect; we're human beings. There's obviously a wall up that we all have, and then a trust factor—once you're going through the trenches with someone. You're looking down to your left or your right and you know who's there for you. He knows that I absolutely have his back, and he has mine. And that goes for all of us on this team—we all have that same mindset."
While many assumed that Irving's numbers would take a hit with James' arrival, the point guard has proven them all wrong, finishing the 2014-15 regular season with a career-high 21.5 PER and 58.3 TS%. It wasn't all that long ago that Irving was asking Mike Miller if "this" is what the playoffs felt like. Then the kid steps up and drops 30 without skipping a beat. As previously pointed out elsewhere, Irving's age, skill set and determination are prime examples of why the four-time MVP returned to Cleveland despite the Cavaliers being in the NBA Lottery each season since he left.
More from Waiting For Next Year:
---
---