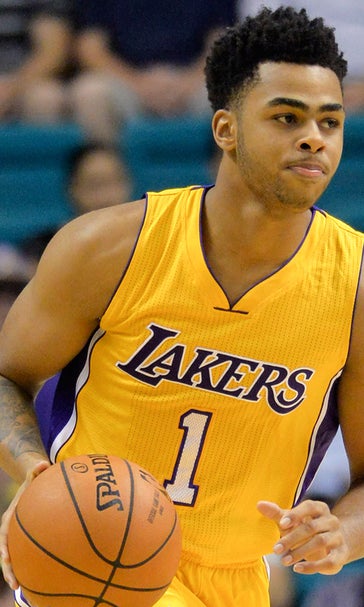 Kobe will start Lakers season at small forward; D'Angelo Russell gets the nod
October 28, 2015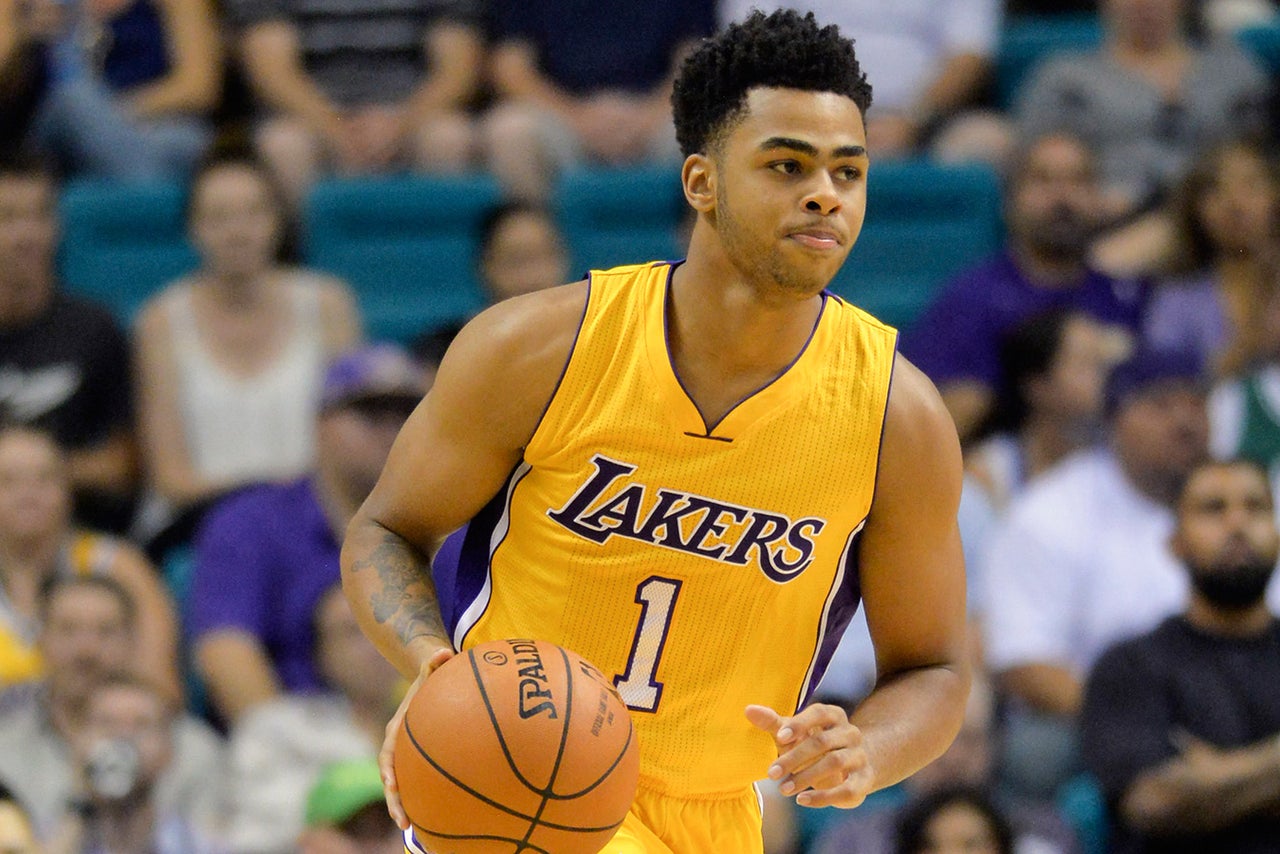 Technically, the NBA season tipped off on Tuesday night with three fun games. But for a sizable portion of the basketball-watching world, the festivities don't really begin until Kobe Bryant and the Los Angeles Lakers are back on the court.
Lakers coach Byron Scott had kept his plans for the starting rotation close to the vest throughout the preseason. But on Wednesday, Scott finally revealed who will be on the floor when the ball goes up against the Minnesota Timberwolves at the Staples Center that evening. And to the relief of Lakers fans around the world, rookie D'Angelo Russell will start, with Bryant moving up to small forward:
Of course, once the game is actually taking place, positional designations no doubt will be fluid. But it's good to see that the Lakers will get 2015-16 started on a promising foot.
---
---