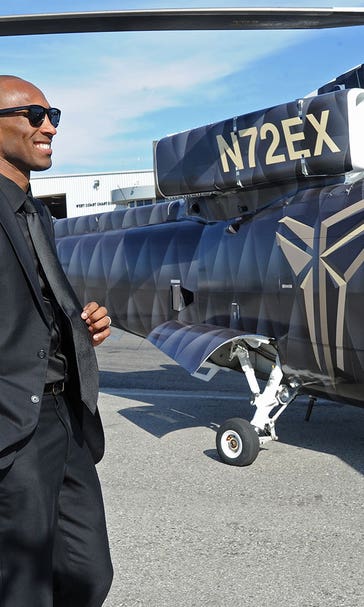 Kobe Bryant's company files to trademark 'Black Mamba'
May 12, 2016

Kobe Bryant's company, Kobe Inc., has filed to trademark his "Black Mamba" nickname, according to a report from ESPN. The U.S. Patent and Trademark Office shows that the company filed for the trademark on May 2, and the plan is to use it on merchandise like athletic apparel and sneakers.
Bryant gave himself this nickname after seeing the movie "Kill Bill," he explained to The New Yorker in 2014.
"I read up on the animal and said, 'Wow, this is pretty awesome,' " the retired Lakers star said. "This is a perfect description of how I would want my game to be."
Nike has used the "Black Mamba" moniker to market Bryant and his sneakers at different times in the past, so it's a bit surprising that he hasn't filed to trademark it earlier.
---
---