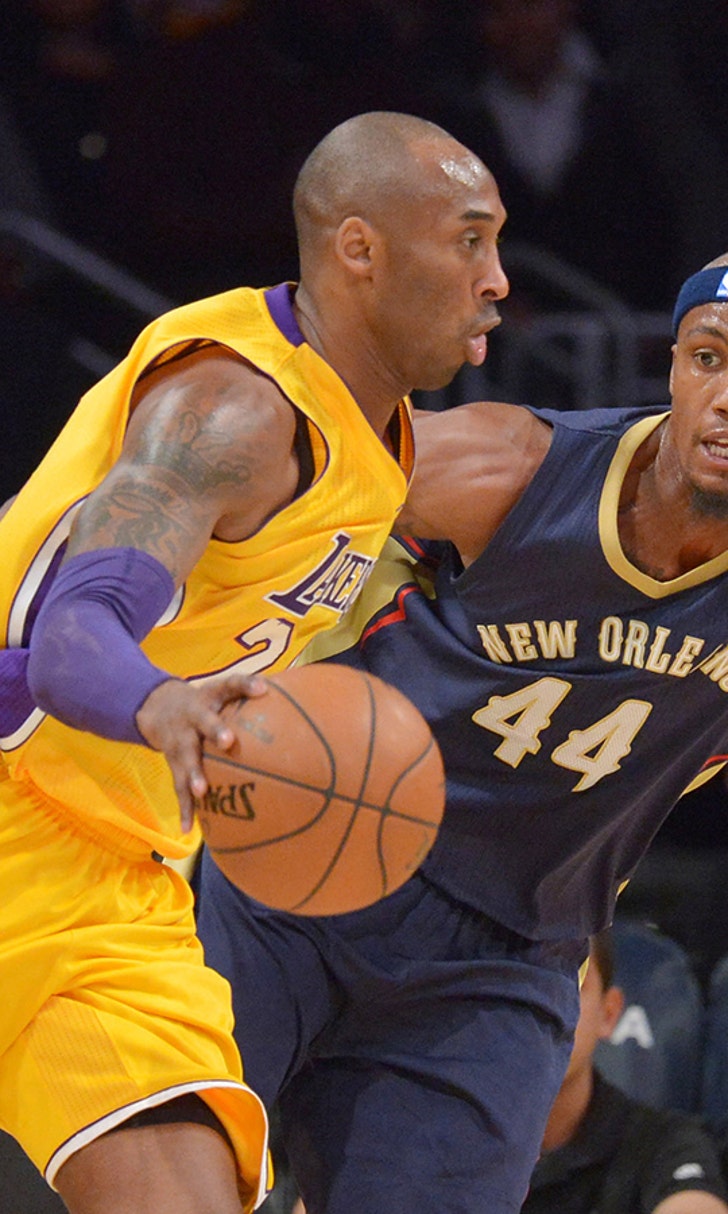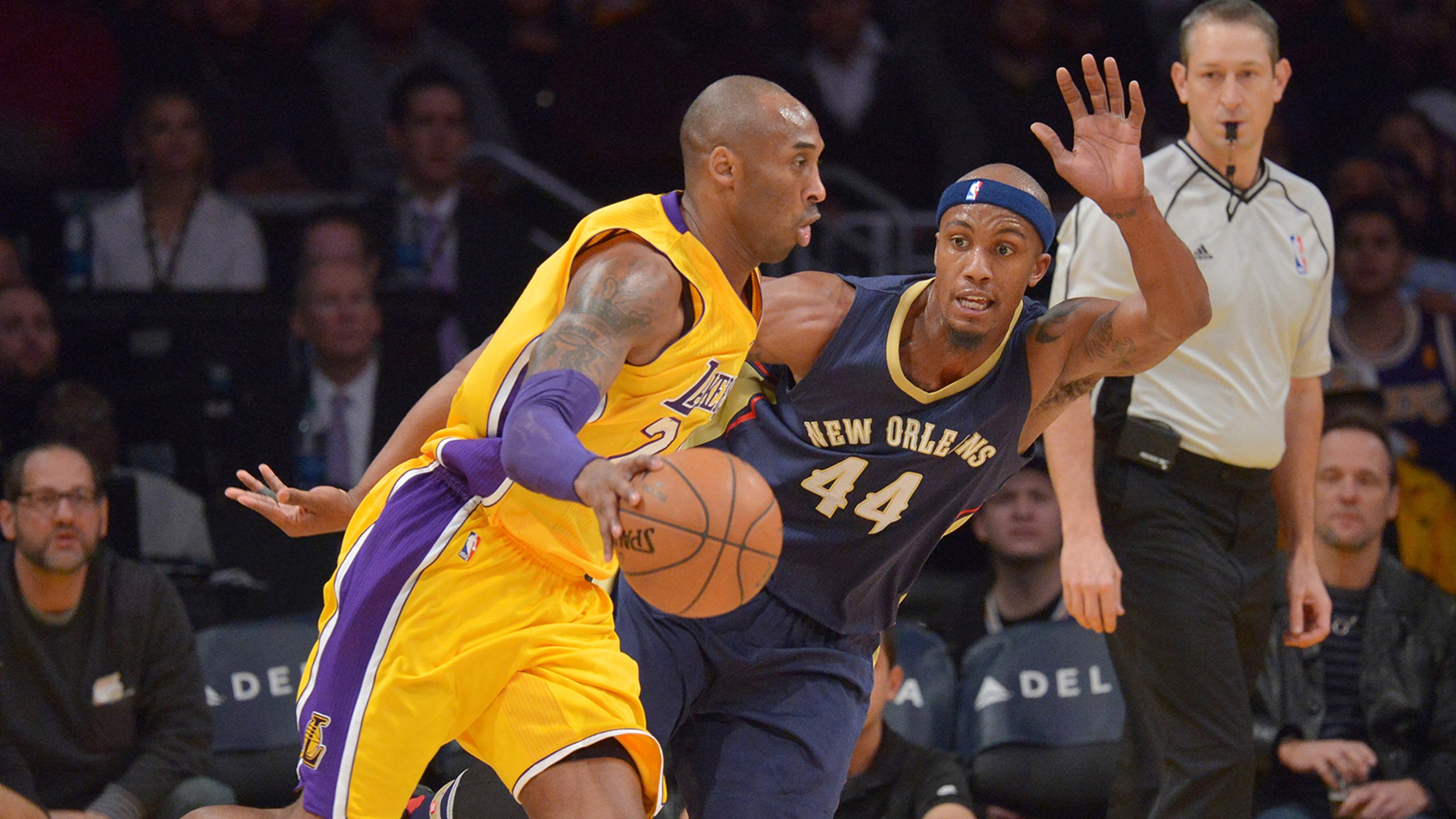 Kobe Bryant exits Lakers' win over Pelicans with sore right Achilles
BY Jovan Buha • January 13, 2016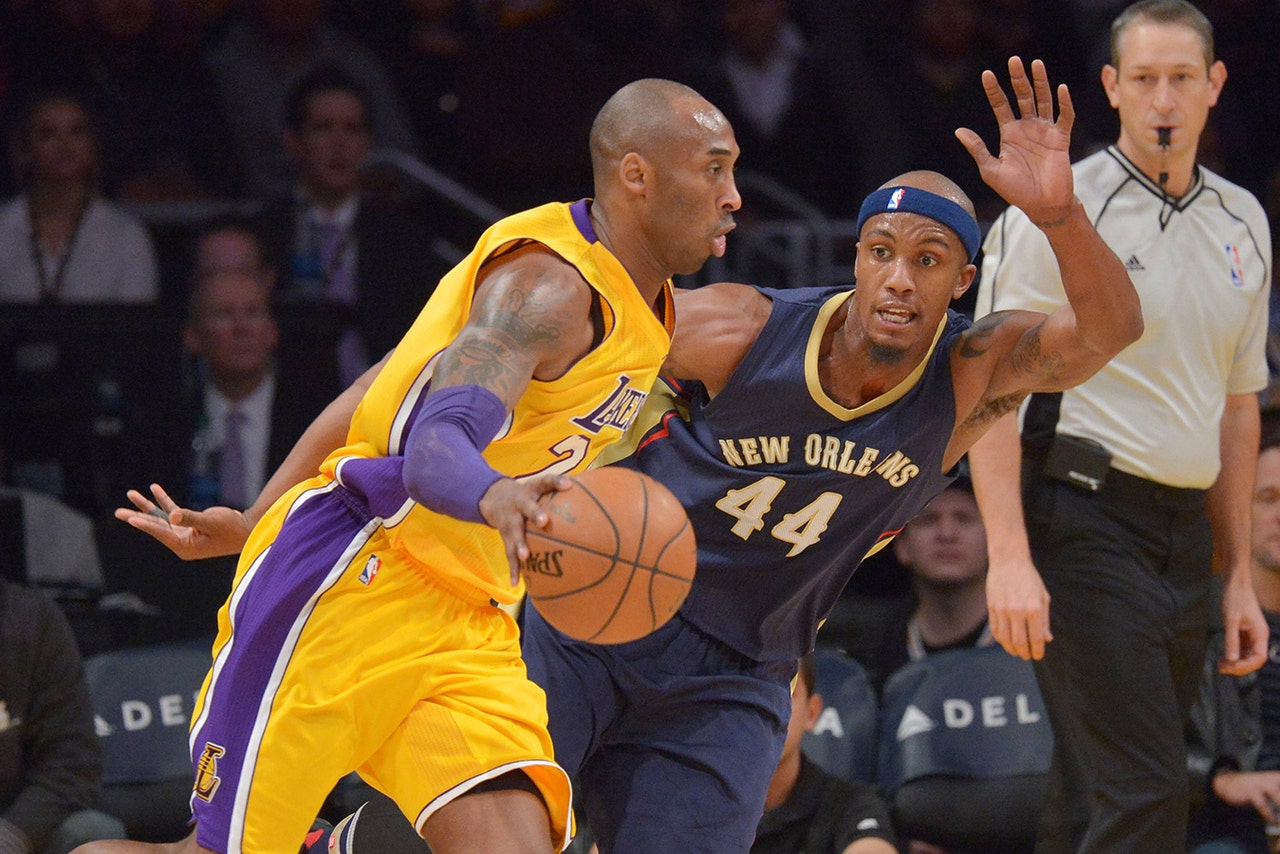 Los Angeles Lakers superstar shooting guard Kobe Bryant left Tuesday's 95-91 win over the New Orleans Pelicans late in the second quarter after aggravating his sore right Achilles, according to the Los Angeles Times.
Bryant did not return to the game, scoring seven points on 3-of-9 shooting in 16 minutes before limping to the locker room. The injury kept Bryant out of the Lakers' loss to the Utah Jazz on Sunday, and nearly kept the 37-year-old out of this contest. He is also dealing with a sore right shoulder, which caused him to miss three games at the beginning of the month.
Lakers head coach Byron Scott said the injury must be severe if it prevented Bryant from returning to the game:
"I don't know the extent of it," Scott said. "But obviously it must be bothering him pretty bad."
Scott also said that he isn't sure if Bryant will play in Thursday night's contest against the 36-2 Golden State Warriors, which will mark Bryant's final trip to Oakland — a game he almost certainly won't want to miss.
The fact that Bryant couldn't finish Tuesday's game and give diehard Laker fans what they wanted, especially in a home game, really bothered him, according to Scott:
"I had a talk with him before about that and he was like, 'I got to play,' because people are buying tickets to see him play," Scott said. "He feels a little bit of a responsibility to go out there and try and perform. So I think that does play into his decision as far as playing. I told him it shouldn't. But I understand where he's coming from."
Bryant tore his left Achilles tendon in April 2013 against the Warriors, ending his season and forever altering the end of his career. 
He is averaging 17.3 points, 4.1 rebounds and 3.4 assists in 29.9 minutes per game in his 20th and final season.
---
---