National Basketball Association
National Basketball Association
Knicks not looking past Celtics
Published
Apr. 14, 2013 1:00 a.m. ET

The New York Knicks clinched the No. 2 seed in the Eastern Conference with their 90-80 win over the Indiana Pacers on Sunday in a possible preview of a second-round playoff matchup.
But for a Knicks franchise still pining for its first playoff series win since 2000 — heck, for a team that has won just one playoff game, period, in the last 11 years — first-round success hardly feels like a given. So before New York shifts its attention to the No. 3 seed Pacers and the conference semifinals, the Knicks are going to make sure to give their first-round meeting with the seventh-seeded Boston Celtics all the attention it deserves.
"(Sunday's win over Indiana) was a statement game just from the simple fact that we wanted to lock up that second seed," said Knicks forward Carmelo Anthony, who scored 25 points Sunday. "We're not looking ahead to Indiana at this point. We've got to focus on Boston, and if we take care of business and we move on and Indiana is the team we play next, we'll look at that at that point."
The Celtics, who locked themselves into the No. 7 seed with a blowout win over Orlando on Saturday, will be heavy underdogs in the series, which will likely begin Saturday at Madison Square Garden.
New York had its share of success against Boston this season, winning three of four meetings, including two routs in five days in late March. The Knicks took the season series with the Celtics for the first time since the 2003-04 season and also ended the Celtics' run of five straight Atlantic Division titles with their first division crown since 1994.
But New York remembers well what Boston did amid little fanfare last year, coming within one win of the NBA Finals with a team that was supposed to be a non-factor in the postseason. And, more personally, the Knicks remember the 2011 postseason, when a third-seeded Celtics team swept them out of the first round, including two blowouts at MSG to end their season.
"That's in the back of our minds," Anthony said of the sweep. "We want to beat Boston, let's be quite frank. This'll be a great series for us. This'll be a grind-it-out series. We want to win this series, and that's our mindset."
Of course, the Knicks' approach in general has taken on quite a new look since those 2011 playoffs, Anthony's first with the team after being traded from Denver in midseason.
This year, New York is a legitimate contender, if not a favorite, to reach the conference finals — though an NBA Finals bid seems lofty for anyone but the Heat in the East — and the expectations for the Knicks more closely resemble what Anthony had in mind when he signed an extension to keep him in New York at least through the end of next season.
"We're different as a team, as an organization we're a lot different than we were a year and a half, two years ago," Anthony said. "(We have) different personnel, a different team, different style of play and just the focus we have right now and knowing what's at stake. We have a chance to do something with this team."
Cashing in on their potential will be easier said than done, however.
First, the Knicks will need 'Melo to keep playing like he has during their recent red-hot stretch. In the last 15 games, Anthony has averaged 32.5 points, and it's no coincidence that New York has gone 14-1 in that span. But if he doesn't play like the MVP candidate and scoring leader that he is, the Knicks could be in trouble, because no one else on the roster can realistically carry his load.
They'll also need to be collectively red-hot from beyond the arc. New York, which set the NBA record for most 3s in a season, is a team that lives and dies on the long-distance shot, going 12-18 when it shoots 35 percent or lower from 3-point range and 41-9 when shooting better than 35 percent. Meanwhile, Boston holds opponents to the third-lowest 3-point percentage in the league, 33.9 percent, and limited New York to 28.6 percent shooting from 3 on two separate occasions this season, though the Knicks won both games.
And, perhaps most importantly, New York will need to be healthy and have enough bodies to bang with a physical Boston team. Tyson Chandler, Kenyon Martin, Rasheed Wallace and Marcus Camby have all been out with various injuries of late, as has Amar'e Stoudemire, who has been sidelined since undergoing right knee surgery in early March. Chandler, Martin, Wallace and Camby are all expected to be back for the playoffs, and it's not out of the question that Stoudemire could return at some point, if his initial recovery time of six weeks is accurate. But, while adding frontcourt muscle will be necessary, it's also important that the Knicks not disrupt the balance they've struck in their rotation in recent weeks.
"I've seen a team with a lot of heart, man, that's committed," Knicks coach Mike Woodson said. "I keep using that word, but everybody in that locker room has been committed all season. I've been able to call on every player in that locker room at one time or another to play and help us win basketball games . . . Everybody's played a major role in where we are today, and they've got to keep playing their role."
If they do all that, the Knicks should find themselves destined for the second round for the first time in a long time.
"We have to go through everybody to get to where we want to go, and we understand that we've got to handle our business," forward Steve Novak said.
And they definitely won't be looking past Boston until the Celtics have been taken care of.
"We know what type of series it's going to be. It's going to be a grind-out, battle series, tough series, physical series," Anthony said. "We're looking forward to that."
You can follow Sam Gardner on Twitter or e-mail him at samgardnerfox@gmail.com.
---
---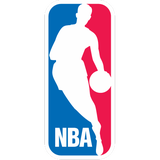 Get more from National Basketball Association
Follow your favorites to get information about games, news and more
---