National Basketball Association
National Basketball Association
Kings stun Knicks behind Udrih
Published
Jan. 15, 2011 3:12 a.m. ET

Beno Udrih scored 29 points on 11-of-14 shooting and the Sacramento Kings snapped a three-game losing streak with a 93-83 victory over the lethargic New York Knicks on Friday night.
Rookie DeMarcus Cousins added 16 points and 10 rebounds, and reserve Carl Landry had 15 points for the Kings, now 1-3 on their six-game road trip. Perhaps it's not surprising the victory came here: They have won four in a row at Madison Square Garden.
Tyreke Evans managed just nine points on 4-of-15 shooting in his return to the lineup after missing three games with a sprained left ankle, but the Kings didn't need much from their star guard on a night when the Knicks couldn't do anything offensively.
Amare Stoudemire had 25 points and 13 rebounds but shot 6 of 22 for New York, which shot a season-worst 31.5 percent from the field. Perhaps still sapped from a tough trip out West, the Knicks had no energy on the offensive end and were booed at home for the first time in a while.
The NBA's highest-scoring team, averaging 107.8 points, didn't break 60 until there were less than 9 minutes left. Point guard Raymond Felton was 2 of 15 for six points, while Wilson Chandler missed 10 of his 14 shots.
The Knicks had only one day off after returning from a solid 2-2 trip that concluded with Wednesday's 131-125 loss in Utah. Coach Mike D'Antoni said he hoped his players got rest, but also was concerned they might not be sharp against the worst of the West.
''Coming off the West Coast, where these are games that you've got to be careful with,'' he said before the game.
Sure enough, the Knicks were flat, managing just 15 points in the first quarter and even hearing some boos while trailing by 15 in the first half. They needed a late flurry just to avoid their worst first half of the season and the Kings led 46-42 at the break.
The boos grew louder in the third quarter, when the Knicks went 5 for 21 and managed only 16 points. Udrih scored nine in the period, including a 3-pointer with 37 seconds left that made it 69-58 headed to the fourth.
Udrih then converted a three-point play to open the scoring in the final quarter for a 14-point advantage, and by then it was clear there would be no New York run on this night. The Knicks did get it down to nine later in the period, but Landry made a free throw before consecutive 3-pointers from Udrih and Evans made it 89-73 and sent most of the fans home.
Notes: D'Antoni said injured forward Danilo Gallinari, who has missed the last five games with a sprained left knee, would practice this weekend in hopes of playing Monday against Phoenix. ... Carmelo Anthony's agent, Leon Rose, was at the game, but said before the game he had nothing to say about his client's situation. Though the Nets and Nuggets appear close to a deal, Knicks president Donnie Walsh said he was only aware of that because of what he's read, and said his plans for upgrading the roster haven't changed since the season began. ''The team out there is the strategy,'' he said before the game, pointing to the court. ''And then we have (salary cap) room next year and the year after. We want to build this team. Period. That's what we've been doing.'' ... D'Antoni said he stayed up late Thursday to watch Stoudemire on the Late Show with David Letterman, where the All-Star told the host that the players do in fact listen to the coach. ''He doesn't listen to me,'' D'Antoni said with a laugh. ''He was nice, though, very diplomatic.''
---
---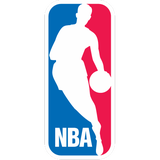 Get more from National Basketball Association
Follow your favorites to get information about games, news and more
---