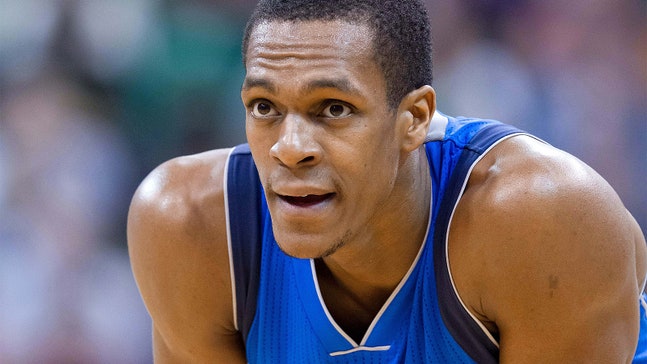 Kings reportedly agree to deals with Rondo, Belinelli
Published
Jul. 3, 2015 7:41 p.m. ET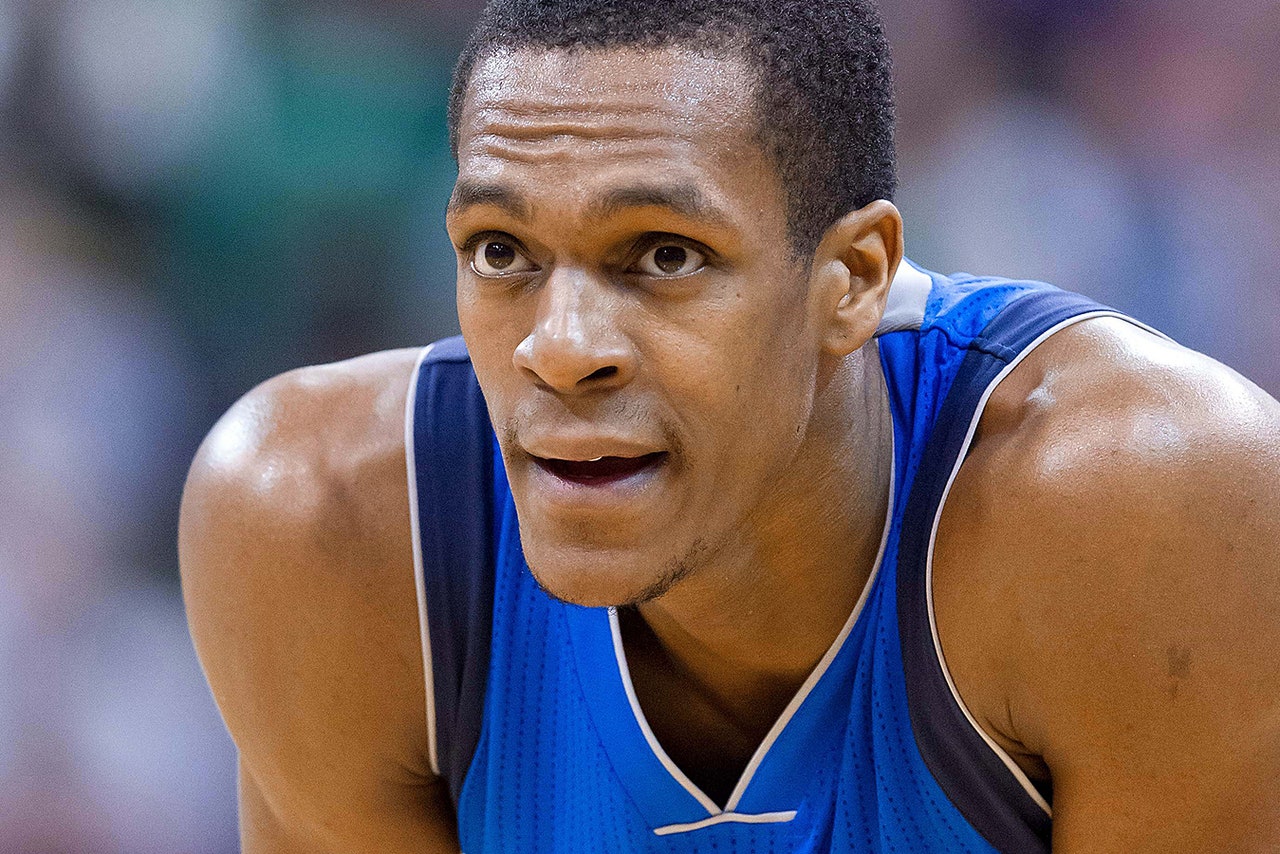 After missing targets at the start of free agency, the Sacramento Kings finally filled out their backcourt Friday.
Whether the team can find a way to blend its talent together remains a topic for debate.
The Kings reached agreements with point guard Rajon Rondo and shooting guard Marco Belinelli, securing the two positions the team coveted most this summer.
Rondo's deal is for one year and $10 million, a person with direct knowledge of the agreement said. Belinelli's contract is for $19 million and three years, a second person familiar with that deal said.
The people spoke to The Associated Press on condition of anonymity because contracts can't be completed until the moratorium on free agency ends Thursday.
Belinelli and the Kings reached an agreement in the morning while the team was meeting with Rondo in Sacramento. A few hours later, Rondo decided to join him in California's capital city.
Rondo, a four-time All-Star who is trying to recover from a brief but tumultuous tenure in Dallas, joins a franchise that has been one of the NBA's most chaotic recently.
The Kings fired two coaches last season, swiped decision-making power from general manager Pete D'Alessandro — who later left for a job in Denver's front office — and hired former franchise center Vlade Divac to oversee basketball operations.
New coach George Karl has yet to mesh with All-Star center DeMarcus Cousins, with several reported rifts already. Team chemistry has been a major issue and so has player confidence in majority owner Vivek Ranadive's moves.
The Kings are hoping the 29-year-old Rondo can return to the player he was early in his career and revive the struggling franchise.
Rondo was benched several times last season by Mavericks coach Rick Carlisle after coming over in a December trade from Boston, where he helped the Celtics win the 2008 title and return to the NBA Finals in 2010.
Rondo sat out the final three games in Dallas' first-round loss to Houston with what the team called a back injury — though he already had been benched by Carlisle again in the Game 2 loss. He was a bad fit for an offense that regressed after being among the league's best at the time of the trade, and he also missed six games because of a broken bone near his left eye.
Rondo had his best years with the Celtics, who were led by Kevin Garnett, Ray Allen and Paul Pierce when they won the 2008 title under coach Doc Rivers. But he hasn't been the same since missing large parts of two seasons because of a torn anterior cruciate ligament in his right knee.
Rondo is averaging 10.8 points, 8.3 assists and 3.6 rebounds in nine seasons.
He was courted hard by Kings forward and friend Rudy Gay. Rondo opted for a one-year deal hoping to prove he can still play at an All-Star level before the salary cap is expected to rise dramatically next summer when the NBA's new television deal kicks in.
It's still somewhat murky what Rondo's addition means for point guard Darren Collison, who signed a three-year, $16 million deal with the Kings last summer. Collison played well until missing the final 33 games with a core muscle injury that required surgery.
The person with knowledge of Rondo's deal said to expect Collison and Rondo to share the backcourt most of the time.
Belinelli gives the Kings the shooting guard they've been searching for to stretch the floor for Cousins. Wesley Matthews, who is coming off a ruptured Achilles tendon with Portland, turned down Sacramento's $64 million, four-year offer Thursday to accept a deal with Dallas.
Belinelli has played the past two seasons with San Antonio, helping the Spurs win the NBA championship in 2014. He is shooting 43 percent in his eight-year career, including 39.2 percent from 3-point range.
Belinelli averaged 9.2 points and 22.4 minutes in 62 games with the Spurs last season. He was drafted 18th overall by Golden State in 2007 and also has played for Toronto, New Orleans and Chicago.
The deals struck Friday are a big boost after a head-scratching week for Divac and the Kings. They started free agency by trading last year's first-round pick, Nik Stauskas, along with Jason Thompson and Carl Landry to Philadelphia to clear more than $16 million in salary cap space next season.
The Kings reportedly received the rights to two international players and a second-round pick in the deal but also gave up a first-round pick in 2018 that is top-10 protected plus the right to swap first-round draft choices in 2016 and 2017.
---
---