National Basketball Association
National Basketball Association
Kings headed for offseason of uncertainty
Published
Apr. 15, 2011 5:18 a.m. ET

Tyreke Evans and DeMarcus Cousins showed late this season they could be a formidable duo for years to come. Where they'll be playing together is far less certain.
Kings owners Joe and Gavin Maloof are expected to file for relocation to Anaheim by Monday's deadline, and a vote by NBA owners will loom large in the coming weeks. If the Kings really have played their final game after 26 seasons in California's capital, about the only thing crueler for Sacramento fans is that they won't get to see what a promising young roster might become.
''We know that through the ups and downs, this area has supported this team,'' Kings coach Paul Westphal said. ''We think we're coming out of one of the down times, so I'm sorry to see the season ended.''
Sacramento's 2010-11 campaign will be remembered for a lot of things.
Winning wasn't one of them.
The Kings were horrible for most of the season, owning the Western Conference's worst record for a few weeks. Evans missed 25 games with plantar fasciitis in his left foot, and the reigning NBA Rookie of the Year was often injured even when he played.
Once NBA Commissioner David Stern confirmed at the All-Star break that the Kings were engaged in talks to move the franchise to Anaheim, relocation hovered over the team and became a constant distraction. Only after an emotional, overtime loss to the rival Los Angeles Lakers in the season finale Wednesday night did players begin to express how much the uncertainty has affected them.
''We don't know what's going on,'' Evans said. ''But just thinking about the process of us leaving is tough, especially because this is where I got drafted. This is my home. All I know is the Kings.''
The future on the court might be more predictable.
While Sacramento went 24-58 and missed the playoffs for the fifth straight year, a late-season surge behind a healthy Evans provided hope that maybe the Kings aren't that far off from making the postseason again. They have a ton of roster flexibility and, with Cousins blooming into an elite power forward in his rookie season, it might only be a matter of time - and a few roster moves - before it happens.
The Kings also have a stockpile of young talent, with Donte Greene, Jason Thompson and Francisco Garcia becoming solid role players. Marcus Thornton turned out to be a valuable midseason pickup from New Orleans, and keeping the free agent to-be will be a priority.
''I've really enjoyed my time here,'' Thornton said. ''No matter where we end up, where I end up, I think this team has the makings to be a really good team sooner than a lot of people expect.''
The Kings will know their future home soon enough.
The Maloofs were in New York on Thursday for the NBA Board of Governors meeting, making their pitch to fellow owners to move the Kings to Orange County. Sacramento Mayor Kevin Johnson and Anaheim Mayor Tom Tait also attended to plead their cities' cases for the franchise.
If the Maloofs file for permission to relocate, as expected, a vote would follow in the coming weeks. No franchise that's requested permission to relocate has ever been denied in 27 years under Stern.
''If it was up to me, I would want to be here and the team obviously wants to be here as well,'' Thompson said. ''At the end of the day, if guys aren't here and the team is not here, it's a business, just like any other business.''
One thing a move could do is free the Kings up to start spending big again.
The Maloofs have complained for years that they lack the moneymaking luxury suites and amenities in Arco Arena, recently renamed Power Balance Pavilion. A move to Anaheim's Honda Center could free them up financially.
The Kings had a league-low payroll of around $44 million this season - less than half of the Lakers' payroll, to put that in perspective - and have as many options in free agency as anybody. Even with the potential for a lockout that could stretch into early next season, they'll be in prime position whenever free agency begins.
''We have the framework in place to really make a big leap in the future,'' Westphal said. ''But there are still so many question marks that go into the future and where that will be.''
---
---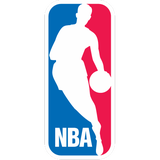 Get more from National Basketball Association
Follow your favorites to get information about games, news and more
---