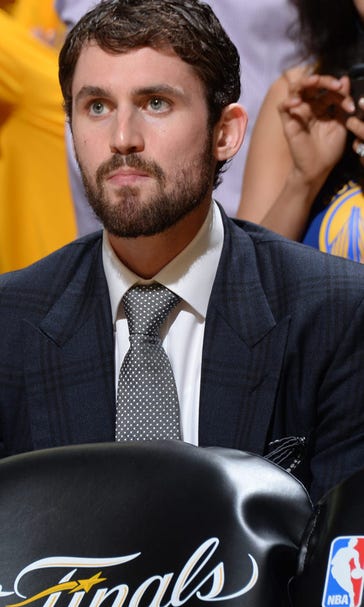 Kevin Love: Healthy Cavs would have beaten Warriors to win title
October 30, 2015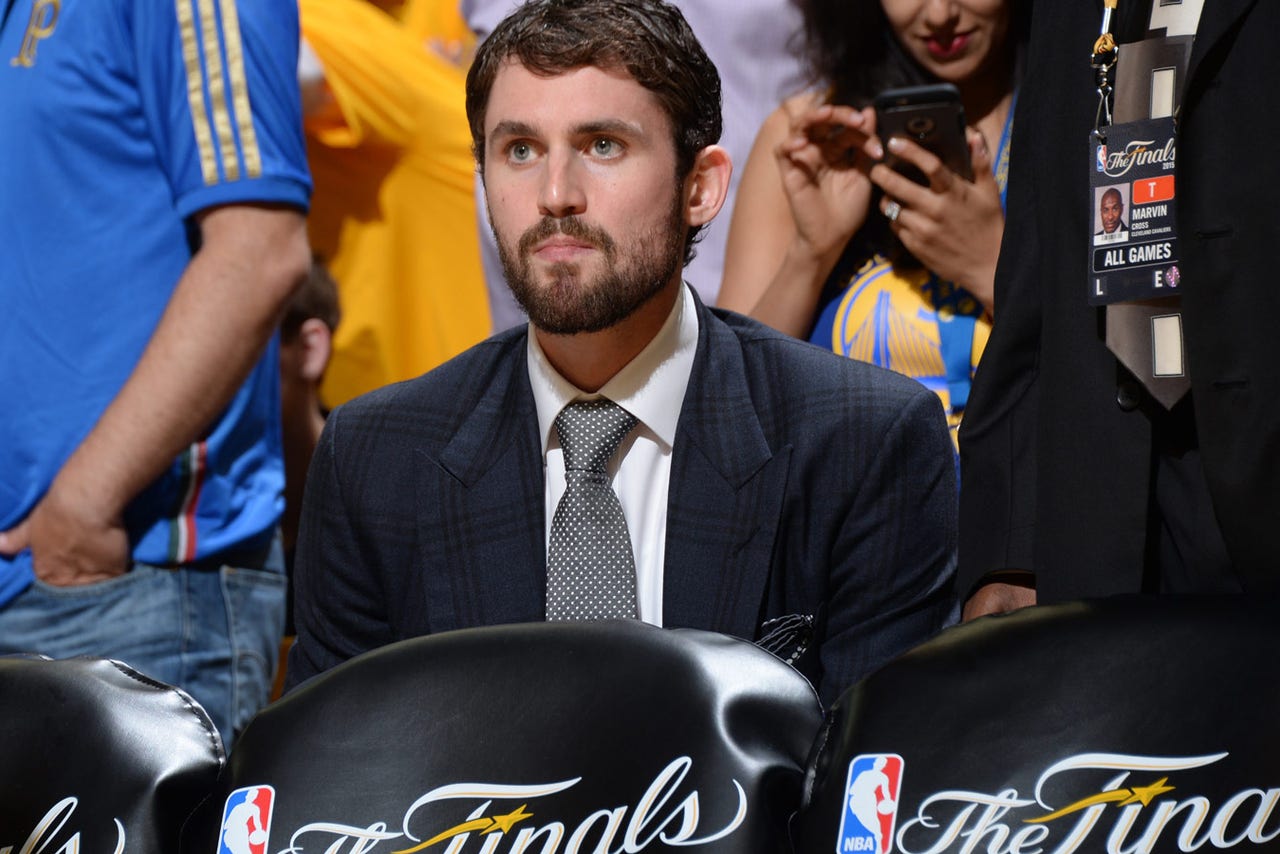 The Cavaliers were within two wins of beating the Warriors for the 2015 NBA title, and that was with both Kevin Love and Kyrie Irving sidelined due to injury.
Might things have been different had Cleveland been at full strength? In an interview with Complex Sports, Love echoed previous remarks made by Irving and said he believes that the Cavaliers would have won it all with a fully-healthy squad.
Q: You got to witness the NBA Finals but didn't get to play. What did you learn watching from the sidelines that you maybe wouldn't have had the chance to playing?

A: There's always something to be said for sitting there and watching. I remember, I was fortunate enough to have a friend in high school who had courtside seats to Blazers games so I'd always beg him to go and try and pick things up there. So being at the NBA Finals, seeing the intensity, especially Game 1, afterwards I said I never wanted to be in a game so bad. Not only did it look so fun but the competitive spirit, whatever you want to call it, was at an all-time high and we were in a place where it was us against the world in Oakland. That was a lot of fun being able to watch but extremely bittersweet and obviously I wish I could have been out there helping the team. So that was another thing where I thought I could be out there stretching the floor, getting these defensive, offensive rebounds—there's different ways I can impact the game. For me that was the toughest part.

Q: If you and Kyrie are healthy for that series, are the Cavaliers NBA champions?

A: Going off what Kyrie said, I think we have a pretty good chance. We went six games and we had guys who stepped up and fought. It's tough to say because it changed things. But I think it definitely gives us that strength to get us over the top.

MORE NEWS:

Want stories delivered to you? Sign up for our NBA newsletters.
---
---