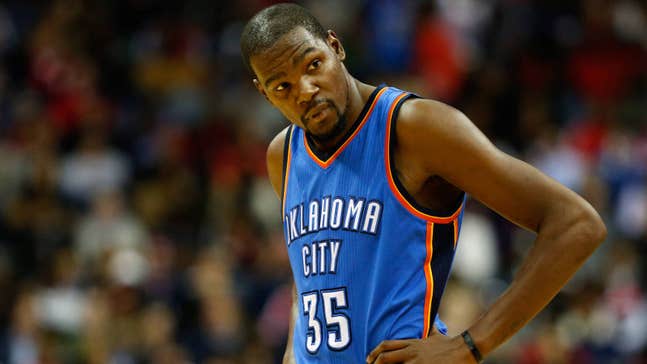 Kevin Durant praises 76ers assistant coach after dinner in Philly
Published
Mar. 18, 2016 12:29 p.m. ET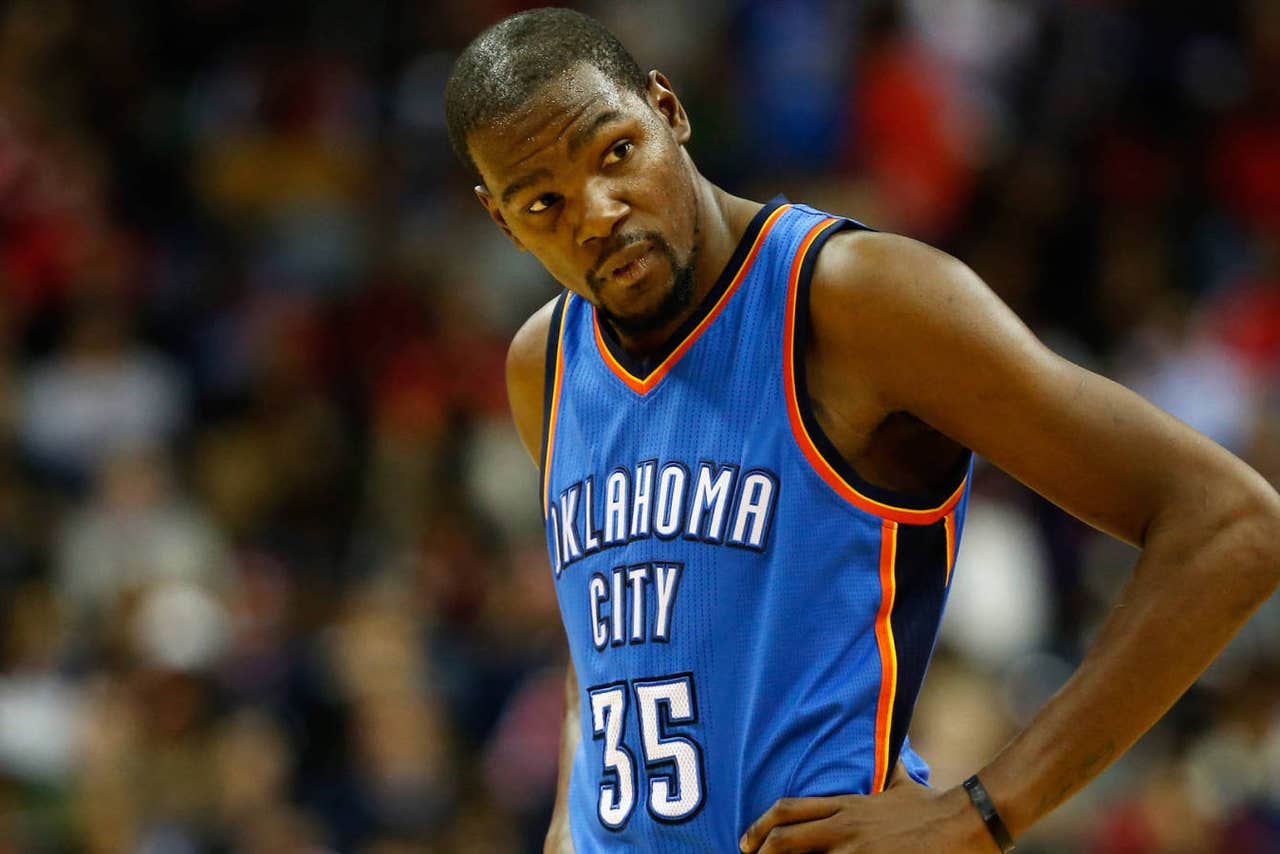 It's definitely nothing. Like, there's no way this could be anything.
But I'd be remiss if I didn't inform you that Kevin Durant met up with Philadelphia 76ers strength and conditioning coach, Todd Wright, on Thursday night.
Sixers.com's Brian Seltzer tweeted about the effusive praise Durant had for Wright after the two went out for dinner.
As Seltzer notes, the two met at Texas for Durant's lone year of collegiate play in 2006.
Seltzer tweeted that Durant's words weren't in response to a question about his future.
So that's interesting.
Certainly there's no way a guy like Durant, a forthcoming free agent in July, would have any interest in going to a work-in-progress like the 76ers. Surely, he'll entertain offers from the San Antonio Spurs, the Boston Celtics or (*clutches pearls*) the Golden State Warriors before even stepping near the towering #Process fire in Philadelphia.
Or maybe Durant knows something we don't. Maybe the 76ers have monster plans in the making—plans to cry havoc and let slip the checkbooks of war. Maybe Durant just wants to see the world burn.
Anyways, Oklahoma City will tee off on the 76ers in Philadelphia tonight. At the very least, old friends will get to hang out again.
Dan is on Twitter. Durant to Philly makes sense, if you want to see the oceans boil.
---
---