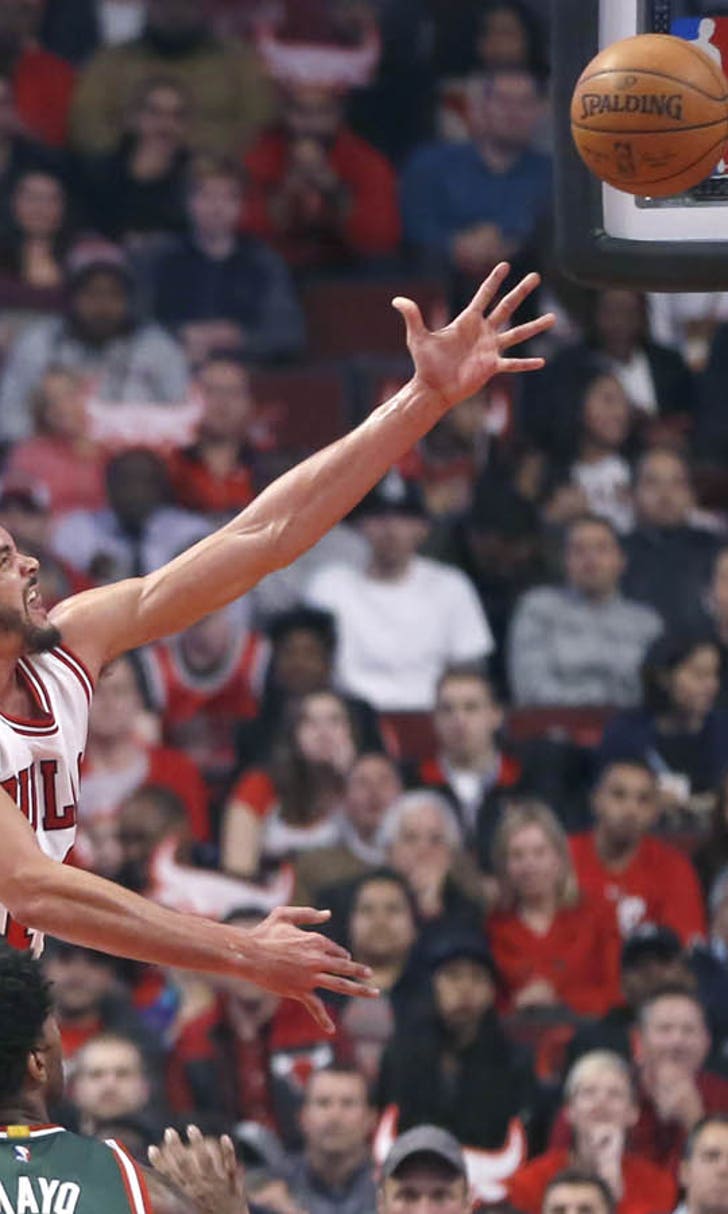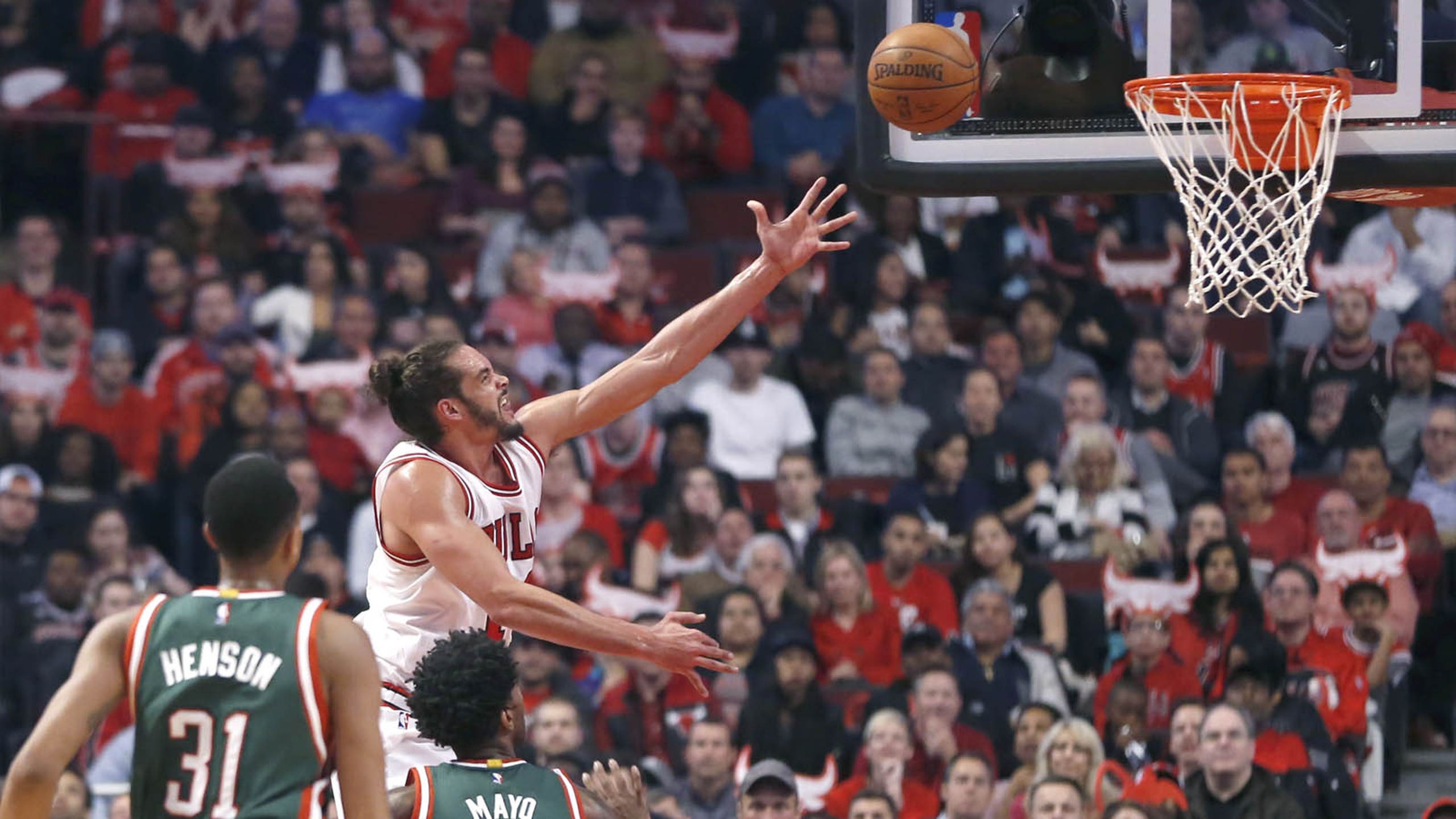 Kareem says Joakim Noah 'wasn't interested' in learning the skyhook
BY Brett Pollakoff • February 3, 2016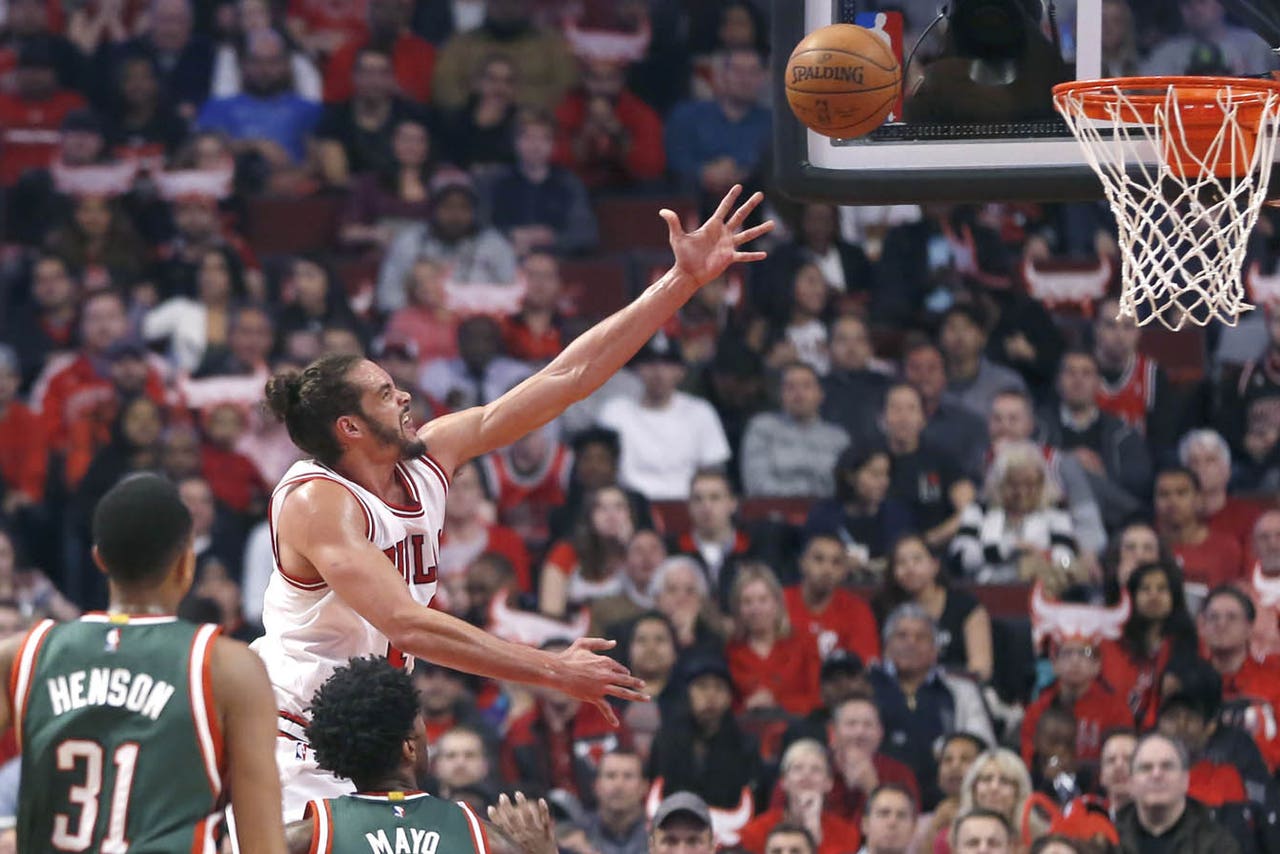 Kareem Abdul-Jabbar is the NBA's all-time leading scorer, partly because he played for 20 seasons, but mainly because he developed a method of shooting the ball that was essentially unstoppable.
The skyhook from a player more than seven feet tall is completely unguardable, but for whatever reason, players in today's game have been reluctant to use it. Joakim Noah of the Bulls is the latest example, even though his offensive game could definitely use a boost.
"I tried to show Joakim the skyhook, he wasn't interested," Abdul-Jabbar said, via Medium.com. "I did show him some things that he could do defensively and how to help his team, and the next season after I'd worked with him he won Defensive Player of the Year. I know I had some impact, and he thanked me, and I thank him for giving me the opportunity. It's worked out pretty well."
The skyhook falls into the category of the underhanded free throw attempt, which was something Rick Barry used to shoot almost 90 percent from the line during his 14-year career. These methods were extremely effective back in the day, but may not be aesthetically appealing to the younger generation of players who consistently refuse to use them.
---
---