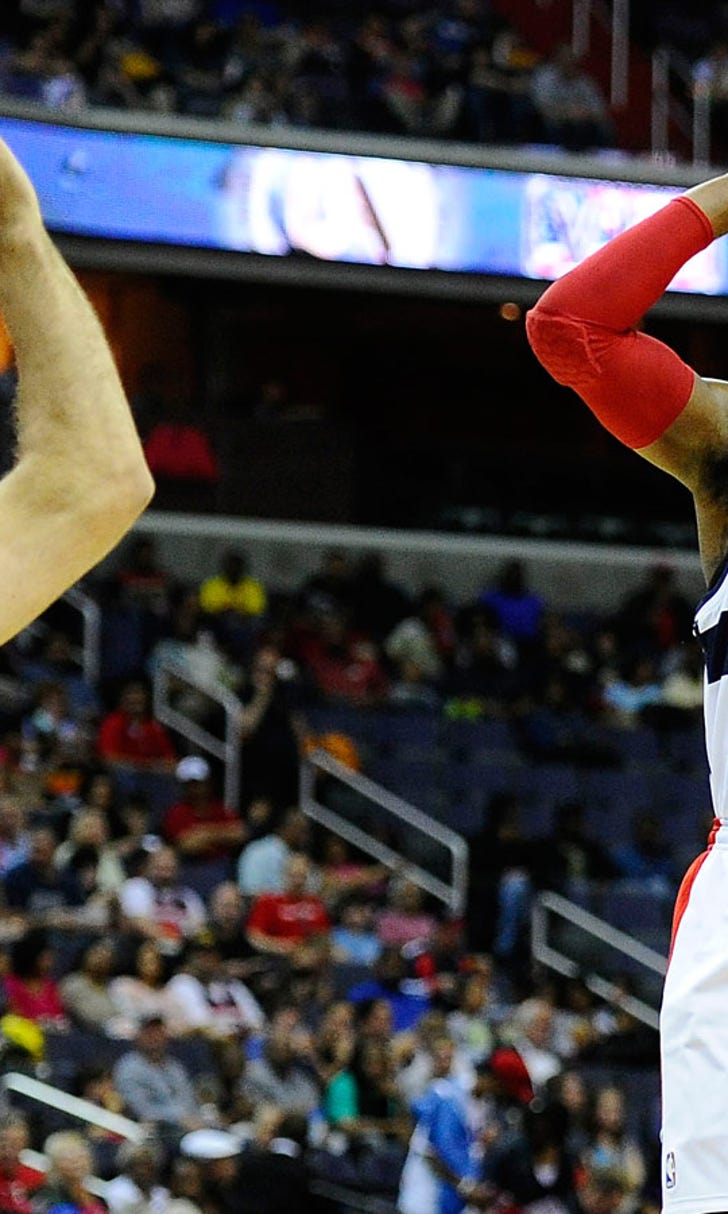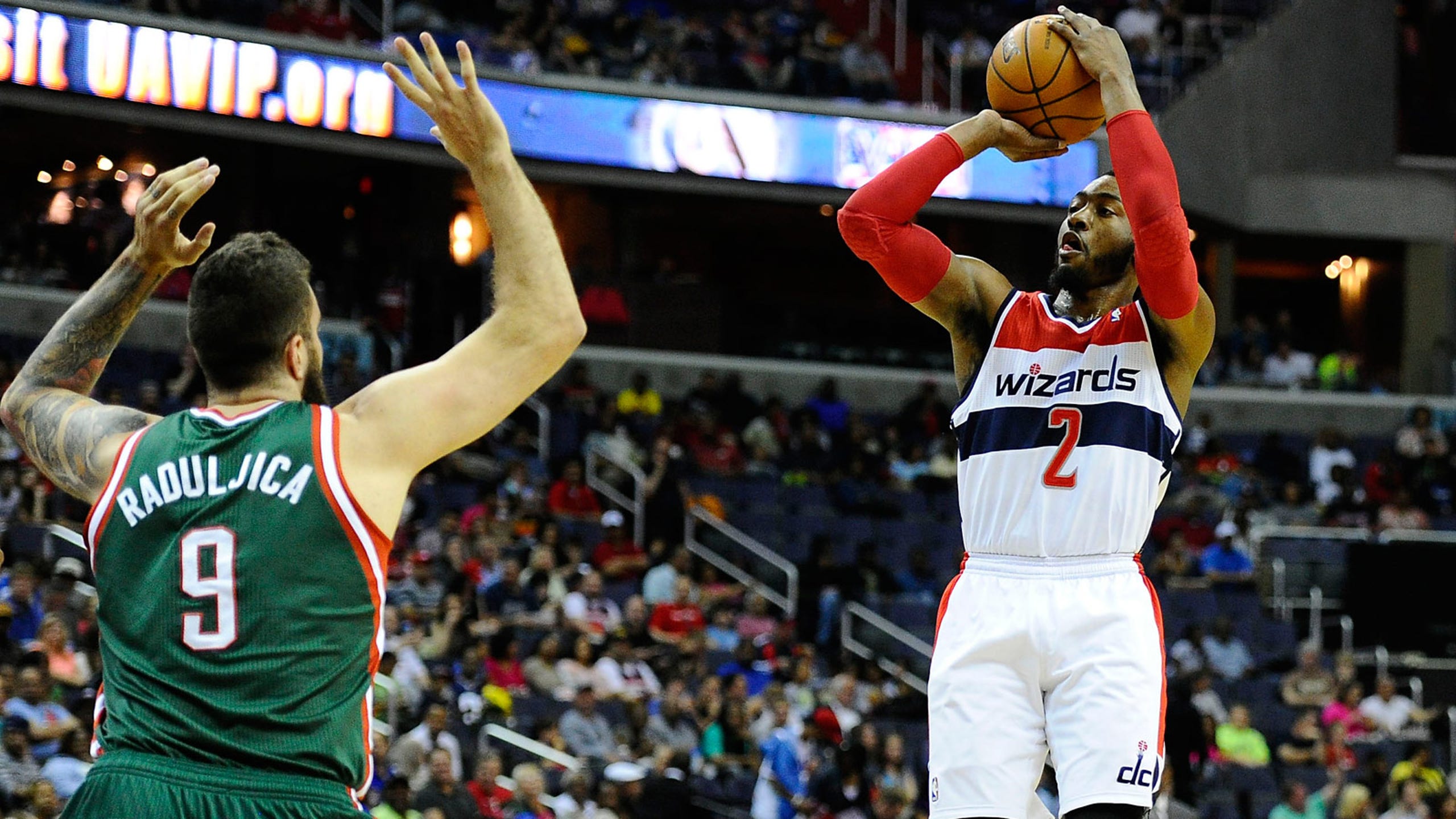 John Wall's connection to young cancer patient continues after her death
BY foxsports • October 14, 2015
After leading his team to victory against the Boston Celtics last December, Washington Wizards point guard John Wall had an emotional breakdown. During a televised post-game interview, Wall tearily revealed that he wanted to dedicate the win to his friend Damiyah "Miyah" Telemaque-Nelson, who'd passed away last year after a battle with Burkitt's lymphoma shortly before her sixth birthday. 
Months later, Wall's relationship with Miyah's family carries on, as the Wizards All-Star is sponsoring Miyah's family and friends in a Light the Night Walk fundraiser to benefit the the Leukemia & Lymphoma Society. Here's more from The Washington Post's Dan Steinberg:
Wall's gift, though, had particular resonance. Miyah had asked her family to participate in last year's Light the Night walk, because she was captivated by the images of glowing lanterns used at the event. Her final relapse came shortly before the walk, and she wasn't permitted to leave the hospital. She asked her mom not to do the walk without her, so the planned group outing never happened. This year, they decided, they would walk in Miyah's honor. And Telemaque embraces the way Wall has prompted people to remember her daughter. It also allows her to explain how Miyah was more than a cancer patient. The 5-year-old would hold fashion shows in the hospital's corridor in the middle of the night. She always asked for a room at the front of the ward, where she could interact with everyone coming down the hall. She was fascinated with modeling, and often told her mom she was going to be on television one day. Her relationship with Wall, her mom believes, helped elevate Miyah into a face of her disease.
Steinberg shared how Wall would FaceTime with Miyah during her stays in the hospital -- something the Wizards point guard said he wished he'd done more. Even after Miyah's passing, Wall and his sister still text Miyah's mother, Kadisha Telemaque. 
Although Miyah's mother has been reluctant to shine too bright a light on Wall's relationship with her daughter because she wanted it to remain as normal as possible, she said she's grateful for the attention Wall brought to her daughter's disease.
---
---