Jahlil Okafor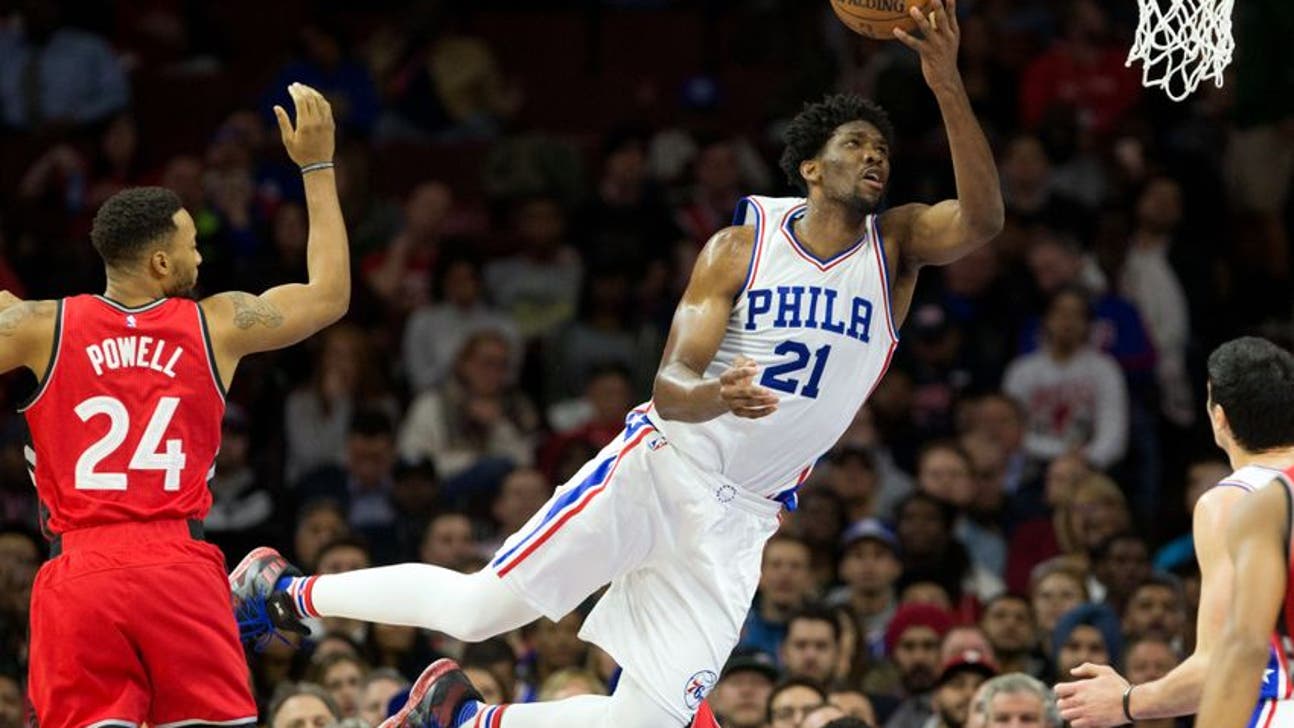 Jahlil Okafor
Joel Embiid Said He Didn't Trust the Process During Raptors Game
Updated
Mar. 4, 2020 1:29 p.m. ET

Fansided, Josh Wilson/FanSided via The Sixer Sense
Joel Embiid, following a tough loss to the Toronto Raptors, said for the first time he didn't trust the process during a game.
The Toronto Raptors defeated the Philadelphia 76ers 123-114 on Wednesday night, and for one of the first times, Joel Embiid had an off night with not a great statistical performance. He played for 27 minutes, and finished with 9 points, 6 rebounds, and 5 assists.
For a rookie, that seems like a generally average — and in some cases decent — performance, but after Embiid has set such high standards for himself so early in his career, that does seem like a statistically low game for him.
Fans really weren't all that down on Embiid after the down performance, but Embiid was well aware that he didn't do quite as well on Wednesday as he usually does.
Speaking to Derek Bodner, Embiid said, "I think for once, since I've been a Sixer, I didn't trust the process tonight."
More from The Sixer Sense
That's a pretty tough quote to swallow from the foundation of the franchise, considering he's been so apt to yell out "trust the process," as much as he could, even giving himself the nickname of "The Process."
At the same time, that's an incredible sense of awareness and honesty coming from such a young NBA player.
Despite the fact that he easily could have put the blame on a multitude of things — not having played in quite a few days, going up against a tough center in Jonas Valanciunas on both sides of the floor — he didn't blame anyone but himself.
He went on to say more things that not only blamed himself, but detailed what he could do better next time to avoid games like this in the future.
"I was just standing. I wasn't moving, I was just standing on the perimeter. I wasn't active on defense," Embiid told Bodner. "It doesn't matter if I'm a 4 or if I'm a 5, but I just have to be more active, and I don't think I was tonight."
Embiid, at one point i the game, dove over an entire row of spectators all for a loose ball that really did not matter. For him to say that he wasn't active is not entirely accurate, but it's good to see him hold himself as a player to such a high standard.
Embiid taking the blame is also interesting, because the most explainable reason for the down game from Embiid was that it was his first game playing at the power forward with Jahlil Okafor slipping in to the center role. Overall, there actually wasn't a whole lot of negative to discuss regarding that pairing that we're likely to see more of moving forward, but it was clearly a struggle for Embiid to figure out his role in that lineup.
Moving forward, Embiid is likely to be put alongside Okafor more often, and he's likely to be run as a power forward in practice more often. The hope is that he'll be able to get used to the positioning, and start trusting the process a little more, even as a power forward.
---
---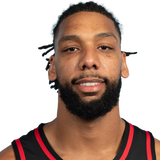 Get more from Jahlil Okafor
Follow your favorites to get information about games, news and more
---