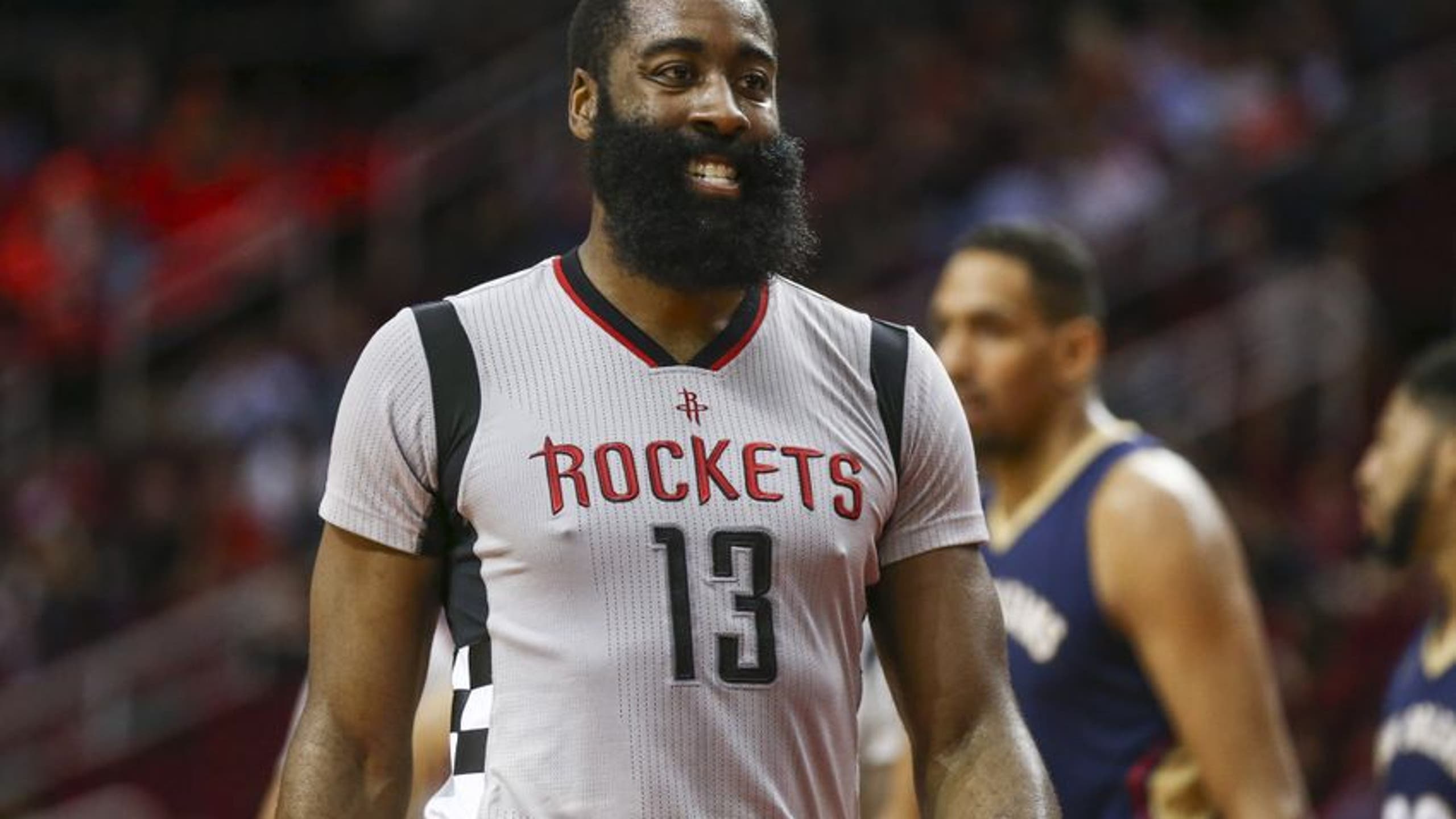 James Harden Euro-steps Anthony Davis into oblivion (Video)
BY Fansided and Gerald Bourguet/Fansided • December 16, 2016
When Anthony Davis found himself matched up on James Harden, his defense was no match for the Beard's mighty Euro-step.
James Harden is having an MVP-caliber season for the Houston Rockets so far in 2016-17. Anthony Davis would be having one too, if not for the New Orleans Pelicans' paltry record of 9-18 heading into their Friday night game.
It only stands to reason, then, that watching these two do battle in their team's head-to-head matchup would be the best reason to watch the game, but as has been the case all season for the Rockets, having a high-powered offense trumped their opponent's defensive efforts.
Midway through the first quarter with the Rockets and Pellies knotted at 15, Harden came off a screen from Clint Capela and had plenty of room to work with as he attacked the basket.
Davis was Capela's man, and was caught trying to stop Harden as he barreled past the three-point line. But as we've seen from Harden so many times, he had a trick up his beard, smoothly Euro-stepping past the Brow and laying it in for an easy basket.
Make no mistake about it folks, Harden made that move look infinitely easier than it actually is. It's hard enough to get the footing down for a Eurostep when you're practicing by yourself in an empty gym, let alone in a game-time situation against another superstar who has led the league in blocks twice.
Seriously, Harden made Davis look like a rookie defender on that play.
On the season, the Beard has solidified himself as a legitimate MVP candidate, averaging 27.6 points, 11.7 assists and 7.8 rebounds per game. His Rockets boast a 19-7 record heading into a favorable home matchup against New Orleans, putting them at fourth in the Western standings.
Manu Ginobili first made the Eurostep popular in the NBA, and Harden is carrying on that noble tradition with his crafty drives to the rim that either get him easy buckets like this or get him to the foul line. Say what you want about his propensity for drawing fouls, but Harden is better than ever this year.
More from FanSided
This article originally appeared on
---
---