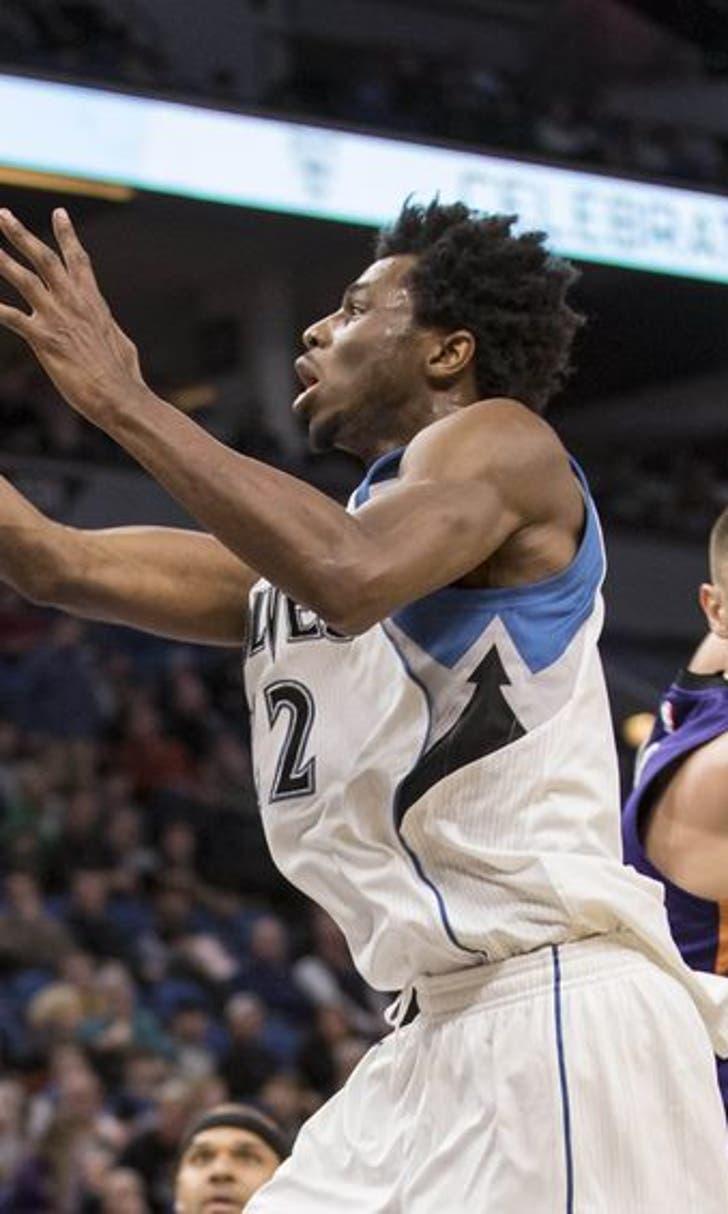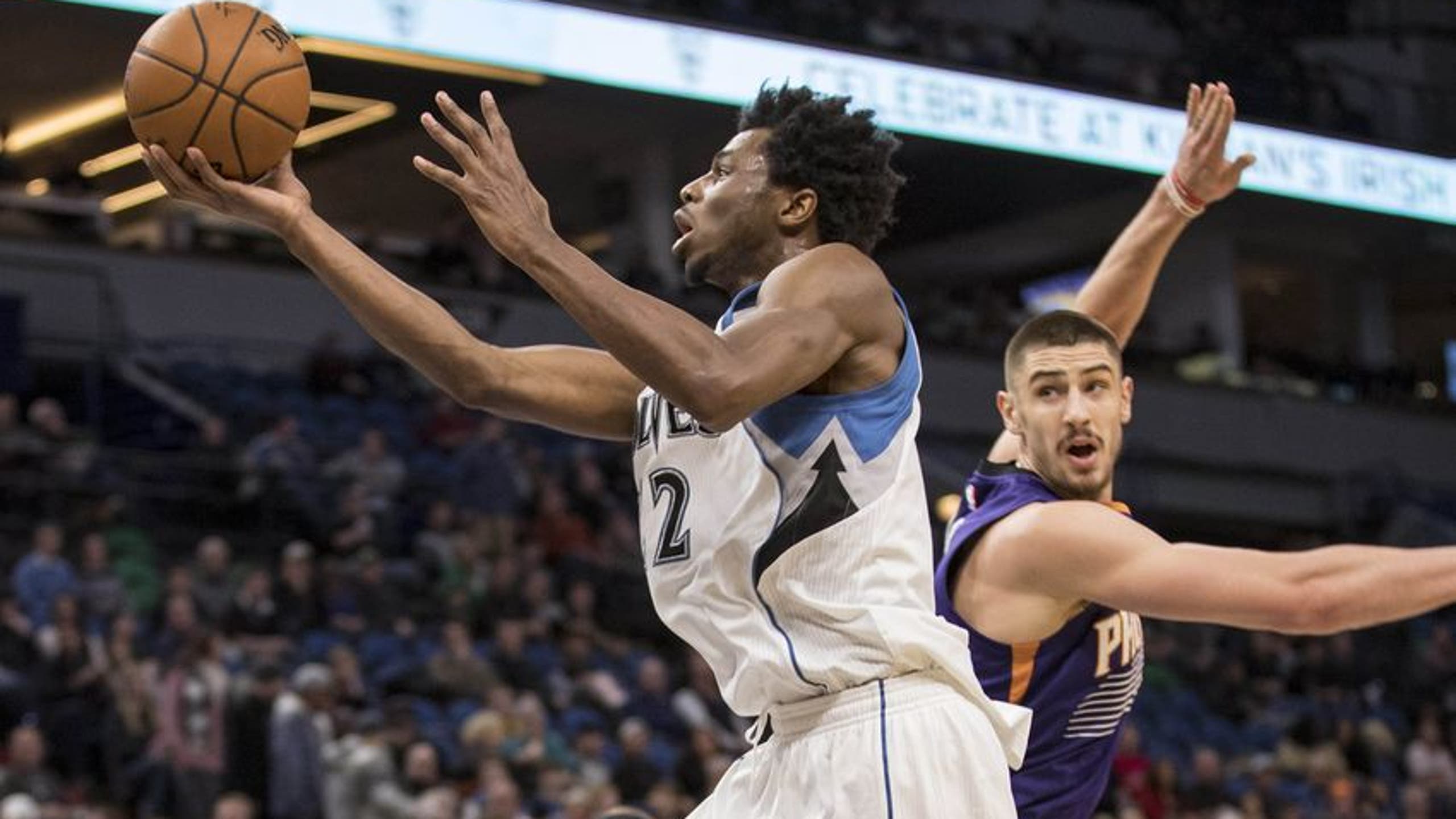 Is the Timberwolves' Andrew Wiggins improving?
BY Fansided and Ben Beecken/FanSided via Dunking with Wolves • December 26, 2016
Former Rookie of the Year award-winner Andrew Wiggins started his third NBA season on fire for the Timberwolves but has slowed down of late, leaving fans to wonder, how much has he improved overall?
Andrew Wiggins easily won the NBA Rookie of the Year award in 2015. He followed it up with a sophomore campaign that was marginally better overall, as we detailed in his season review capsule here at Dunking With Wolves.
Outside of Karl-Anthony Towns' outstanding rookie season and a Rookie of the Year award of his own, perhaps the most exciting part of the 2015-16 season for the Timberwolves was the way that Wiggins came on late in the season. He seemed to suddenly be making leaps in terms of overall aggressiveness, as well as shot-taking (and making) from beyond the arc.
It continued into the fall after a long summer of working on his game; through the first 11 games of the 2016-17 campaign, Wiggins was averaging 27.4 points, 4.5 rebounds, and 2.5 assists per game on 49.1 percent shooting from the field, including an insane 52.3 percent from beyond the arc on four attempts per contest.
But since then, the production has fallen off of a clip. Over the past 18 games, Wiggins has put up just 18.2 points per game on on 39.8 percent shooting from the field and 23.4 percent from three-point range. Even more concerning, he's averaging only 4.1 rebounds and 2.2 assists per game over that span.
Indeed, Wiggins has always had issues filling up the stat sheet. And while we should acknowledge that the third-year wing has yet to turn 22 years old, there are some definite red flags — and those red flags are only accentuated when the allegedly rawer Zach LaVine is rapidly improving.
More from Dunking with Wolves
Through 29 games so far this season, Wiggins has seen upticks in his rebounding and assist rates from a year ago, all while his turnover rate stays flat despite a slightly-increased usage rate. Encouraging? Yes.
But the rate-based defensive stats have dropped, and rather significantly. His steal rate has gone from 1.4 percent a year ago to just 0.9 thus far, and his block rate has dropped from 1.3 to an even one percent. While still a relatively small sample size, this suggests either a) a lack of activity/effort, or b) a lack of understanding and/or buy-in to new coach Tom Thibodeau's defensive system.
The other concern item is a sharp decline in free throw attempts; Wiggins went from a free throw rate of .437 a year ago to just .359 so far this fall. That means that he is attempting nearly a full free throw less per 36 minutes during the current campaign, and that adds up quickly.
Wiggins is attempting far more three-pointers than ever before — a rate of .209 three attempts per field goal attempt against just .147 a year ago. Interestingly, the shot attempts being sacrificed are not from the dreaded mid-range, but from around the rim.
In 2015-16, Wiggins attempted 32.1 percent of his shots within three feet of the rim, according to Basketball-Reference.com. This year, Wiggins is attempting just 24.7 percent of his shots in close.
Last year, he attempted 37.6 percent of his shots from between 10 feet away and the three-point line. This year: 40 percent from the same range.
While the 21.2 percent of his shots coming from beyond the arc is an encouraging uptick, the cost to paint attempts is concerning. That's leading to less efficiency from a player who should be fantastic at finishing at the rim, and in turn, less free throw attempts.
The outside shooting trend is positive, and as it turns out, Wiggins is a decent long-range shooter who appears to be improving. But the tough, turnaround mid-range jumpers? Those need to be traded in for more paint attempts.
---
---