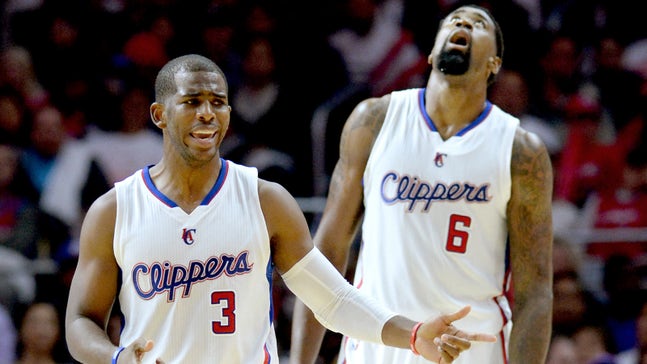 In today's NBA, players choosing teams based on culture, not city
Published
Jul. 3, 2015 8:28 p.m. ET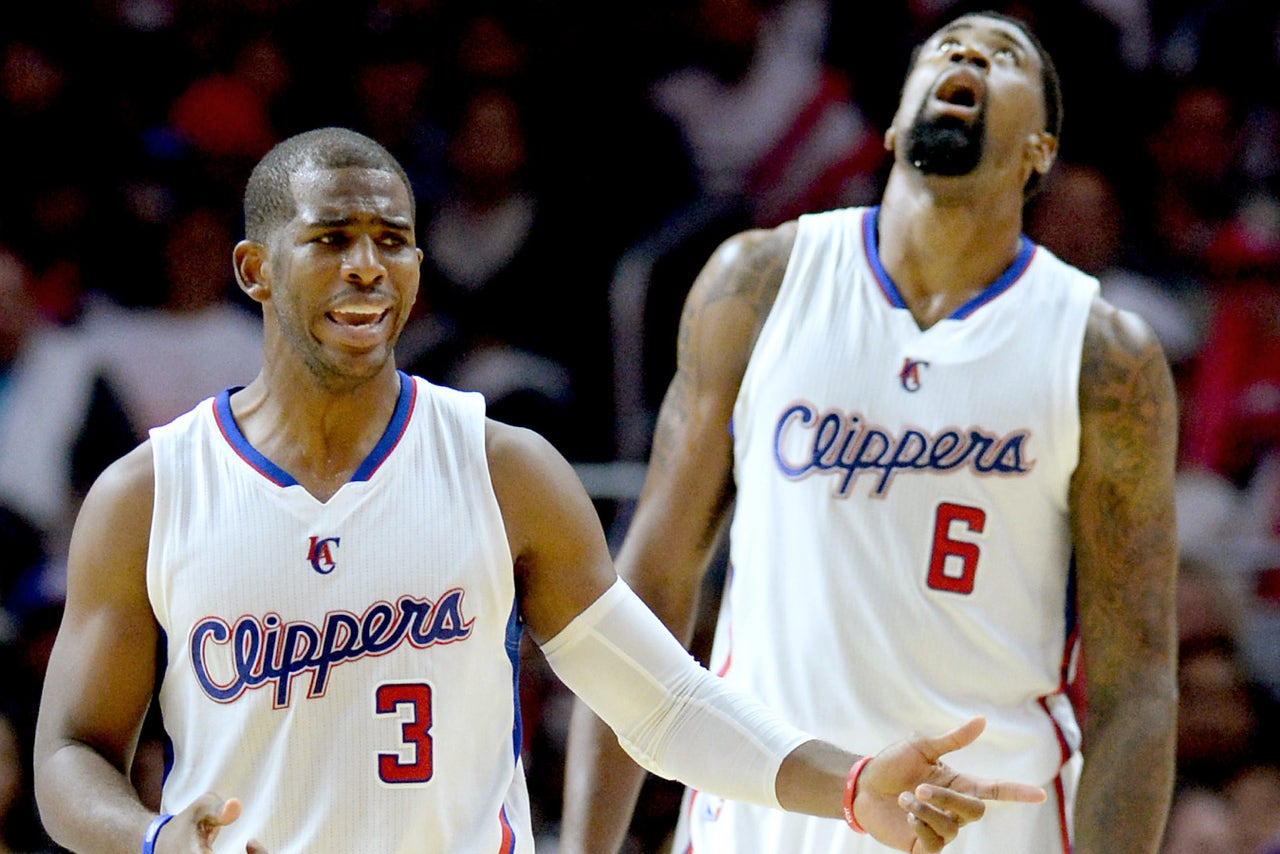 On Friday, as the NBA continued its stunning and fast-paced realignment, DeAndre Jordan's departure for Dallas cemented in place the new truth that shapes the league: Culture, over all things, rules the day.
For those who regularly read this site, Jordan's decision to leave the Los Angeles Clippers came as little surprise. Even though Jordan hasn't thrown his former teammate under the bus — and probably won't — his real and growing rift with Chris Paul was a large factor in his exit. Mix that with the full-court charm offensive Mark Cuban and Chandler Parsons doled out the last few days, and this is less a shock than a clarifying moment.
Across the league, the landscape has changed. It started with LeBron James making the pursuit of rings above all (the Miami years) followed by the power of going home and being happy (the return to Cleveland) the trend du jour for superstars and would-be stars. In LeBron's case, Cleveland also offered him the only culture he wanted — one that is 100 percent his own.
Another factor is the new collective bargaining agreement, which helped level the playing field for small-market teams. That in turn closed the gap between smaller cities that did it right and teams in Los Angeles and New York, where poor drafting, shaky to awful ownership and a built-in arrogance that perverted long-term planning set up this week's shift of power. In the Clippers' case, the tipping point was a star point guard as good at alienating teammates as his fictional twin brother, Cliff, supposedly was at a help-you-at-all-costs way of being.
For the Lakers, a shaky (to be kind) culture, an aging and overpaid star in Kobe Bryant with a track record of injury and an ownership situation in crisis (I'm talking to you, Jim Buss) have already taken their toll. And that was before, in pitching LaMarcus Aldridge, Kobe told Aldridge his role would be a lot like that of Pau Gasol (that's Black Mamba code for sidekick); before the Lakers pitched Los Angeles, branding, Aldridge's market appeal in a big city and the good life of Southern California at the expense of basketball talk; before they had to bring him back for a second meeting and, way too late, sell the star like it was 2015 instead of 1995.
And the Spurs? They have no city to sell, not in NBA-player terms, but what they did pitch was simple and straightforward: We win, we have a plan for winning, we have a culture of basketball excellence and we want you to be a part of it. And here's how.
That's why, as you read this, the Spurs are the front-runner for Aldridge's services.
Across the league, the ascendance of culture and competence over glitz and even cash stands on clear display. The Miami Heat, with Pat Riley wining and dining, re-signed a disgruntled Dwyane Wade, locked up Goran Dragic and even got a dinner meeting with Aldridge. The Milwaukee Bucks, who one former big-time NBA player told me play in the worst and least desirable NBA city in America, locked up highly coveted free agent Greg Monroe, who spurred the Knicks, among other big-city suitors.
Speaking of those Knicks, Phil Jackson continues to struggle to find a quick fix for a rotten, long-term problem. No one wants to play for the Knicks because no one believes in their future, their owner or their plan. Aldridge wouldn't even meet with them.
The examples go on and on. Phoenix, with a well-respected head coach and front office with a plan, pulled in Chandler. The Suns are also still in the running for Aldridge. Marc Gasol, in Memphis, didn't take a single meeting other than with the Grizzlies. The Sacramento Kings, as much a hot damn mess as you can find, watched Corey Brewer, Monta Ellis and Wesley Matthews leave money on the table rather than play around that dysfunction. Which is why they're reportedly bringing in culture killer Rajon Rondo on a one-year deal.
In Cleveland, Kevin Love re-upped for the full five years rather than go to the bright lights of New York or Los Angeles — or even have a chance to go in a year or two. In taking the Cavs, Love was signing up for LeBron's way of doing things, rather than Buss' or James Dolan's. Smart move.
Culture wins now. Which is why Jordan's departure is all the more shocking to those who didn't understand Paul's effect on the culture of the Clippers.
While neither the Lakers nor Knicks could present big-time free agents with a clear or quick plan to win on a high level, the Clippers added to their pitch for Jordan veteran player Paul Pierce. They boast Jordan's close friend and top-10 player Blake Griffin. They have in Paul the league's best point guard. Steve Ballmer is one of the league's best owners, hands down, and coach Doc Rivers is a big selling point — and that's before the fact that his belief in Jordan two years ago spurred the big man to the level of play that has made him a max player.
Unfortunately for the Clippers, that's all on paper. In reality, CP3 had created a toxic environment that, at least from Jordan's perspective, sources say, was untenable.
A month ago, a source familiar with the inner workings of the Clippers organization foreshadowed all of this: "Things aren't good there. (Jordan) might leave. He really might."
Now he really has, and it is the most startling example yet that big markets no longer rule the day.
Paul created a culture Jordan wanted no part of. The Lakers, with Buss running the show and Bryant continuing as the dominant force in the organization, have been treated like NBA lepers. And the places that built something appealing based on what now works — places like Dallas, Miami, Houston, Phoenix and, yes, even Milwaukee — are reaping the benefits.
Bill Reiter is a columnist for FOXSports.com, a radio host in Los Angeles and regularly appears on FOX Sports 1. You can follow him on Twitter or email him at foxsportsreiter@gmail.com.
---
---