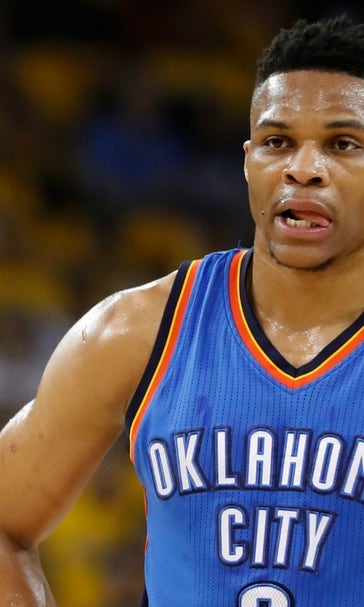 How Russell Westbrook demolished the Warriors in Game 1
May 17, 2016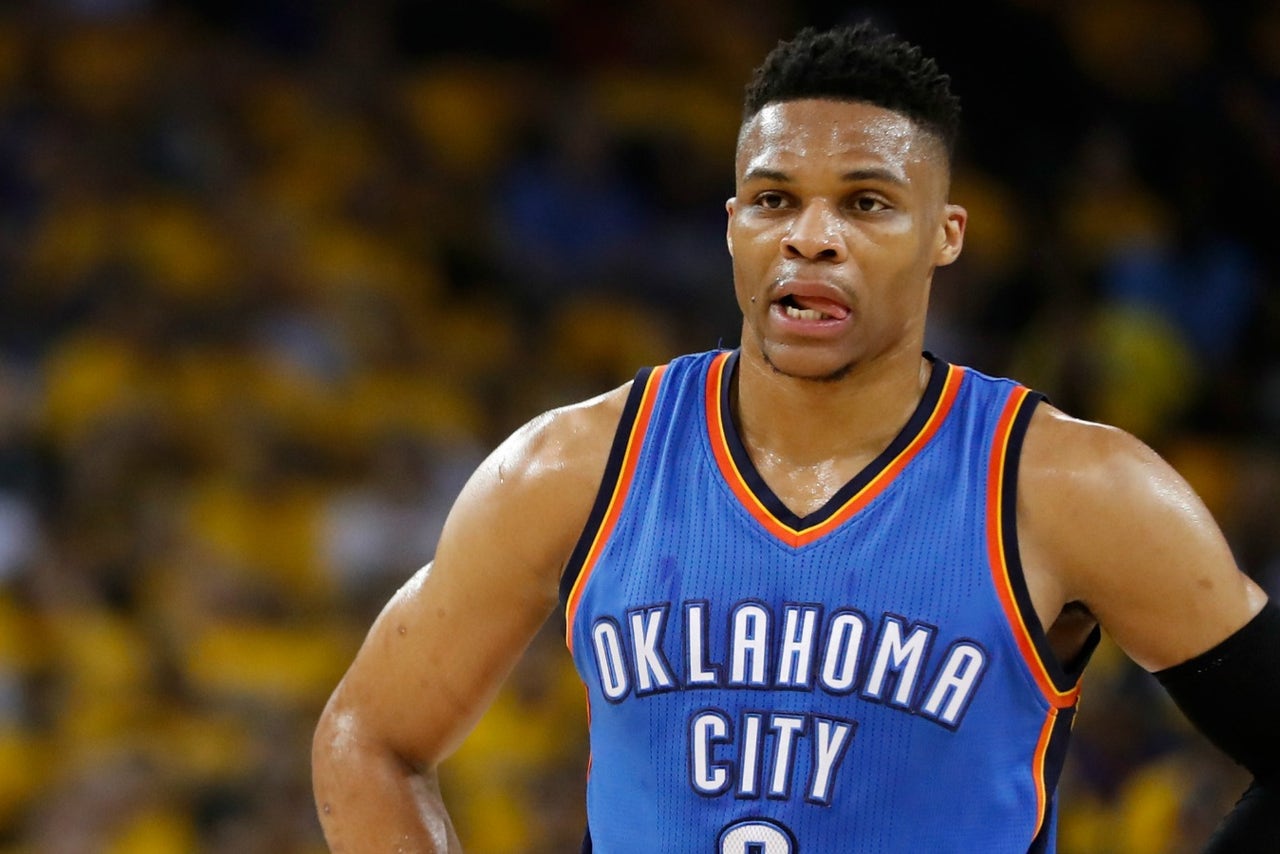 The NBA has never known a force more destructive than Russell Westbrook in an unshakable rhythm, and that's exactly where he found himself during the second half in Game 1 of the Western Conference Finals.
Over the final two quarters, Westbrook looked like the best player on the planet. In 20 minutes, he finished with 24 points (on 13 shots), four assists, five rebounds, three steals and zero turnovers. On defense, the Thunder switched just about every ball screen, but (short of a few mindless gambles) Westbrook glued himself to his assignment and effortlessly shook himself free on the other end. 
The Oklahoma City Thunder outscored the Golden State Warriors by 12 points with Westbrook on the floor in the second half. His main counterpart, the unanimous MVP Steph Curry, was a minus-12 and tallied half as many points in the third and fourth quarters. Coming into the showdown, Oklahoma City's own All-Star point guard didn't look at Curry like the mythological being he presumably is. It's a risky/delusional mindset for just about any point guard except Westbrook to harness; his confidence makes him a volcano. 
None of Westbrook's two-point field goals were assisted in Game 1; he did it all by himself, attacking in transition and living at the free-throw line. He missed more shots than he made and only scored three points in the first half. But it hardly mattered. Westbrook showed why the phrase "let Westbrook be Westbrook" should be permanently retired: The side of him that tempers Oklahoma City's potential no longer exists. All he does is push the Thunder higher and higher. 
Basketball is often compared to jazz. Both are admired and beloved for their organized spontaneity. Westbrook is not jazz. He's a heavy-metal orchestra packed into one human body. He's loud and aggressive and comes at you over and over and over again. The Warriors stuffed the paint and helped off non-shooters like Andre Roberson, Enes Kanter and Steven Adams to keep him at bay, but it didn't matter. 
When Golden State finally stuck Klay Thompson on Westbrook, the Thunder responded by using Curry's man to set a high screen, letting Westbrook attack a lesser defender. He's averaging 1.03 points per possession in isolation in these playoffs, an absurdly efficient number that spells doom for Golden State if it sustains itself over the next couple weeks. 
After what we saw in Game 1, and previously through a conference semifinals beatdown over the 67-win San Antonio Spurs, Westbrook has shown there are no answers for his relentless activity. When he's on, the other team's best chance for survival is inside the nearest bomb shelter.  
---
---