National Basketball Association
National Basketball Association
Heat surge past Bulls to even series
Published
May. 18, 2011 1:00 a.m. ET

Back to his usual havoc-wreaking ways, LeBron James took control when it counted and the Miami Heat sent out a loud message in the process.
They're ready for a ''street fight,'' if that's the route to the NBA finals.
James came up big down the stretch to finish with 29 points, Dwyane Wade scored 24 and Miami beat the Chicago Bulls 85-75 Wednesday night to tie the Eastern Conference finals at one game apiece.
The Heat can breathe a little easier after escaping with a win and stealing home-court advantage. Coming off a lopsided loss in Game 1, they recovered down the stretch after blowing an 11-point lead to pull even in the series, with Game 3 in Miami on Sunday.
''The series has just started,'' James said. ''It's 1-1. We're excited that we were able to come here and get a win. But it's just started.''
James shook off a brutal opener and scored nine points over the final 4:27, starting with a 3-pointer that put Miami ahead for good, 76-73. He also had 10 rebounds despite a head cold, and Miami outrebounded the Bulls 45-41 after getting pounded 45-33 on the glass in the opener.
''That fourth quarter is going to epitomize this entire series,'' Heat coach Erik Spoelstra said after his team outscored Chicago 14-10 in the period. ''It's an absolute street fight for both teams.''
For James, it was big turnaround after he managed just 15 points on 5-for-15 shooting while being harassed by Luol Deng in Game 1.
Wade also looked more like a superstar after scoring 18 on Sunday and chipped in with nine rebounds.
Udonis Haslem, whom Spoelstra called ''an absolute championship warrior,'' provided a spark off the bench with 13 points, and the Heat beat the Bulls for the first time this season even though Chris Bosh scored just 10 after pouring in 30 in the opener.
''We got that one that we needed,'' Wade said. ''Now, we go home and we've got to take care of business. This team right here is like us. They can win at home and on the road.''
Derrick Rose led Chicago with 21 points but scored just two in the fourth quarter. Deng, the only other Bulls player in double figures, added 13 but had just four after the opening period.
Joakim Noah had nine points but only eight rebounds. Taj Gibson provided a spark in the fourth quarter, scoring all of his eight points. Carlos Boozer, however, was a non-factor with seven points and eight rebounds and sat out the final 16:21.
The Bulls missed countless layups and got outshot 47.1 percent to 34.1 percent. They were just 3 of 20 on 3-pointers and 16 of 26 at the foul line while getting beat on the glass.
They had no answer for James down the stretch, either, and came up short when it looked like they might find a way to pull this one out.
''We played a low-energy offense, a low-energy defense and the result was not good,'' coach Tom Thibodeau said.
Rose put it this way: ''We can't afford to go out and play like this. We let them get easy baskets, especially in transition.''
The Heat led by 11 late in the third, only to see the Bulls pull even in the fourth, with Gibson providing a big spark.
He cut it to 71-69 early in the fourth with back-to-back jumpers for his first points of the game, pumping both arms after the second shot went in.
Then, he tied it at 73 with 7:16 left after Haslem lost the ball out of bounds, drawing more roars from the crowd, but the teams traded misses for about three minutes before James put Miami ahead with a 3. Then, he scored again with 3:15 left to make it 78-73.
Gibson delivered a slam over three defenders and got fouled by Wade, the same guy he delivered a poster-worthy dunk on in Game 1, to make it a three-point game with 2:29 left, but missed the free throw.
James put back his own miss and nailed a 20-footer to make it 84-75 with 47 seconds left.
The Heat looked like they were ready to pull away in the third, going on a 10-0 run after Rose hit two free throws to cut it to 57-56 with 5:14 left.
Haslem blocked Deng and dunked on Keith Bogans for a three-point play to start the run.
James then stole a pass from Noah and broke the other way for a three-point play, then picked off another by Deng, leading to a layup for Wade. Haslem, who hadn't been playing much, threw down another vicious fast-break dunk on Rose to finish the run, crashing to the court as the lead reached 11, but the Bulls answered with six straight to stay in it.
''I talked to him two days ago, and there was a look in his eye,'' Spoelstra said, referring to Haslem. ''I've been through a lot of battles with that warrior, and I knew it was time to put him in.''
Haslem continued to reiterate he was ready but understood he needed to be patient. When the opportunity came, he wasn't looking to score.
''I was seeing guys running to the basket without anyone putting a body on them,'' he said. ''My focus wasn't on scoring tonight, it was defense and rebounding.''
Notes: Sporting various piercings and tattoos, incoming Hall-of-Famer Dennis Rodman presented the game ball to a loud ovation before the opening tip. ... The Heat stuck with their Game 1 lineup and held out Erick Dampier, Zydrunas Ilgauskas and Dexter Pittman again. ... The Bears' Julius Peppers got a loud ovation and waved to the crowd when he was shown during a first-quarter timeout. ... The Bulls missed their first nine field goals before Bogans nailed a 3 and scored on a fast-break layup. ... Deng sent the crowd into a frenzy when he swished a 41-foot heave at the end of the first quarter.
---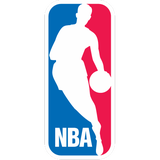 Get more from National Basketball Association
Follow your favorites to get information about games, news and more
---