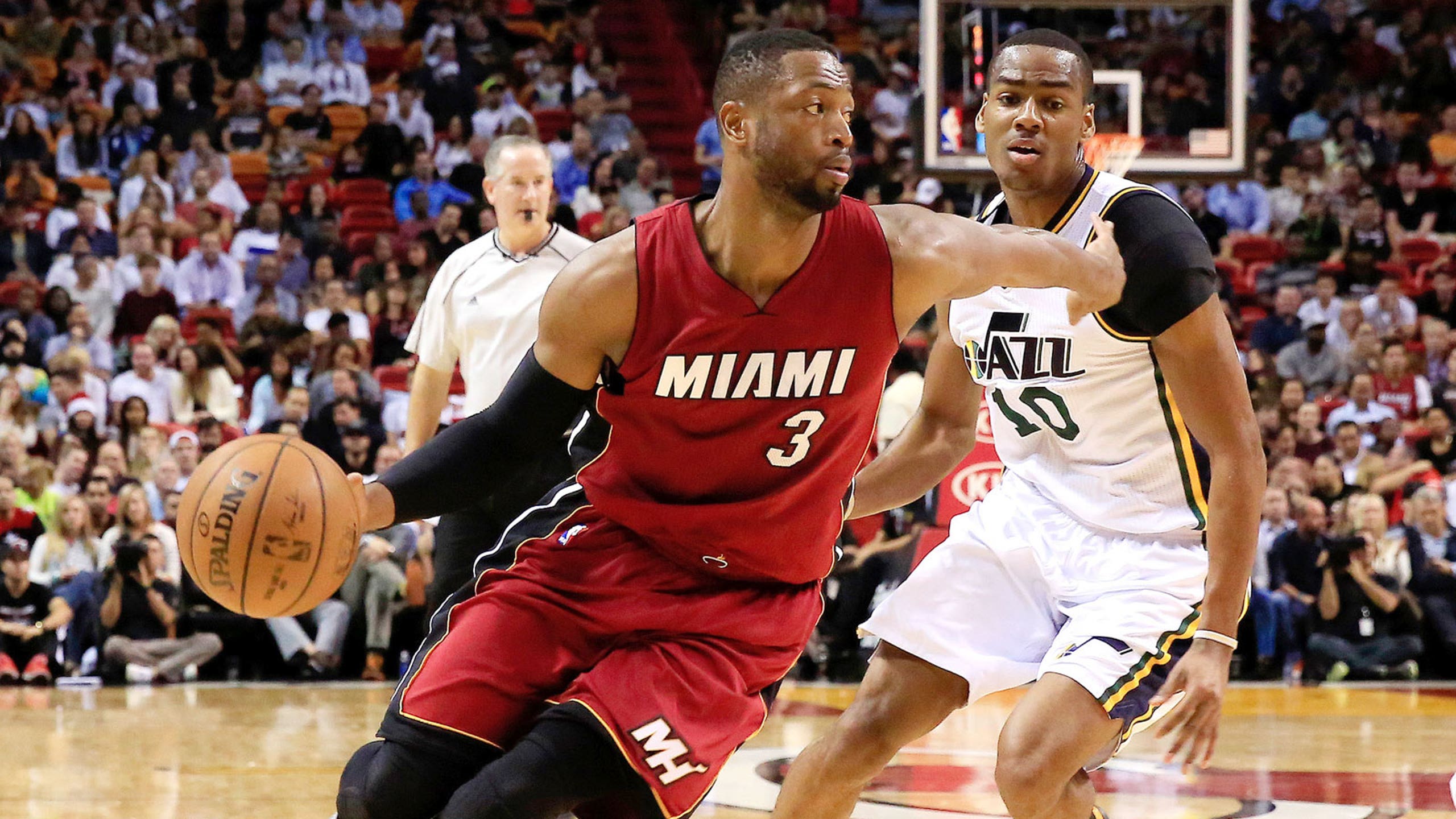 Heat-Jazz Preview
BY foxsports • January 9, 2016
As they prepare for perhaps their toughest portion of the season, the Miami Heat hope to take advantage of another potential soft spot on the schedule.
The Southeast Division leaders look to begin their road trip with a second consecutive win in Saturday night's matchup with the banged-up Utah Jazz.
Miami's postseason fortunes could ultimately hinge on how it handles a daunting four-week period in which it plays 14 of 16 on the road. It got the stretch off to a good start with Friday's 103-95 win over fizzling Phoenix, but matchups with three of the Western Conference's top four teams - Golden State, the Los Angeles Clippers and Oklahoma City - still lie ahead on this six-game trek.
The Heat (22-14) visit the Warriors on Monday after facing a Utah squad that's dropped three straight and could be without three of its top four scorers.
Already without Derrick Favors (back spasms), Alec Burks (broken leg) and Dante Exum (torn ACL), the Jazz were dealt another blow when Rodney Hood sprained his right ankle early in the second half of Thursday's 103-94 loss at Houston. The second-year shooting guard is questionable for Saturday's game and Favors may miss a ninth straight.
''It's definitely depleting, and it's going to be tough on us mentally besides the obvious physical part,'' forward Gordon Hayward said. ''It's been a tough period for us.''
The Jazz have averaged just 94.1 points with Favors and Burks both out over the last seven games, though Hood had helped ease the burden by averaging 18.4 points and hitting 16 of 31 attempts from 3-point range over the past five.
Utah (15-20) did get one key injured player back when center Rudy Gobert played 15 minutes against Houston. The shot-blocking specialist had missed 18 games with a sprained left knee.
"It was good to see him out there," coach Quin Snyder said. "Gradually we'll get him back for longer periods of time when he can have a greater impact on the game."
The Jazz could have trouble making baskets in this one as well, as Miami has yielded 90.0 points and held opponents to 41.1 percent shooting while winning four of five. The Heat are 16-2 when keeping teams to 95 or under.
Miami, 11-2 against the West, earned a 92-91 home victory over the Jazz on Nov. 21 despite Favors' 25 points and 12 rebounds and playing without both Dwyane Wade and sixth man Gerald Green.
Wade had his second 27-point effort in three games on Friday, with the ex-Sun Green adding 21 on 7-of-11 shooting and Goran Dragic scoring 22 with seven assists in his first game in Phoenix since last February's trade to the Heat.
Chris Bosh is averaging 22.4 over Miami's 4-1 stretch.
"Dwyane and C.B. have that great feel," Heat coach Erik Spoelstra said. "That's what Hall of Famers with a lot of experience understand, that each possession is important. But they also know when to pick their spots in the game to impose their talent."
Miami, which stopped a three-game road skid in the series with a 100-95 win in December 2014, is vying for its first season sweep of the Jazz since 2008-09.
---
---