National Basketball Association
National Basketball Association
Harrison Barnes works out for Bobcats
Published
Jun. 21, 2012 1:00 a.m. ET

North Carolina's Harrison Barnes worked out for the Charlotte Bobcats on Thursday morning, and new coach Mike Dunlap said he was impressed with the prospect.
The Bobcats have the No. 2 selection in the June 28 NBA draft, and Barnes is one of a handful of players they're considering for the slot. Kansas' Thomas Robinson and Connecticut's Andre Drummond are scheduled to work out for Charlotte on Friday.
New Orleans is expected to take Kentucky's Anthony Davis with the first pick.
Barnes had a smooth workout with the Bobcats, but there was one thing he wasn't able to accomplish.
He wanted to shoot with owner Michael Jordan, who also played his college ball at North Carolina and is the inspiration for Barnes' middle name, Jordan.
''I was going to ask him for a shooting contest, but he dipped out a little early,'' Barnes said. ''But it was fun to play in front of him.''
Barnes, a 6-foot-8 small forward, averaged 17.1 points and 5.2 rebounds in 38 games as a sophomore last season.
The Bobcats are coming off a 7-59 season, the worst winning percentage in NBA history, so clearly there are multiple holes to fill. They also worked out Florida's Bradley Beal and Kentucky's Michael Kidd-Gilchrist on Tuesday.
Barnes said he didn't get much feedback from Jordan, president of basketball operations Rod Higgins, general manager Rich Cho or Dunlap, who was hired this week and guided Thursday's workouts in his first day on the job.
''It would be nice to be close to where I played college basketball, but ultimately that's not my decision,'' Barnes said. ''Obviously, they're looking to improve in every position, so it's just a matter of what they feel they need the most, whether it's a perimeter player or a big.''
The Bobcats have veteran Corey Maggette, their second-leading scorer, returning at small forward, but he was limited to 32 games last season because of a variety of injuries.
Barnes was a first-team All-ACC pick last season and a second-team All-America. He has impressed NBA scouts with his prototypical size on the wing, his smooth stroke with a high release point, and his maturity.
''He played to his strengths,'' Dunlap said. ''He shoots the ball well. He's a very good athlete and he's got a good attitude.''
The biggest question about Barnes is his ability to put the ball on the floor and create. Barnes said he was hoping to prove he is capable of being more than just a shooter.
''I think the biggest thing is I'm just trying to improve my all-around game, especially putting it on the floor,'' he said. ''That's my biggest knock. I'm definitely trying to show teams I've been working on that, putting it on the floor and get to the basket and also being able to get the ball to guys, which I was able to demonstrate today. I feel I have the ability to go to the basket, finish, below the rim, above the rim, however you want it.''
Barnes also has worked out for Toronto, Cleveland and Washington.
''There's a lot of teams that are interested, anywhere from two through eight, two through 10,'' Barnes said. ''I mean, it's all a possibility.''
Also working out Thursday were Nick Barbour of High Point, Dorenzo Hudson of Virginia Tech, Jamar Samuels of Kansas State, Dominique Sutton of North Carolina Central and C.J. Williams of N.C. State.
---
---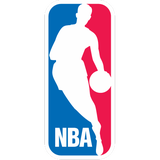 Get more from National Basketball Association
Follow your favorites to get information about games, news and more
---