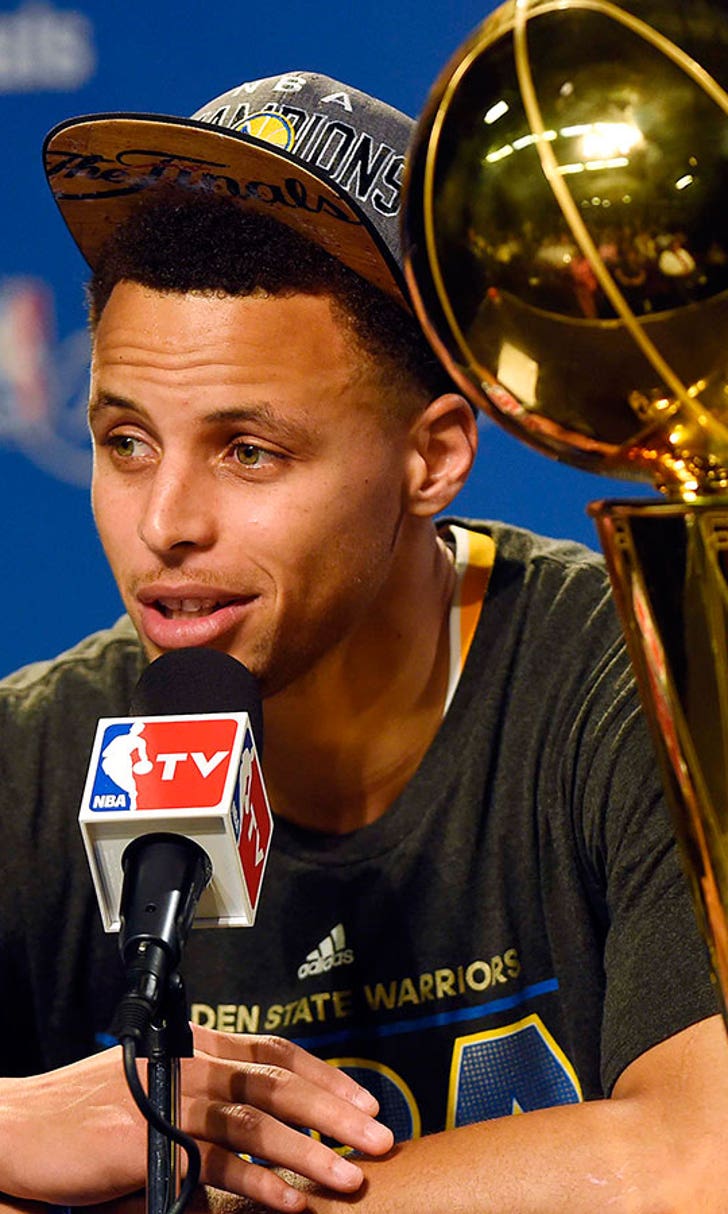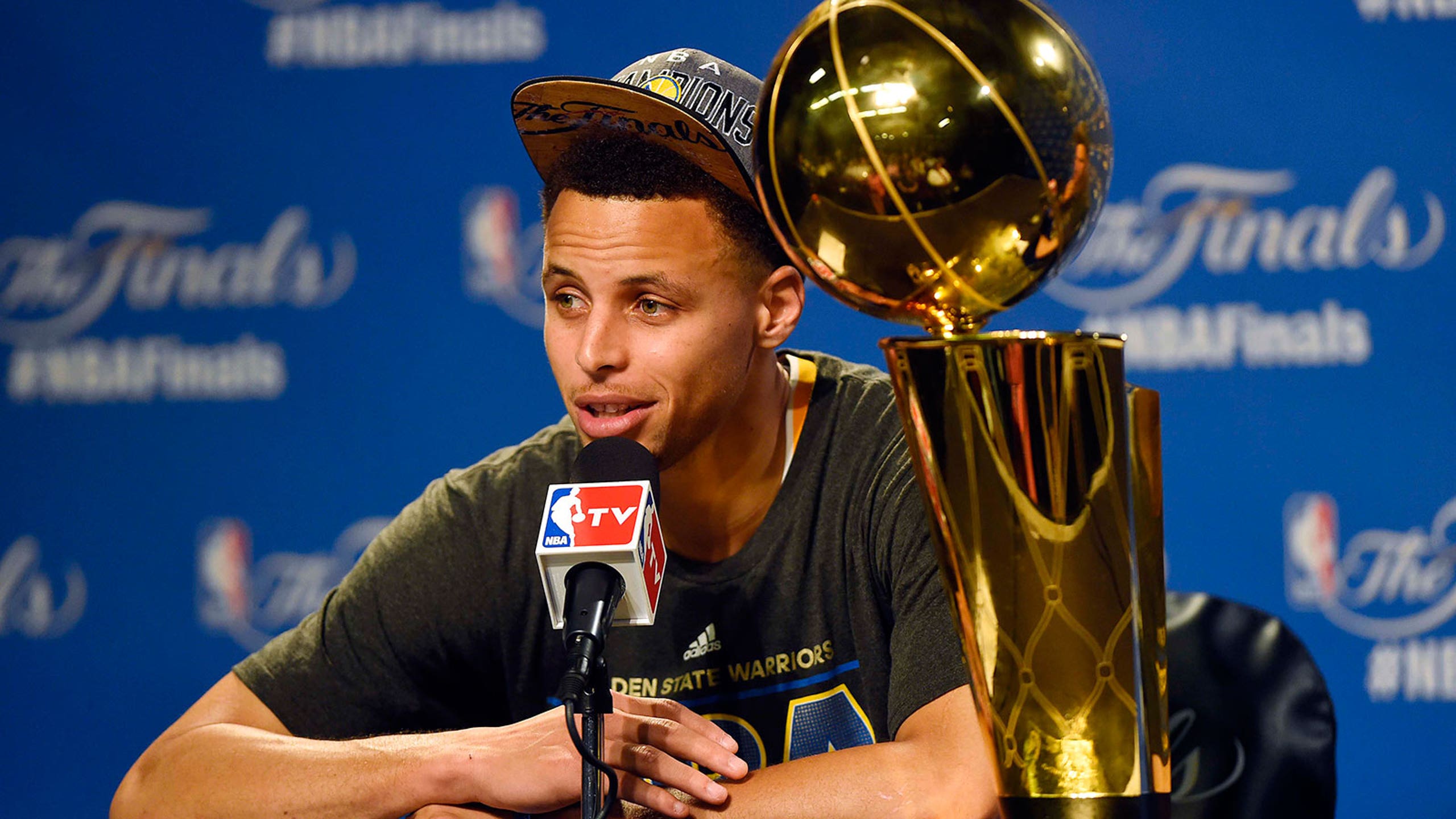 Golden State Warriors, NBA teams are bored on Twitter
BY foxsports • July 28, 2015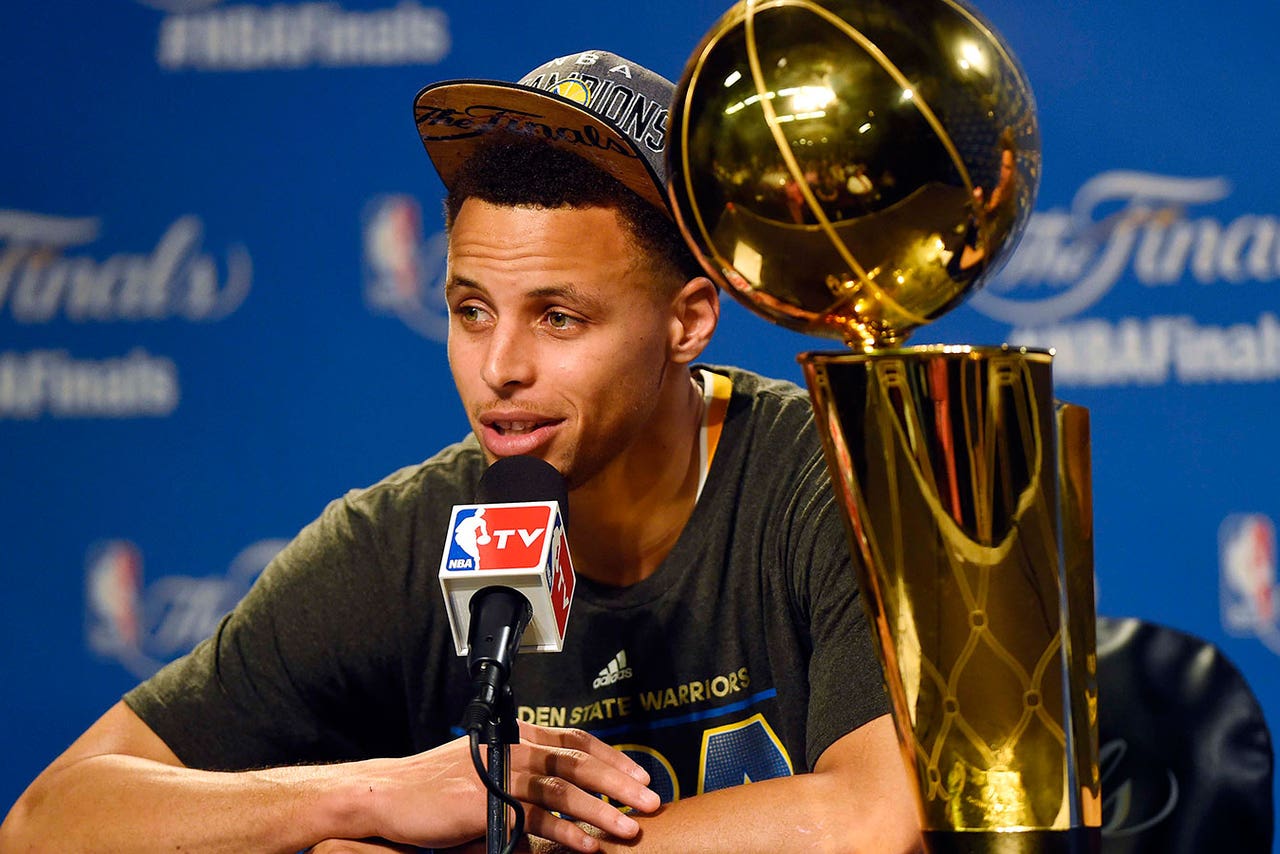 The Golden State Warriors posted what seemed to be an uneventful Twitter update on Tuesday: They were eager for the season to begin. 
Their post also included a GIF of NBA MVP Steph Curry jumping up and down with glee after defeating the Houston Rockets to earn a spot in the 2015 NBA Finals. But here's what we learned from the DeAndre Jordan emoji saga: on NBA Twitter, once something interesting starts to happen, everyone suddenly feels compelled to get involved.
Almost immediately after, the Philadelphia 76ers echoed the sentiments of the NBA champions. In their post, however, they included a GIF of former Sixers superstar Allen Iverson jumping up and down with similar enthusiasm to Curry. Odd, considering Iverson last played a game for the 76ers in 2010. But we can look past that. The Utah Jazz, too, got in on the fun with a GIF of head coach Quin Snyder nodding in agreement. 
The Suns joined, this time a bit more peculiar, with a GIF of actor Jim Carrey from the film Ace Ventura: Pet Detective. The 76ers posted a GIF of Charles Barkley busting a move on the bench, so (of course) the Minnesota Timberwolves challenged Philadelphia to a dance off to "pass the time" before the season began. The uninvited Washington Wizards who "don't miss out on dance parties" also hopped in on the action because, hey, why not?
The Atlanta Hawks sent GIFs of their mascot, as well as Atlanta-based rapper Ludacris, to the dance party. The Charlotte Hornets felt left out and joined. So, too, did the Los Angeles Clippers and (*gasp*) the Dallas Mavericks. Next were the Brooklyn Nets, Memphis Grizzlies and a few teams from the NHL (Detroit Red Wings and the Philadelphia Flyers) started posting GIFs, too. 
In perhaps the most surprising moment of the day, the San Antonio Spurs also joined the dancing GIF party. Yes, you read that right: the Spurs, a team led by the historically emotionless coach Gregg Popovich, posted a GIF of a fan dancing on Twitter.  
Something very strange is happening on Twitter right now, and we're just going to sit back and watch. 
---
---