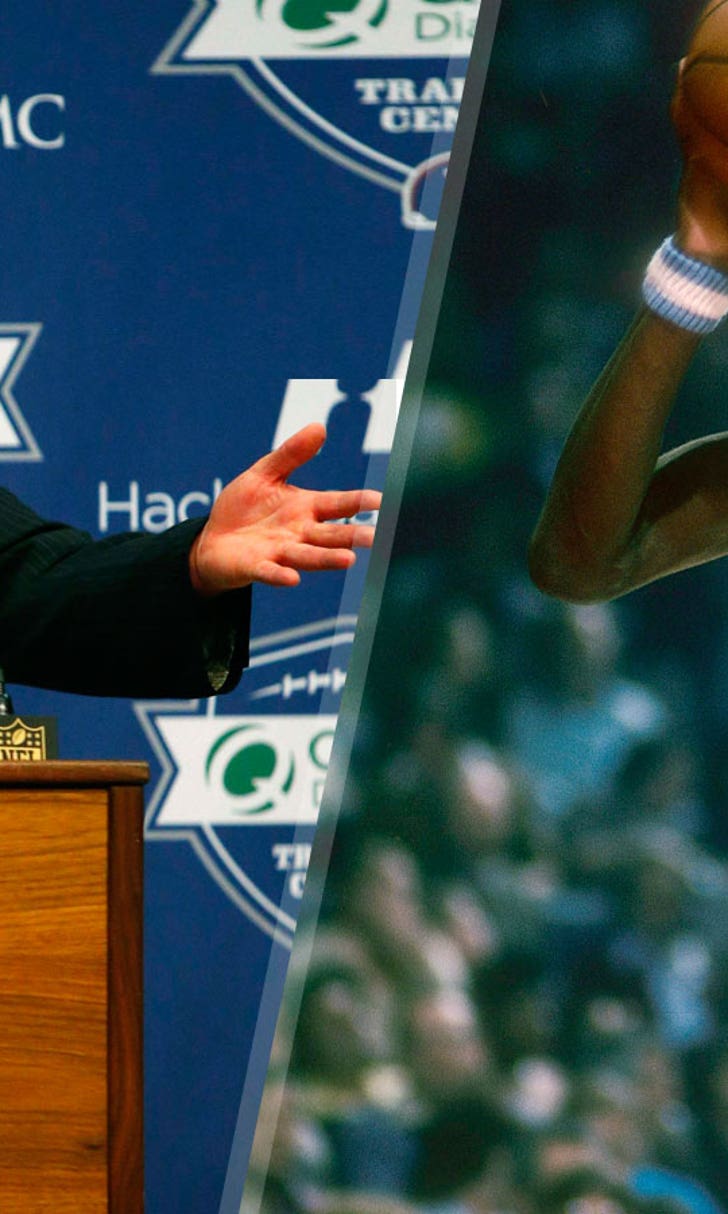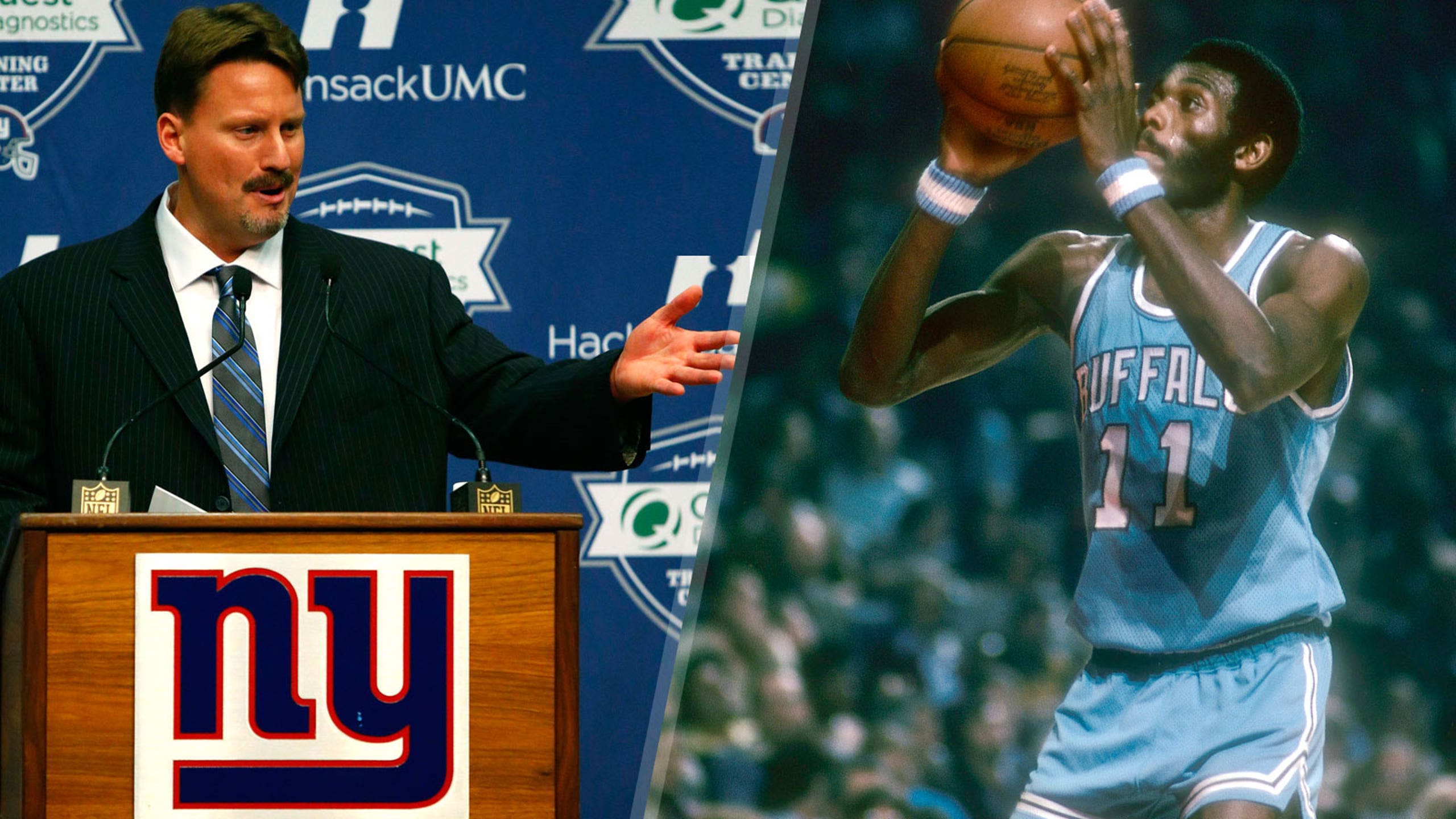 Giants' new coach would do well to become as famous as Bob McAdoo
BY foxsports • January 15, 2016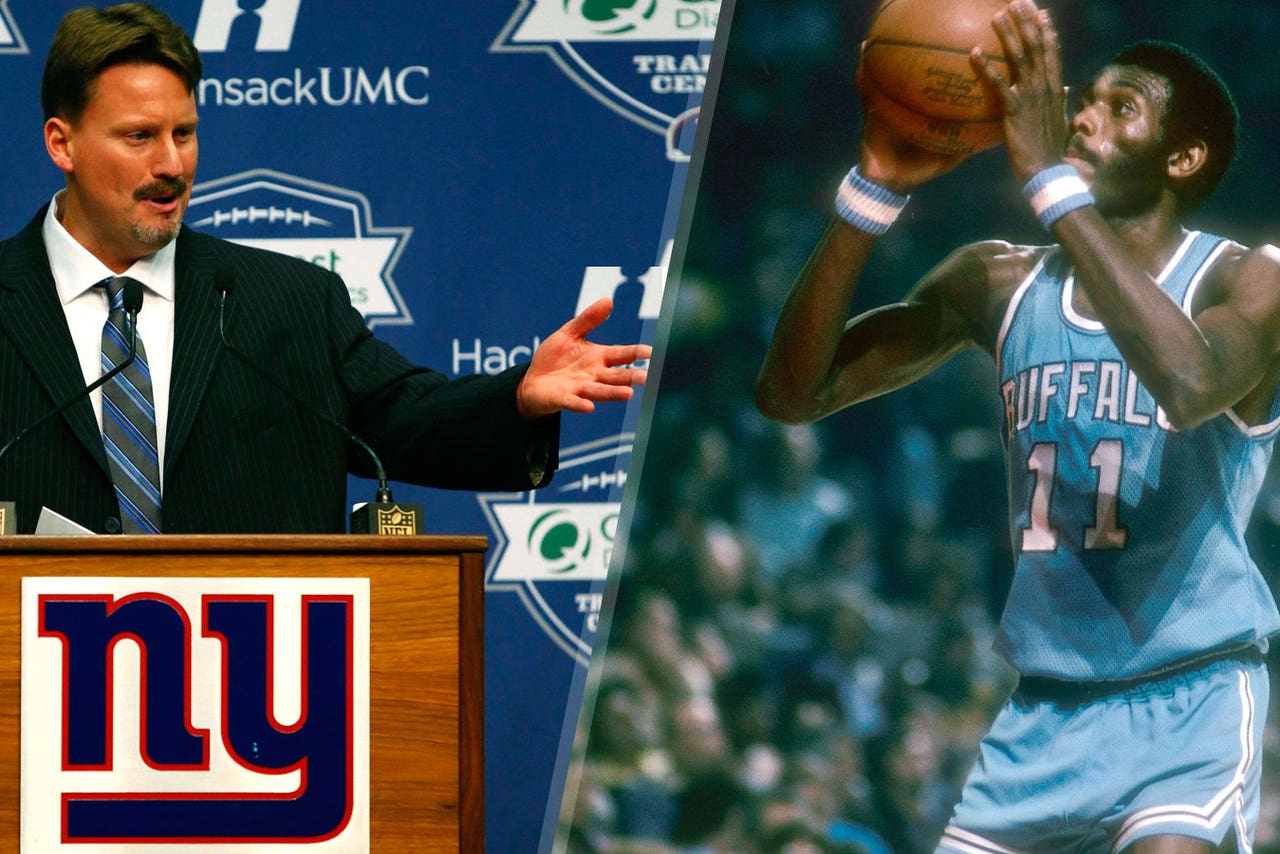 If you are, say, under 35 and/or not well-versed in NBA history, you may wonder why sportscasters keep stumbling over the name of the New York Giants' new head coach, Ben McAdoo, by calling him "Bob."
Well, kids, that's because, even though he left the NBA 30 years ago, Bob McAdoo deserves to be remembered not only as the most famous McAdoo of all time (more famous than William McAdoo, Woodrow Wilson's Treasury secretary), but also as a Hall of Fame player with a skill set unique for his time.
A 6-foot-9 center-forward, McAdoo was drafted No. 2 overall in 1972 out of North Carolina by the Buffalo Braves — the franchise that is now the Los Angeles Clippers. (Who was the No. 1 pick? LaRue Martin by the Portland Trail Blazers, often cited as among the worst draft choices ever.)
At a time when most centers still were planted near the basket, McAdoo did much of his scoring from the outside and did it at a highly productive rate. In 14 years in the NBA, McAdoo finished eight seasons shooting over 50 percent from the field.
He was Rookie of the Year and then MVP in 1974-75. He led the league in scoring for three straight seasons, 1973-74 through 1975-76. In his MVP season, McAdoo averaged 34.5 points, 14.1 rebounds, 2.2 assists and 2.1 blocks.
After McAdoo won his third scoring title, Bill Russell, then coach of the Seattle SuperSonics, said: "He's the greatest shooter of all time, period. Forget that bit about the 'greatest shooting big man.'"
McAdoo surely would have agreed. He once responded to his coach's praise that he could become basketball's greatest big man ever by saying: "I think I'm the greatest already."
However, he didn't always get along with team management, facing criticism for sitting out too long with injuries or slacking on defense, and McAdoo ended up playing for seven clubs.
But in the latter part of his career, the Los Angeles Lakers brought him in to provide offense off the bench, and he helped them to two NBA championships, in 1982 and 1985.
McAdoo finished his NBA career with averages of 22.1 points and 9.4 rebounds. And even then he wasn't finished with pro basketball. McAdoo played seven more seasons in Italy, not retiring until he was 41, in 1992. He was inducted into the Basketball Hall of Fame in 2000. 
H/T: NBA.com.
---
---