Ex-Wolves exec David Kahn explains why he famously passed on Steph Curry
BY David Kahn /Sports Illustrated • June 30, 2017
In the run-up to the 2017 NBA draft, LaVar Ball has made it clear he's not beholden to standard practices for his son, Lonzo, considered to be one of the top picks in this year's class.

LaVar's taken on the shoe companies. He's traded insults with television personalities. He's called out icons such as Michael Jordan, LeBron James and motherhood.

And he's all but forsaken the opportunity for his son to be drafted No. 1, declaring immediately after the draft lottery that he would not allow Lonzo to visit Boston for the customary pre-draft workout, physical, and two-day team visit (which sometimes includes a psychological test, depending on the team). LaVar Ball wants his son to play for the hometown Lakers, who own the No. 2 pick.

However, on that last maneuver, LaVar is hardly a trend-setter. Family members often work with the player's agent to select a team rather than be drafted, with playing time and the team's offense usually being the critical factors in determining what they believe is the right fit.

It usually works like this: After the lottery, a team will call a player's agent to arrange a pre-draft visit. The agent will say "thanks, but no thanks," if it's not a place the player wants to play. If that isn't clear enough, it will be followed up with a private call from the agent to team management and sometimes even the owner, asking (nicely, usually) the team not to draft the player.

Most agents have long lists of clients and use that as leverage. They have long memories, too.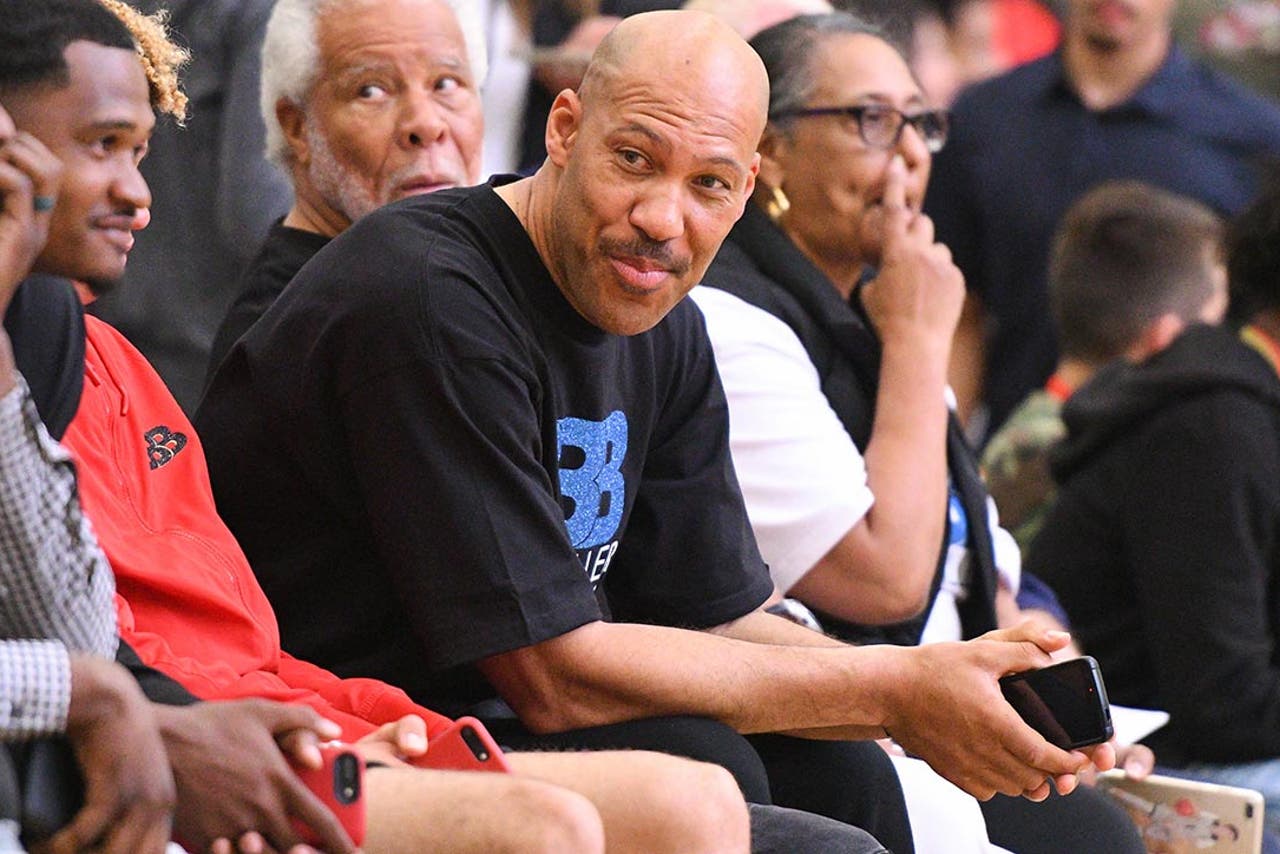 Boston surely would have wanted Lonzo to visit as part of its evaluation, but maybe this is a small matter. The Celtics, coming off an appearance in the Eastern Conference finals, traded the No. 1 pick on Sunday to the 76ers, who reportedly made the deal with the intentions of taking Markelle Fultz.

If the Celtics had been interested in Ball and wanted to take him, it would have taken big you-know-whats, speaking of Balls.

There are few case studies of a player telling a team not to draft him, the team doing so anyway, and everybody living happily ever after.  There are, on the other hand, plenty of sad tales. Perhaps the most infamous instance in professional sports came when John Elway's father, Jack, told the Baltimore Colts not to draft his son No. 1 in the 1983 NFL draft. John Elway wanted to play in Dallas, Miami or the West Coast—the latter near where he played at Stanford and where his father was the head coach at San Jose State.

The Colts still picked Elway and told the Elways they planned to keep John. After Elway went public with his plans to instead play baseball for the Yankees, Baltimore ultimately traded him to Denver—not one of his listed teams, but not on his blacklist, either.

In the 1989 NBA draft, Danny Ferry's agent, David Falk, told the Los Angeles Clippers not to draft Ferry with the second pick—or, if they must, select and trade him to Washington, where Danny's father, Bob, was the longtime general manager. (Full disclosure: I worked with the late Bob Ferry at NBC Sports in the early '90s and he often recounted this story.)  The Clippers drafted the younger Ferry No. 2 and traded him to Cleveland—but only after Danny had played an entire season in Italy first.

And, in a much lesser known incident, it happened to me. In 2009, just days after my May 22 hiring as President of Basketball Operations for the Minnesota Timberwolves, the agent for Steph Curry told me that Steph's father, Dell, did not want his son to be drafted by Minnesota—"No offense," as I recall Jeff Austin, his agent saying to me at the Chicago draft combine.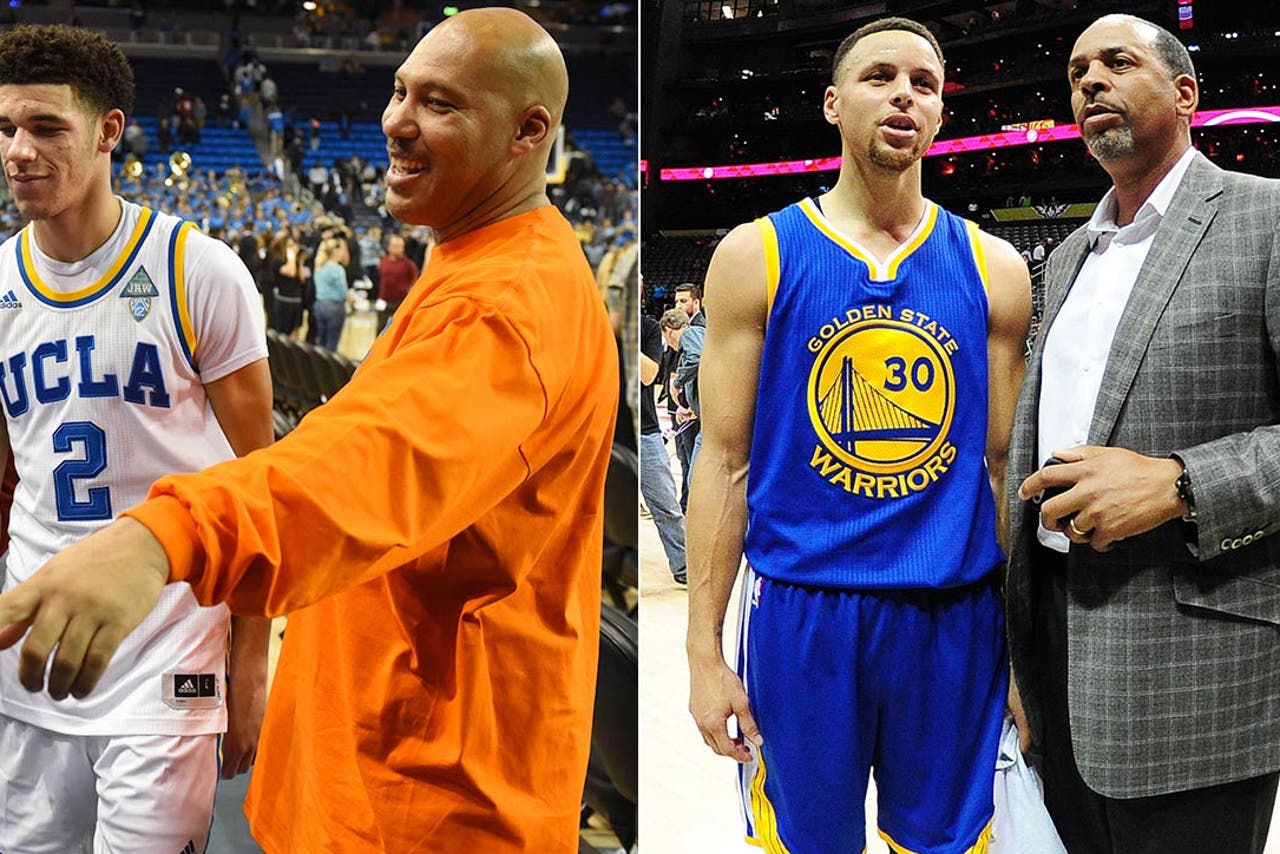 Jeff Austin, who I'd known casually, had represented Dell Curry when he was a player. He had been handed Steph due to his connection to Dell and told me this was a family request. "I really need your help on this," Jeff said, explaining why there would be no visit and perhaps even hell-to-pay. (As it turned out, this was the only time when I was with the Wolves that I ever ran into this type of draft problem.)

The back-channel message would have weighed heavily in my decision-making process under any circumstances, but especially in Minnesota. Immediately after my hire, I was spending nearly every weekday morning in the team's conference room, listening to team business partners and season-ticket holders lament over coffee and pastries. "You'll never attract free agents here," they said, practically in unison. "Players don't want to play in cold-weather places." Doomsday all around.

I figured it was probably the wrong time to tell them about the Currys.

The intensity of the fans' conviction that players would never come to Minneapolis caught me by surprise. I had worked in another small market—Indianapolis—for almost a decade and always understood there were inherent advantages to being in New York or Los Angeles. But we never felt we were incapable of competing for players.

Complicating matters was Ricky Rubio, an 18-year-old Spaniard who had a rare flair for passing and setting up scorers, and had captivated me. Two weeks before the draft, I made a trade with Washington, sending Randy Foye and Mike Miller for the No. 5 pick in the draft. This allowed us the flexibility to draft Rubio, who had a major buyout in his contract likely preventing him from coming to the NBA right away—and who many believed would never play in Minnesota and force a trade.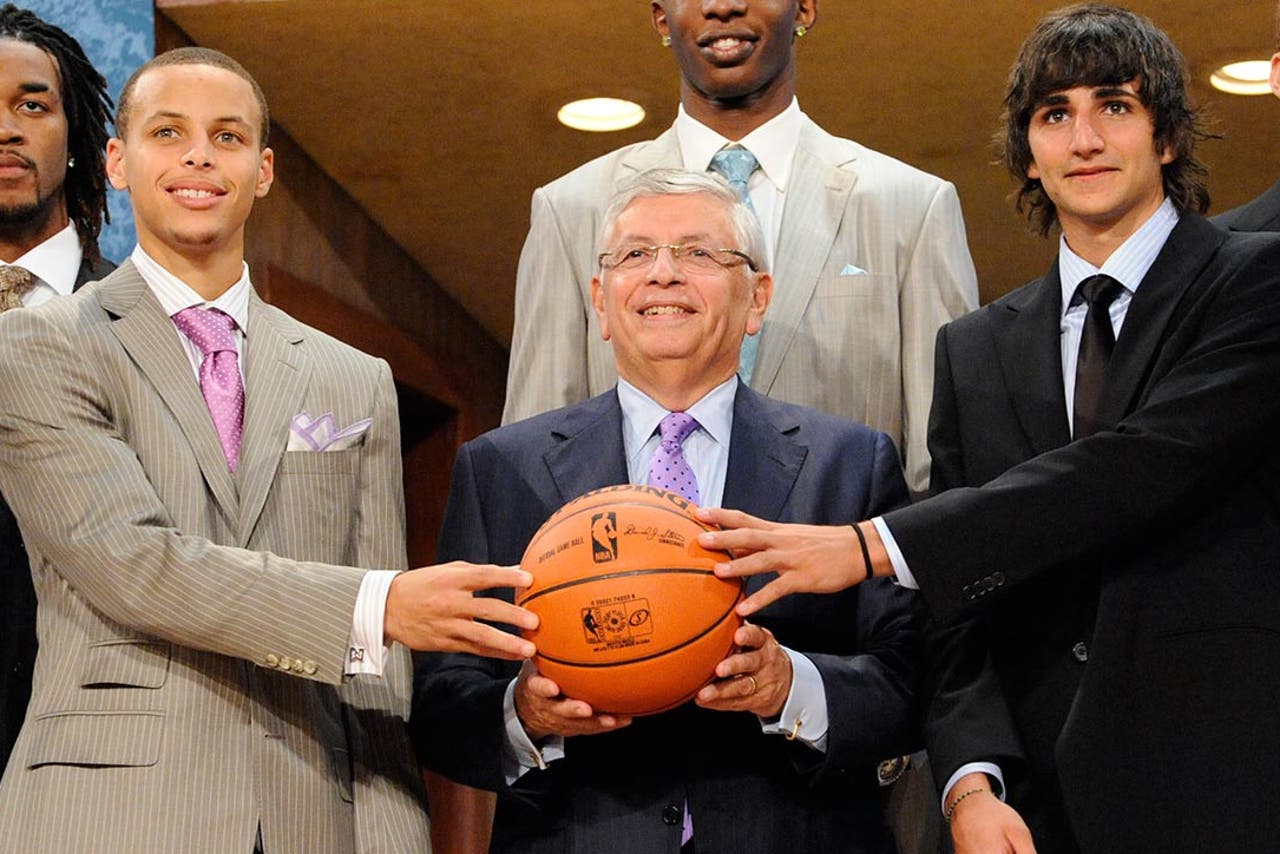 So we now had the Nos. 5 and 6 picks in the draft. Taking not one, but two players who might not want to play in Minnesota? That would have taken real cojones. We took Rubio and Jonny Flynn, a ready-to-play point guard who started 81 games for us as a rookie and then fell victim to a terrible hip injury. At the time, drafting Flynn made a lot of sense: we didn't have a single point guard on the roster and our staff had ranked him No. 1 among all point-guard prospects for not only his on-court play, but also his strong leadership qualities, a significant team need.

Flynn made his final move to the top of our charts based on his impressive visit and workout with Tyreke Evans and Brandon Jennings, among others. Curry's absence was duly noted. Rubio wasn't there, either, but I thought his passing ability and defense were extraordinary for an 18-year-old and was willing to take the risk I could ultimately recruit him to come. That was the player I wanted.

There are only two reasons to share this story now. First, Dell Curry revealed the family's demand to Minnesota last year but didn't provide any detail. Part of the story's out. And for obvious reasons, I never discussed this publicly during my time in Minnesota because it would have only perpetuated the fear among the locals about players not wanting to come there. (A fear that has been extinguished, I believe.)

Second, LaVar Ball. Much of what he's said and done during these last several weeks invites a fair amount of scrutiny if not criticism. But refusing to have Lonzo visit Boston and doing what he can to steer his son to the team he desires?

In that case, he's using an old playbook.

This article originally appeared on
---
---