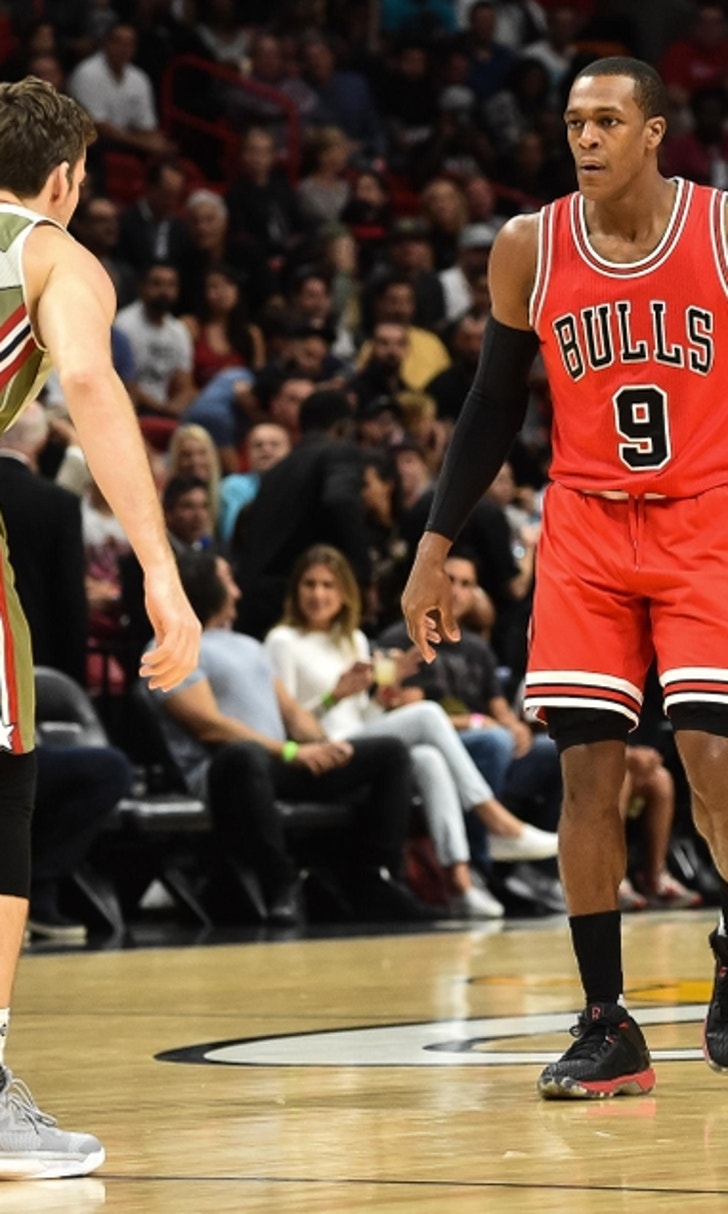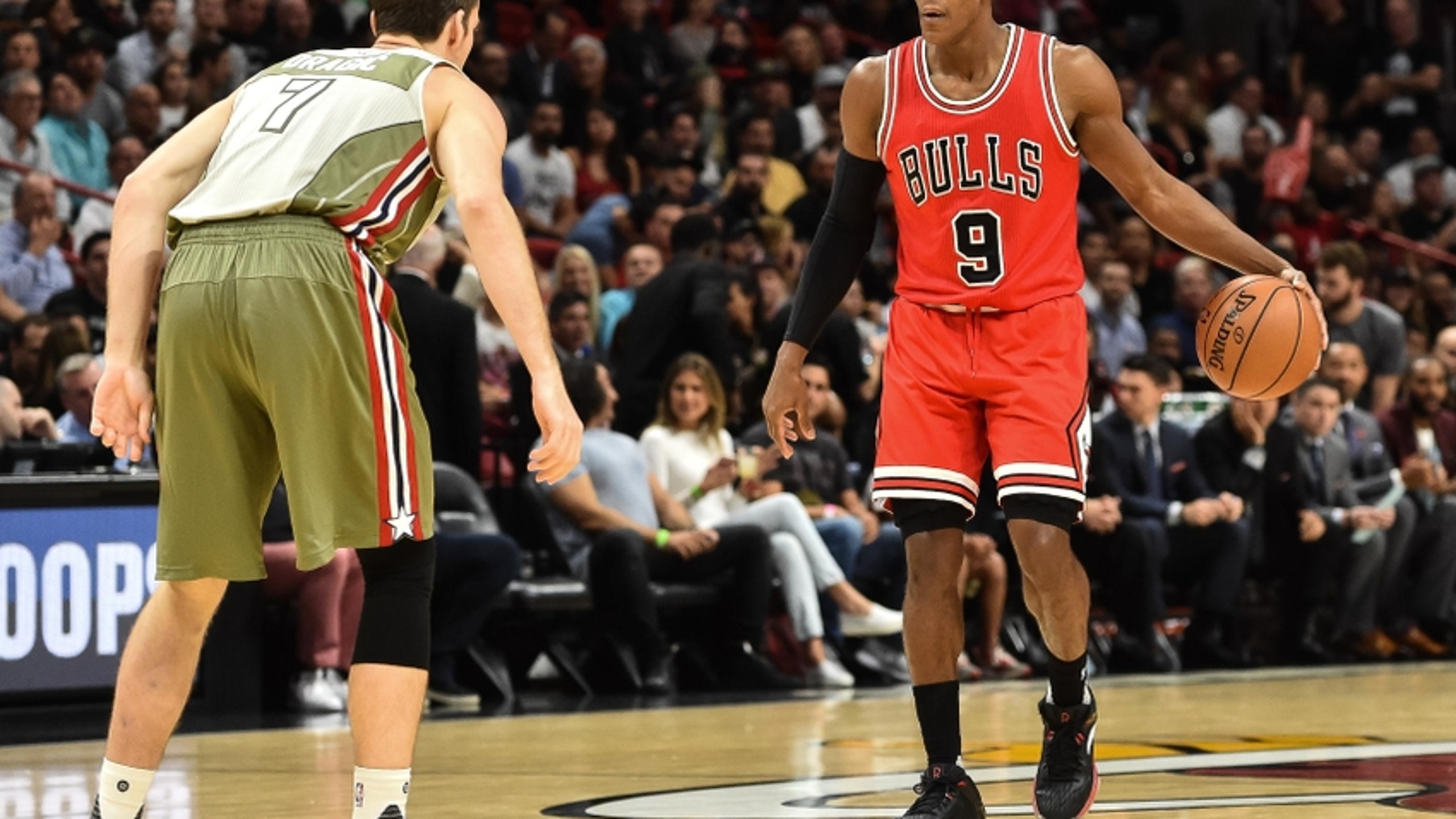 Does a Goran Dragic for Rajon Rondo deal make sense for the Heat and Bulls?
BY Fansided and Wes Goldberg/FanSided via All U Can Heat • December 27, 2016
The Miami Heat could set themselves up for the future by dealing Goran Dragic for assets to a team that needs a point guard.
Barring a miraculous turnaround, the Miami Heat aren't in position to make the playoffs, and it's teams like the Heat we start hearing trade rumors about. The Vertical's Chris Mannix reported that Goran Dragic is open to being traded, something Dragic shot down, but the idea of moving him makes sense.
Dragic, 30, is amidst his best season in Miami. His value is high right now, especially if a team looking to make a playoff push views him as the player to put them over the top. If the Heat can trade him and start the process of a true rebuild, they should be listening.
The Ringer's Kevin O'Connor recently wrote about three players who could be traded, and Dragic's name came up in connection with Chicago Bulls point guard Rajon Rondo. Here's what he wrote about Dragic's fit in Chicago:
Dragic is theoretically a good combo-guard fit in Fred Hoiberg's read-and-react offense; he's shot 39.1 percent on catch-and-shoot 3s since 2013, per SportVU, compared to 35.7 percent for Rondo. Beyond the percentages, Dragic simply demands more attention from the defense when the ball isn't in his hands.

Wade and Dragic didn't exactly mesh playing over a full season together in Miami, but it might be worth a shot. If Dragic helps short-term, then that's fantastic, but the long-term impact still matters most. The Bulls must assemble a winner before Butler hits free agency in 2019. No matter what they do now, Wade and Rondo could be long gone by then. Dragic has a relatively cheap contract that also runs through 2019 (both he and Butler have options for 2020). If a Butler-Dragic pairing shines, the Bulls would have the cap space to attempt to sign a big-time free agent in 2018.
For the Heat, a deal with the Bulls could make sense if in return they could get a young player and a pick in addition to Rondo.
Rondo isn't a good fit in Miami, but his deal makes the salaries work and is essentially an expiring one, with just $3 million of his salary next year guaranteed. For a cheap fee, the Heat could cut bait after the season. The rest of the package could include young stretch-4 type Bobby Portis or rookie shooting guard Denzel Valentine, as well as the Sacramento King's top-10 protected 2017 draft pick (the Kings are in position for the eighth seed in the West, so that pick could be conveyed this summer).
The deal would provide the Heat with a young player and an asset, while clearing Dragic's cap hit to help make a run at free agents in 2017.
More from All U Can Heat
This article originally appeared on
---
---