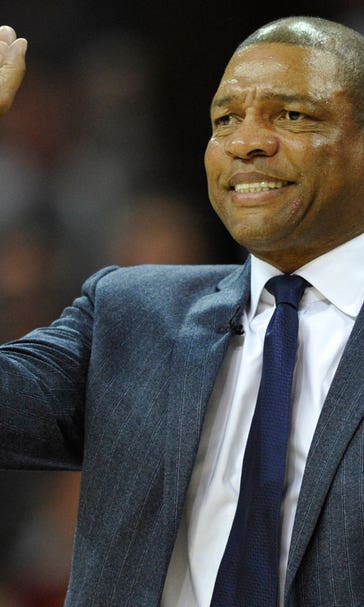 Doc Rivers on teams that dislike the Clippers: 'This is not the like business'
October 30, 2015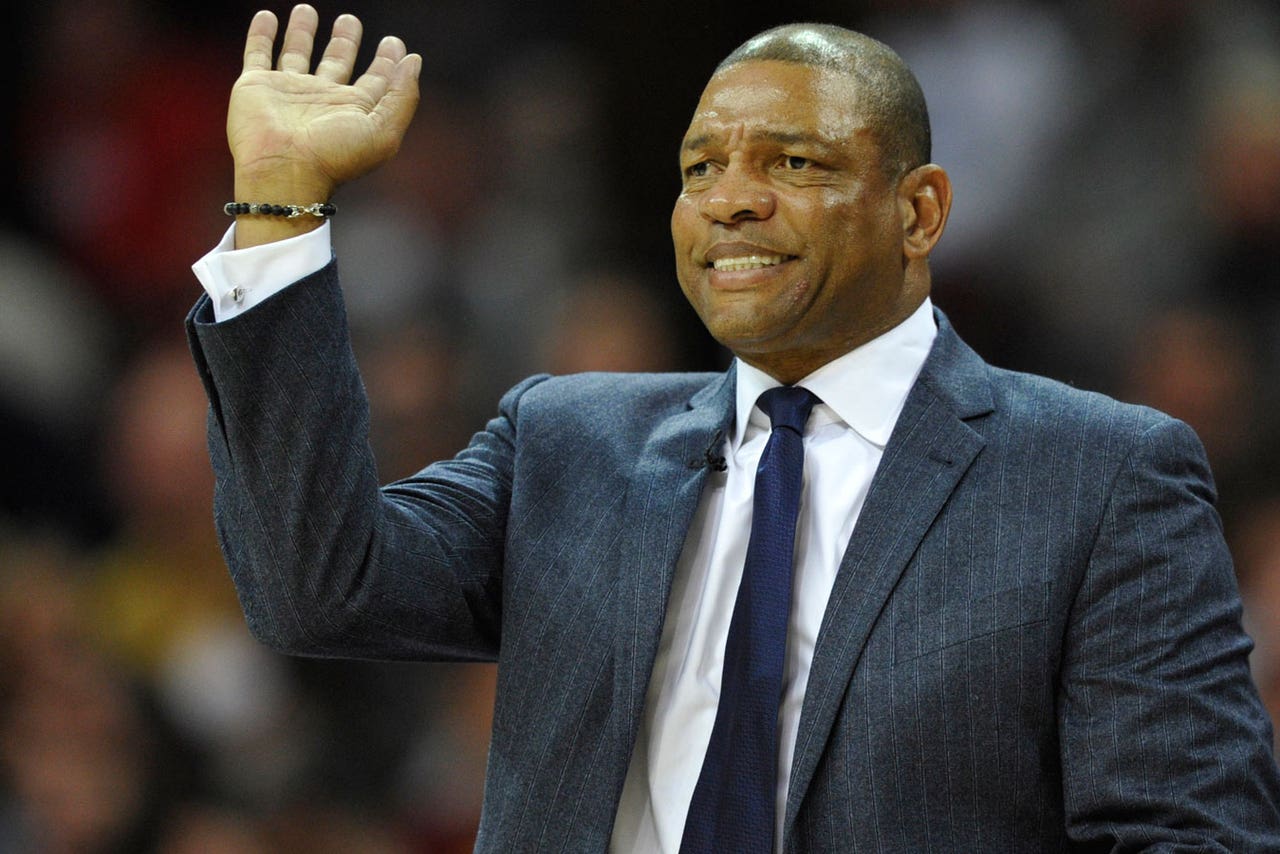 Upon hearing Sacramento Kings center DeMarcus Cousins' comments about his hatred of the Los Angeles Clippers, L.A. coach Doc Rivers said he doesn't mind if opponents dislike his team.
"The last time I checked, this is a competition, right?," Rivers said before his Clippers' 104-88 victory over the Dallas Mavericks. "Your job is to try to win the game, whether it's emotional or not. This is not the like business. It really isn't. I've always laughed at that, when someone says they don't like you, or like you, I don't care one way or another. My job is to beat you. Period."
The Clippers have built up a villainous reputation around the league, with a lot of players and teams openly speaking about their dislike for the Clippers' on-court antics and complaining to officials.
Following the Clippers' 111-104 season-opening victory over the Kings, Cousins said he despised the Clippers.
"I hate them," Cousins said. "Honestly, I do. I hate 'em."
Rivers said he has no problem with teams being more aggressive or emotional against his team — he said they do the same thing to teams like the Golden State Warriors and Cleveland Cavaliers — so long as the Clippers don't lose their composure and get too caught up trying to retaliate (something that they have been known to do).
Otherwise, Rivers actually believes emotion in a game can be a positive for his ball club.
"If it's an emotional game, it's an emotional game," Rivers said. "If it's a non-emotional game, you need to bring something to it. But there is a fine line. We've been on the wrong side of that at times, and we've been on the right side of that at times. I think the more you're together, hopefully the better you get at it. But there is a line where if you get too emotional you can't function, you can't execute."
While Rivers doesn't think the Clippers' rocky reputation hurts their standing with referees, he thinks their over-complaining can be costly at times.
"I think complaining has an effect on the officiating," Rivers said. "I don't think the villain thing has an effect on officiating at all. That's something we're going to try to be better at as a group, including the coach. We do it too much. We're trying to do a better job of it. I thought the second half of last year we got way better. ... I know it's in there, we just have to keep doing it."
Ultimately, though, Rivers got one last jab in at Cousins and any other team that the Clippers routinely beat that has a problem with them.
"Usually what it's fueled by, in my opinion, one team has beat another team and the other team wants to beat you pretty badly," Rivers said. "And it becomes bad blood. But I don't think there's anything wrong with that. I think it's good. I think it's good competition. There's nothing wrong with it as long as it doesn't go over."
---
---