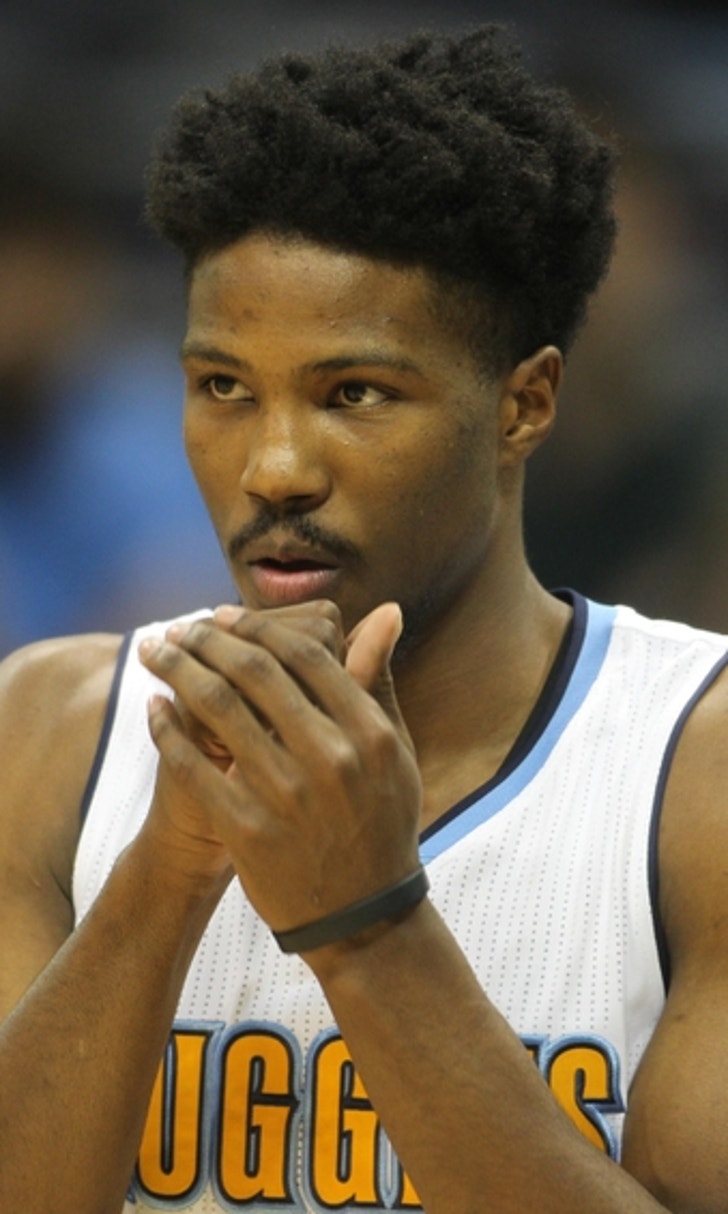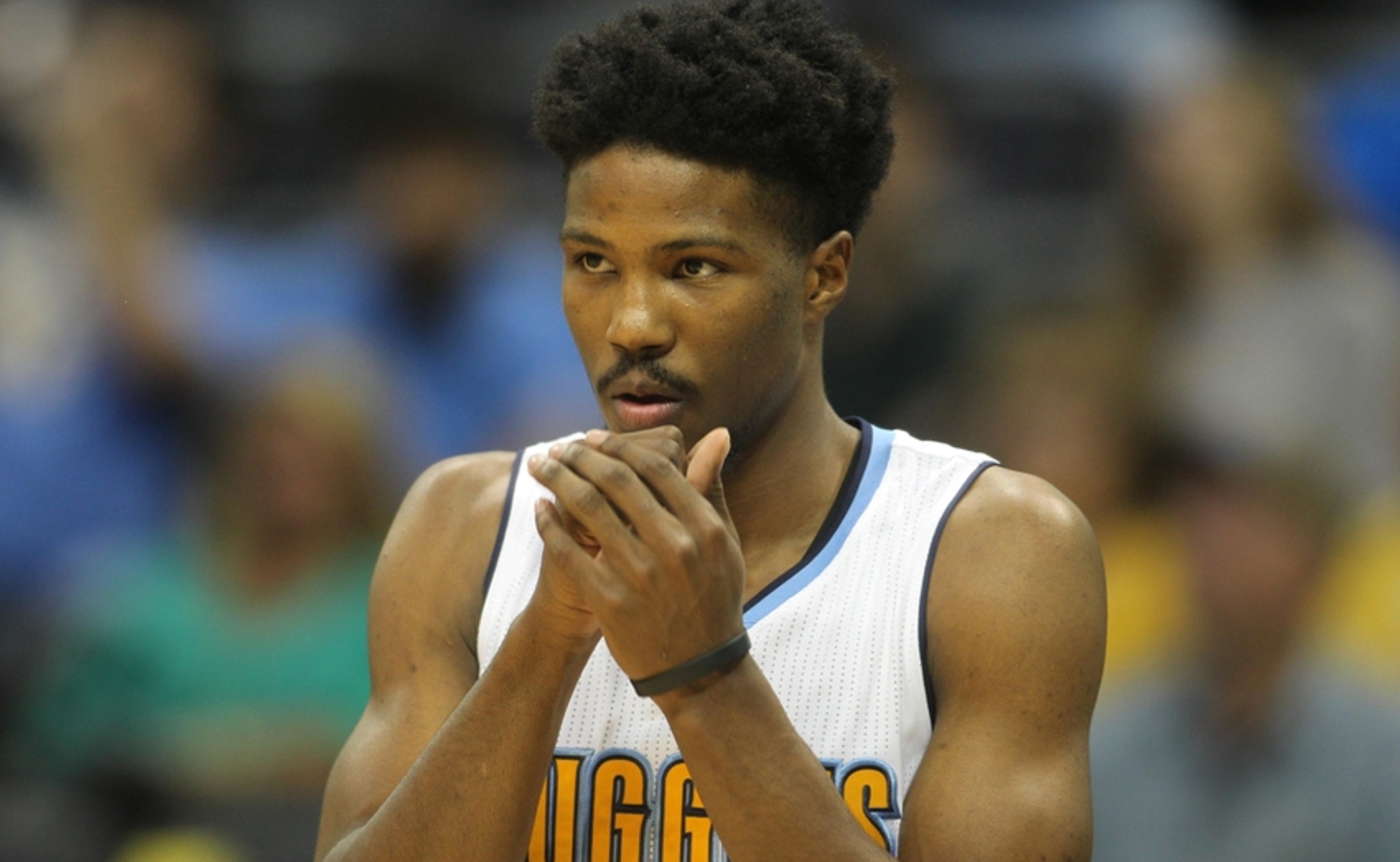 Denver Nuggets: Should Malik Beasley Get More Time?
BY foxsports • June 30, 2017
Nov 16, 2016; Denver, CO, USA; Denver Nuggets guard Malik Beasley (25) during the game against the against the Phoenix Suns at Pepsi Center. Mandatory Credit: Chris Humphreys-USA TODAY Sports
Malik Beasley is a rookie guard out of Florida State University. He was drafted by the Denver Nuggets in the 2016 NBA Draft with the 19th overall pick.
He is six-foot five, and is an athletic play-maker out of the guard position. Now that we got the basic information out-of-the-way, a question has to be asked: "Has Beasley been underplayed in the early stages of this season?"
His rookie teammate, Jamal Murray, has seen the floor a lot early on and is finally becoming more comfortable with his play. Beasley should be getting more minutes and experience along with Murray, whether it be in the shooting guard or even small forward position.
Want your voice heard? Join the Nugg Love team!
Beasley averages only 6.1 minutes per game compared to fellow rookie teammate Jamal Murray that is minimal. Murray receives 22.1 minutes per game and even Juancho Hernangomez's 12.5 more than doubles Beasley. With that said, it may be time to allow Beasley to unleash his NBA potential, but why?
Why should he get more minutes? Well, a couple of can reasons play into this.
Nov 12, 2016; Denver, CO, USA; Denver Nuggets guard Malik Beasley (25) reacts from the bench during the second half against the Detroit Pistons at Pepsi Center. The Pistons won 106-95. Mandatory Credit: Chris Humphreys-USA TODAY Sports
Injuries.
The Nuggets seem to have caught a bit of the injury bug in the early stages, losing multiple guards and forwards. Just a name a few examples, Gary Harris has a right foot injury, Danilo Gallinari has right thigh soreness, and Will Barton has an ankle injury.
There are two key shooting guards out of the line-up, which should bring in more minutes for the now 20-year-old. (His birthday was on November 26th, Happy Belated Birthday). With Murray playing well as of late, and with these injuries piling up, Murray could move into the starting line-up with Beasley playing the back-up position.
The Nuggets could even find a way to get Malik some time at the small-forward position as well. Standing at 6-5, he would be a bit undersized, but I love the idea of a young trio of Murray, Beasley, and Emmanuel Mudiay on the court.
Beasley could be a back-up player for both positions, as Wilson Chandler has been one of the main leaders of the team so far.
Nov 23, 2016; Salt Lake City, UT, USA; Utah Jazz forward Gordon Hayward (20) drives to the hoop against Denver Nuggets guard Malik Beasley (25) in the fourth quarter at Vivint Smart Home Arena. The Utah Jazz defeated the Denver Nuggets 108-83. Mandatory Credit: Jeff Swinger-USA TODAY Sports
Line-up Changes.
I've said it before and I'll say it again. I love the idea of Jamal Murray making the move to point guard and Beasley taking his place.
More from Nugg Love
With a fully healthy roster, there are way too many shooting guards available, with Gary Harris, Will Barton, Jamal Murray, and Beasley. On the other side of things, there are really only two point guards in Emmanuel Mudiay and Jameer Nelson. Murray has the better play style to fit the point guard position than Beasley, not to mention that Murray has a better body style as well.
I like Malik Beasley and his play-style a lot, and he could be a valuable asset to the team. A good example of what he can do is shown in a game earlier this season against the Golden State Warriors. The Nuggets were being blown out by the Warriors, and Beasley's number was called in "garbage time."
He only played 15 minutes in that game, but he was the team's second leading scorer. He dropped 12 points on 5-10 shooting. He came off of the bench hot, as in a stretch of 12 Nuggets points, he had 10 of them.
I like the potential that he holds, and Malik Beasley should see his number called more times than he does.
This article originally appeared on
---
---