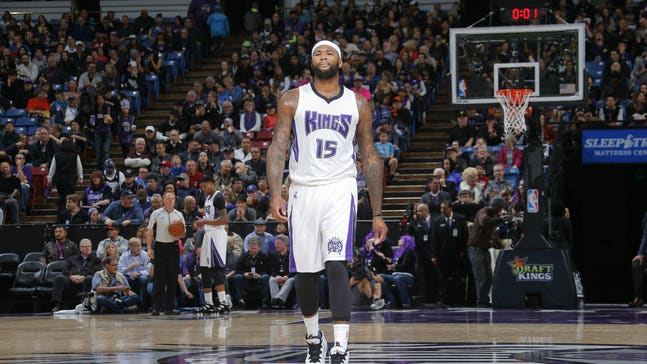 DeMarcus Cousins wrecks Gordon Hayward's ankles with nasty crossover
Updated
Mar. 4, 2020 10:33 p.m. ET

DeMarcus Cousins is 6-foot-11. 
This is silly. 
No man that close to seven feet tall should be able to yank the power cord out of a defender's back like that. 
Add him mixing Gordon Hayward to the time he froze DeAndre Jordan with a jab to knock down his FOURTH 3-pointer of the night, and I'd say that DeMarcus Cousins' evolution into the first-ever 6'11" NBA point guard is nearly complete. 
---
---