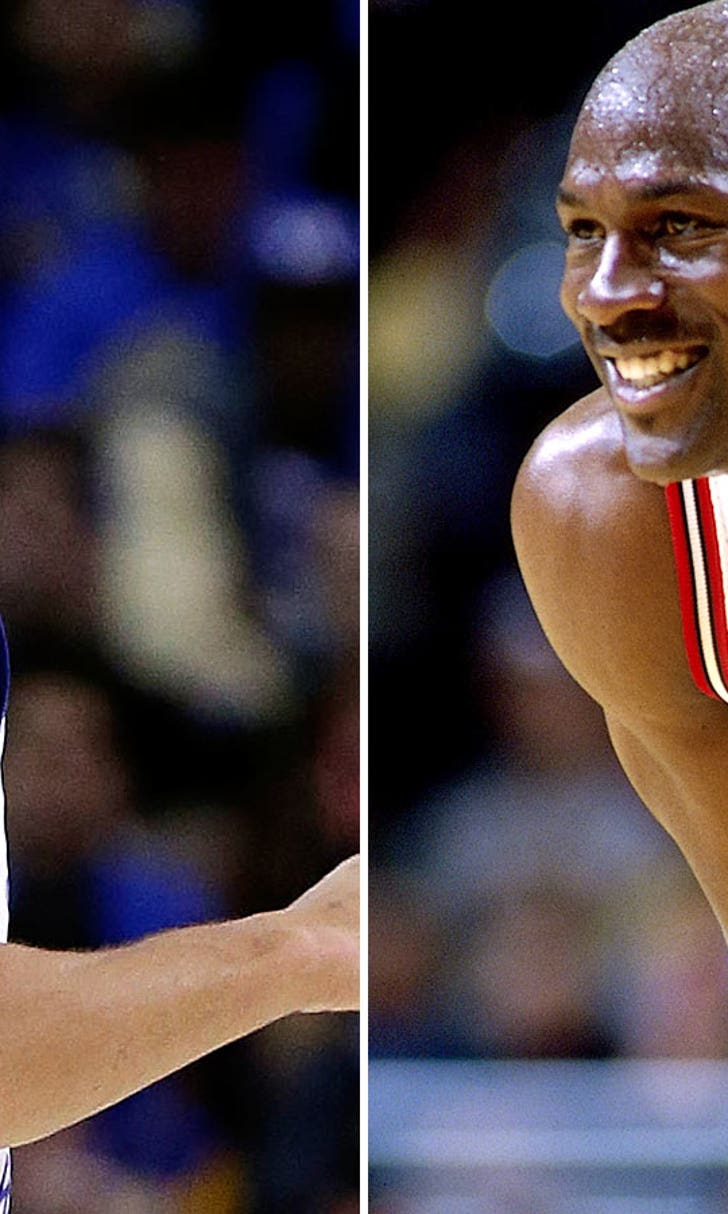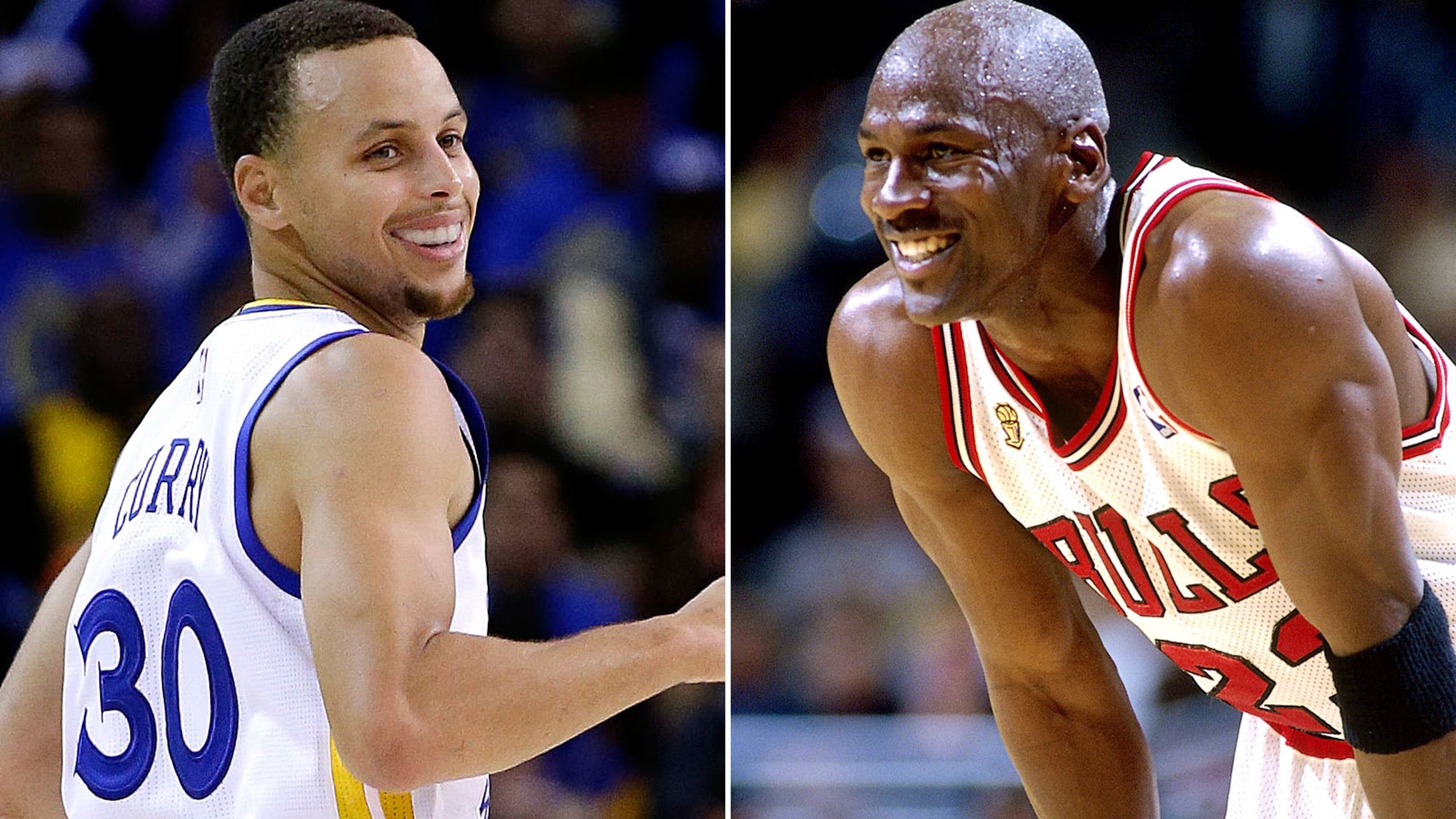 Curry: Warriors will chase Jordan's Bulls if record is within reach
BY Brett Pollakoff • February 1, 2016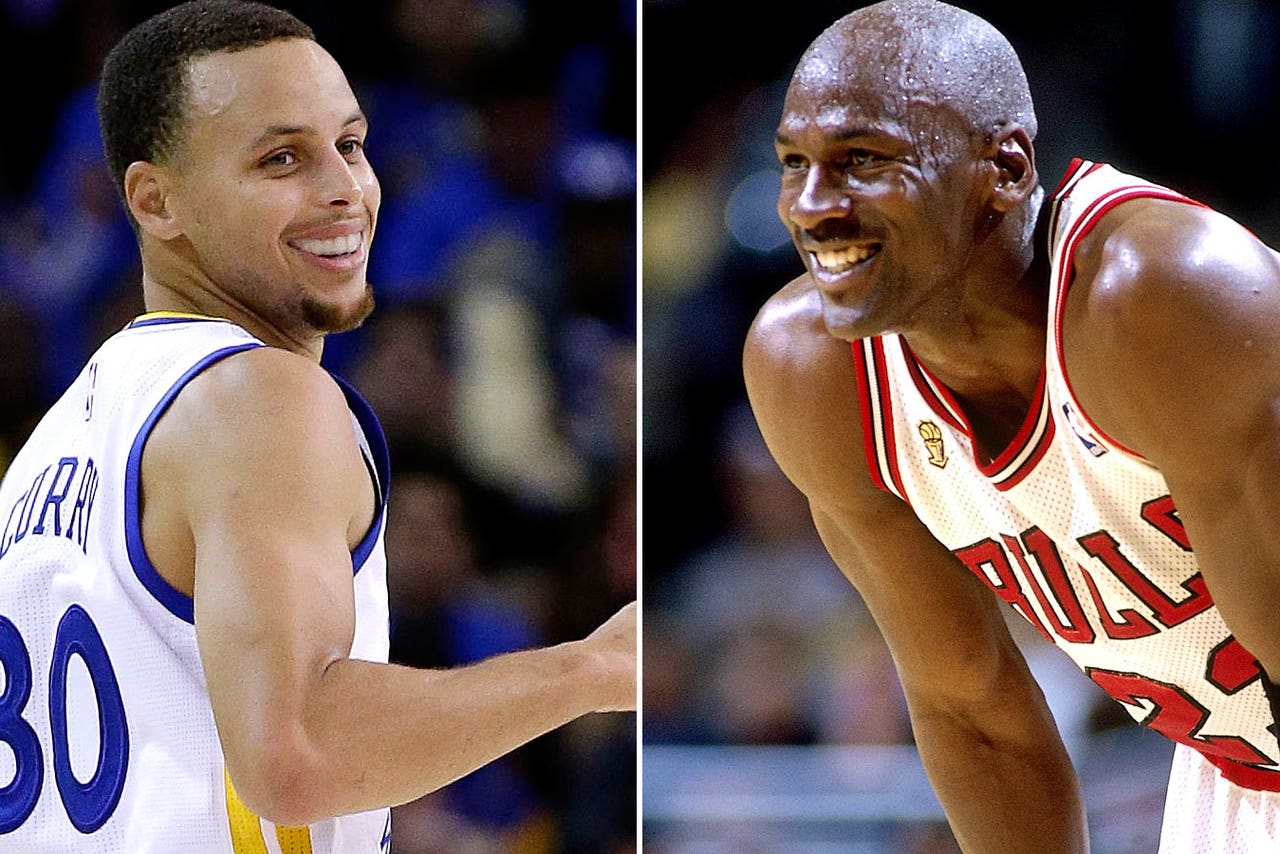 Once the Warriors opened the season by winning their first 24 games in a row, it was immediately worth wondering whether they had a shot at chasing down the 1996 Chicago Bulls and their 72-10 record for most wins by an NBA team during the regular season.
But while they're acutely aware of where they stand, the players and coaches only talk about the record when it's brought up by others.
"We talk about it because we're asked about it, mostly," Stephen Curry said, in an exclusive one-on-one interview with FOX Sports. "We're not afraid to address it and understand the opportunity we have, obviously with the 24-0 start. We're on pace for it, or actually I think we're one game ahead of that pace. 
"So we know where we are, but it's really hard to fast-forward to April and really kind of get your mind to where, we're 28 games from tying the record. It just makes it sink in how hard and how special that accomplishment was for the Bulls." 
Now that Golden State is 44-4 on the season after Sunday night's win over the Knicks, the team needs to go 28-6 the rest of the way to tie the all-time record -- which seems like a very real possibility given the way the Warriors have torched almost every team in their path throughout the first half of the season.
But things can get tricky as the playoffs approach. If the Warriors should lock up the No. 1 overall seed with games remaining to be played, for example, there will be a temptation to rest guys to get ready for the critical run through the postseason. 
Curry, however, promises that his team will go after that elusive record if it appears to be within its grasp.
"We're obviously worried about what happens in the playoffs, and being healthy and full-strength playing our best come April 16 or whenever our last game is," Curry told FOX Sports. "But if we have an opportunity to go for it, we'll go for it. Because how many chances are you going to get to be a team that passes that record, and obviously everybody's still talking about the 95-96 Bulls — one, because of their record, and two, because they finished it off with a championship. 
"We want to be able to do both, too."
---
---