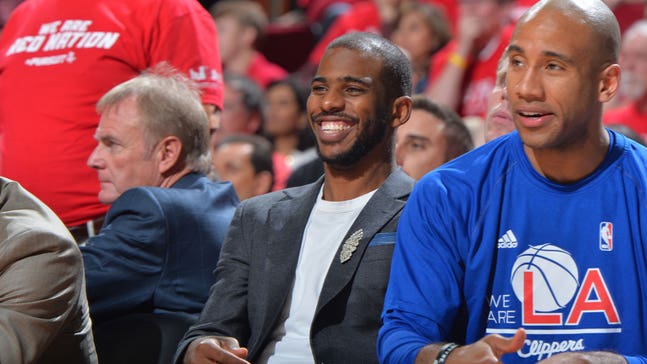 Chris Paul works out on court; Game 3 status still unknown
Published
May. 7, 2015 5:46 p.m. ET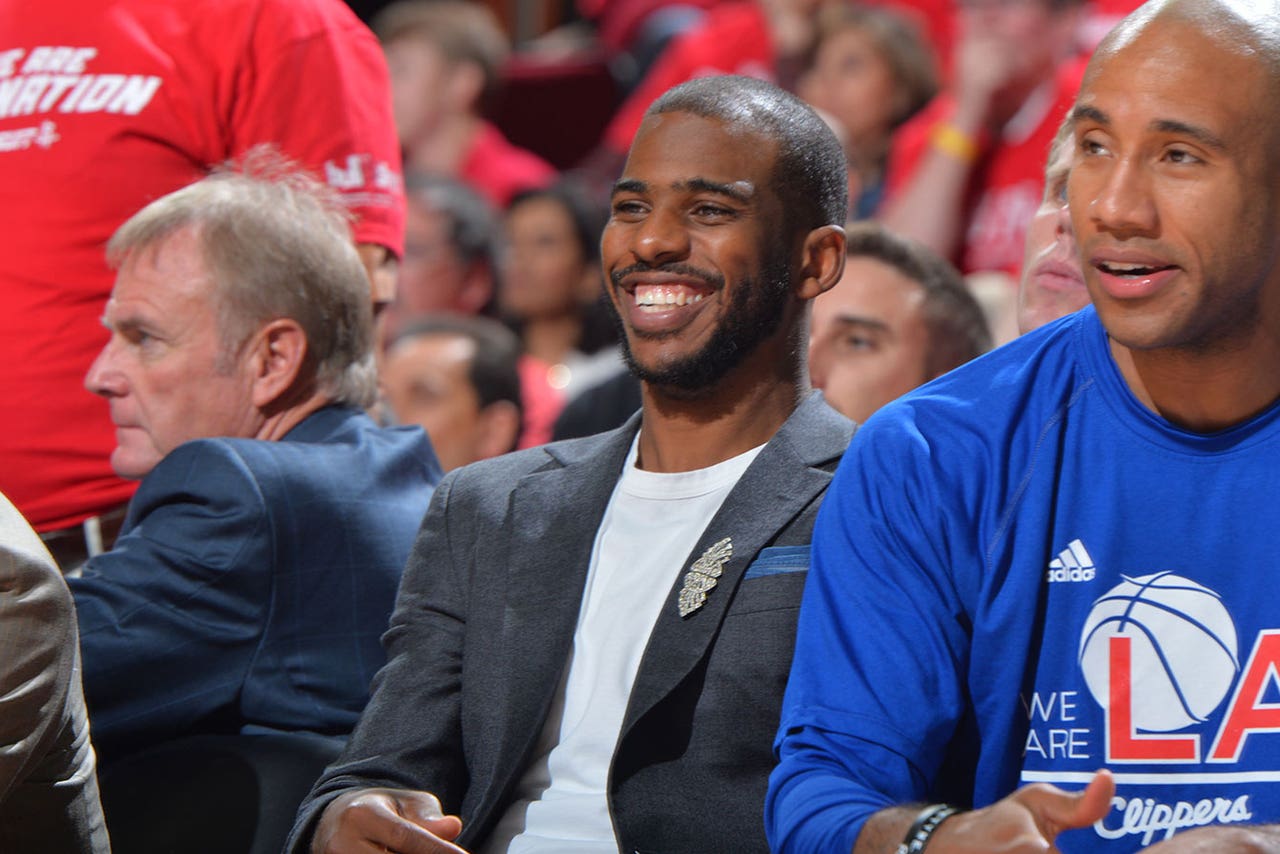 LOS ANGELES -- Chris Paul worked out on the court Thursday, a positive sign in his struggle to overcome a strained left hamstring, though it's not known whether he can play for the Los Angeles Clippers in Game 3 against the Houston Rockets.
Coach Doc Rivers said on a teleconference that "everything is going well" with the All-Star guard, but his status is unknown going into Friday night, when the series resumes at Staples Center. The teams are tied 1-1 after a split in Houston.
Paul has gone from doing nothing to working out in a pool a day earlier to getting on the court.
"Those are the right steps," Rivers said. "My guess is it's going to come down to the eye and feel test. With hamstrings, there really is no gauge."
Paul, who turned 30 on Wednesday, sat out the first two games of the best-of-seven Western Conference semifinals. He has sat on the bench and been a coach-cheerleader for his teammates.
"He has a better connection with the players on the floor than I do," Rivers said. "He is a talkative guy, but he's also an astute basketball guy."
Paul got hurt helping the Clippers hold off the defending NBA champion San Antonio Spurs in Game 7 last weekend. He has missed back-to-back games for the first time since February 2014 after playing in all 82 regular-season games for the first time in his career.
The Clippers aren't getting any extra rest in the playoffs so far.
The West's other two teams, Golden State and Memphis, have two days off between Games 2 and 3. In the East, Washington and Atlanta have three days off between Games 2 and 3.
The Clippers won't get two days off unless their series goes to a seventh game, precious time that would benefit Paul now.
"Clearly I wasn't happy about it," Rivers said. "We voiced our displeasure but it doesn't do anything. We went through a seven-game series and now we're in this and no rest. I'm sure it's TV-generated. Sometimes it may be arena availability. You just deal with it."
---
---