National Basketball Association
National Basketball Association
Celtics-Lakers Preview
Updated
Mar. 4, 2020 9:45 p.m. ET

A few days after a brief video not intended for public consumption brought turmoil upon the Lakers, the Celtics spent 2 1/2 hours working on something that figures to have a far longer shelf life on the Internet.
Boston's disruption of the defending champions' run at history won't mean nearly as much if it can't follow with a win Sunday night at Staples Center, where Los Angeles will try to continue putting aside its Snapchat snafu in Kobe Bryant's final game in a rivalry that long precedes social media.
D'Angelo Russell and Nick Young spoke prior to Wednesday night's game against Miami after Russell's video exchange with Young - featuring the veteran speaking to the rookie about cheating on rapper fiancee Iggy Azalea - became public on Snapchat and sent a shockwave through the locker room.
A 102-100 overtime win over the Heat was a mere afterthought, lost in hypotheticals of how the video was leaked and how the Lakers (16-59) would be able to co-exist with the 20-year-old point guard moving forward.
"It's the elephant in the room, especially when those two guys come in the locker room," said Jordan Clarkson, a good friend of both players. "I don't know what they're doing to handle it out between them, but D'Angelo handled it the right way. He apologized. ... It was crazy, but it's LA. It's Nick and D'Angelo."
That story occupied the league's attention for a good portion of the week before the Celtics (44-32) brought it back to basketball on Friday night.
Facing what seemed like an inevitable 1-3 start to this five-game trip, Boston did the unthinkable at Oracle Arena, ending Golden State's NBA-record 54-game home winning streak and threatening the champs' pursuit of 72 victories with a 109-106 stunner.
"It's a big win for us, especially coming after two losses on this road trip," Amir Johnson said after Boston survived 20 Warriors 3s by forcing 22 turnovers. "Now we've gotta go finish one in LA."
Five of the first seven teams to beat Golden State lost their next game, but the Celtics don't seem like a team that will get too high on themselves - particularly since they're one of four teams fighting for the last two home-court advantage spots in the Eastern Conference.
There definitely won't be a hangover if they listen to their coach.
"The beautiful thing about staying with the process is that it never changes," Brad Stevens said. "Tomorrow is tomorrow."
There aren't many more of those in Bryant's basketball life as he'll only suit up two more times at Staples Center following Sunday's game.
He appears to be limping to the finish line after going 1 for 11 from the floor and finishing as a minus-43 in Monday's 123-75 loss at Utah before playing just 8:44 - and missing six of seven shots - against the Heat and exiting for good in the first quarter to get treatment on his knees and shoulder.
Byron Scott expects Bryant to play Sunday against the team he twice faced in the Finals.
"If he plays, he wants to play," Scott said. "He loves that competition. He loves competing at the highest level. The last game of playing eight, nine minutes didn't sit well with him, but what else can he do when he can't play?"
Bryant played a big role in the Lakers' surprising 112-104 win in Boston on Dec. 30. He finished just 5 of 18 from the field but scored nine of his 15 points in the fourth quarter, including a key 3-pointer with 1:39 left.
Russell had 16 points off the bench. Isaiah Thomas led the Celtics with 24 and Evan Turner had 20.
Boston rested Jae Crowder on Friday after he returned from an eight-game absence the night before, but Crowder should play Sunday.
---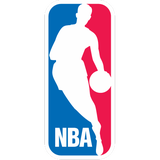 Get more from National Basketball Association
Follow your favorites to get information about games, news and more
---