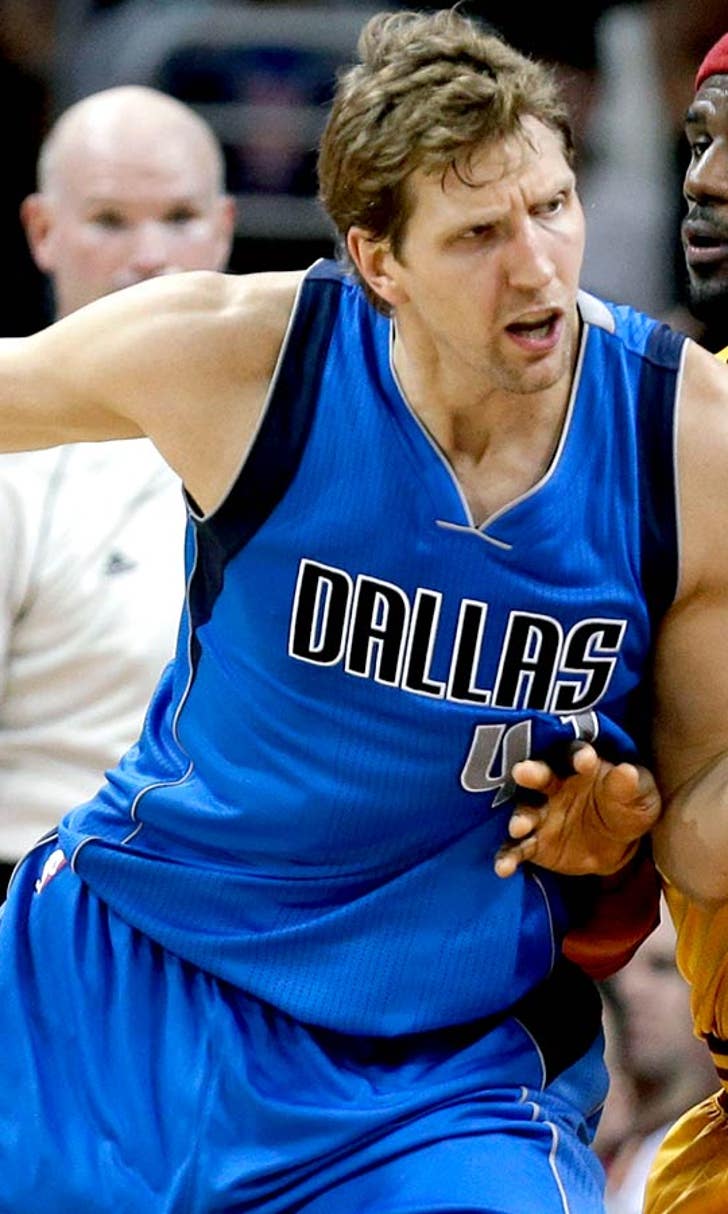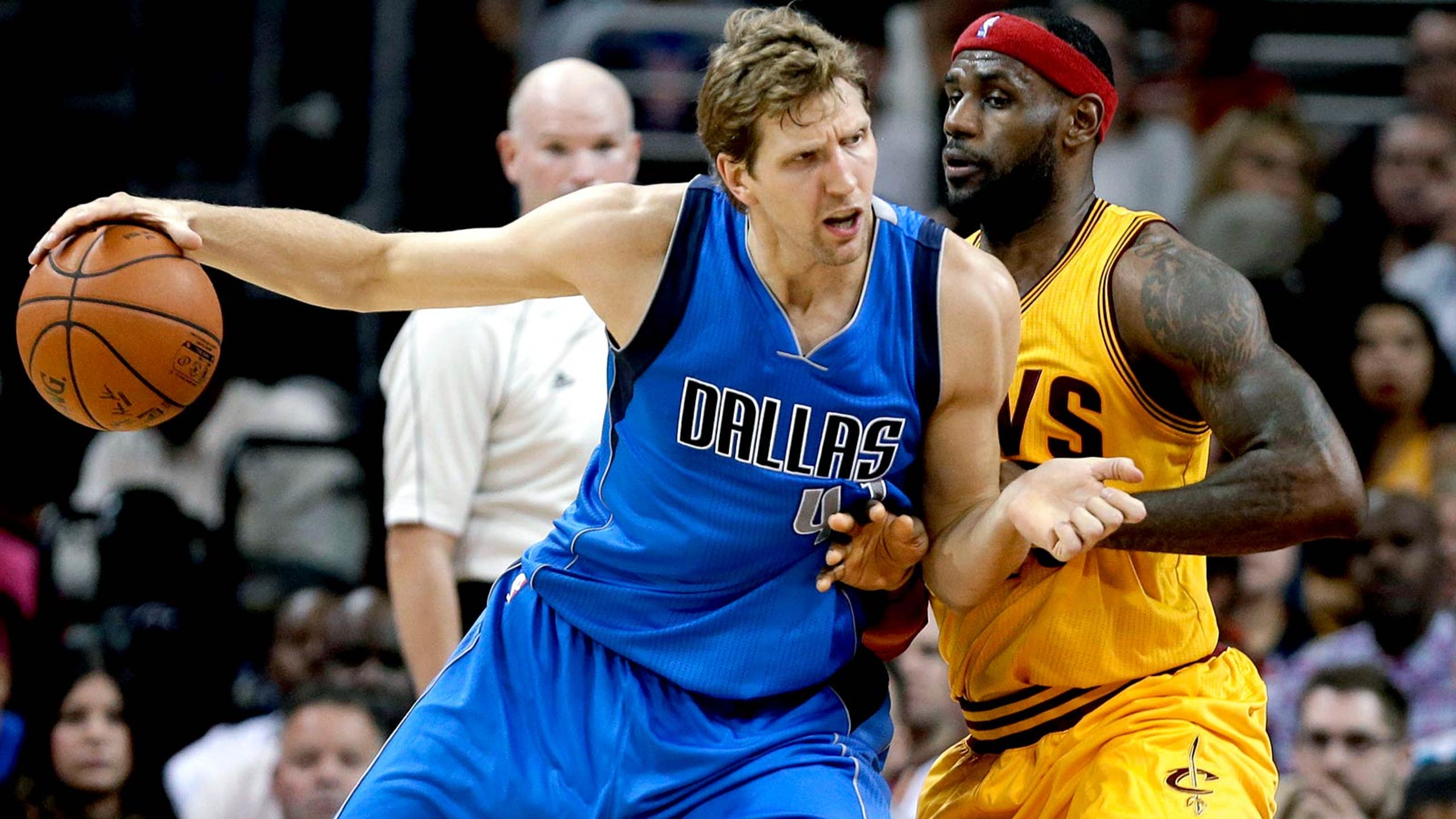 Cavaliers-Mavericks Preview
BY foxsports • January 11, 2016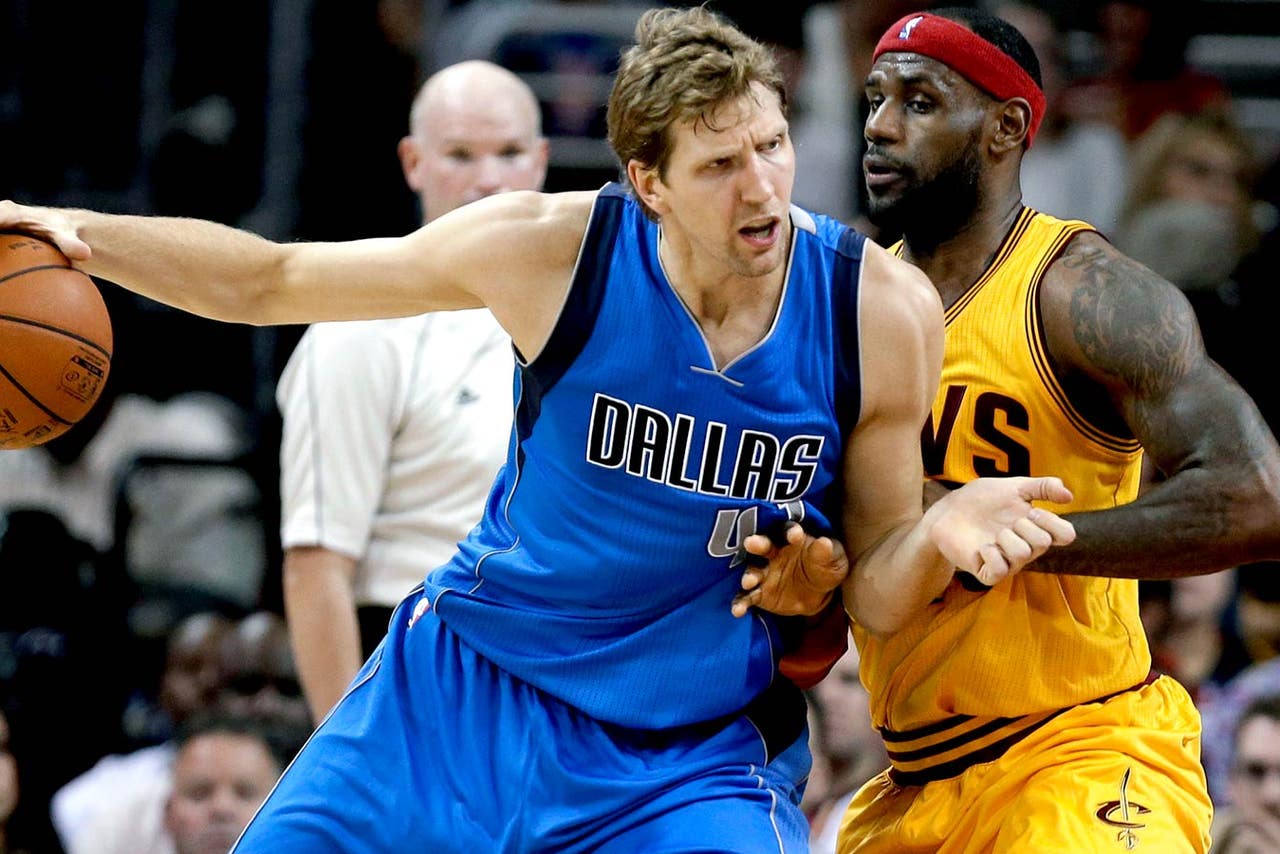 LeBron James and Dirk Nowitzki have each lived up to their star status of late, but the next matchup between their teams figures to keep just one trend climbing.
While James seeks to continue his regular-season success against the Mavericks, Nowitzki hopes to end his struggles versus the Cleveland Cavaliers when they meet in Dallas on Tuesday night.
James matched a season high with 37 points to lead Cleveland (26-9) past NBA-worst Philadelphia 95-85 on Sunday. He shot 15 of 22 and added nine assists with seven rebounds as the Cavaliers won their seventh straight and 13th in 15 games.
After shooting 38.0 percent while scoring 18.8 per game in four late-December contests, James has averaged 27.8 and shot 57.8 percent in his last six. The Cavs went 2-2 through their MVP forward's slump but are 6-0 since, including three wins to open a season-high six-game trip.
"They look at me as the leader of this team and I've got to be that way all year round," he said. "They needed me a lot (Sunday night) and I was able to come through."
No other Cavaliers player scored more than 15 against the 76ers. Kyrie Irving has shown glimpses of his top form since returning from knee surgery in mid-December, but he made just 3 of 15 shots for eight points in 31 minutes.
James has dominated Dallas (22-16) outside of a six-game loss in the 2011 NBA Finals while with Miami. He has averaged 35.0 points, 8.5 rebounds and 6.8 assists in his last four against the Mavs and has scored 30 or more in nine of 23 regular-season meetings.
Conversely, the Cavs are the only team in the league Nowitzki averages fewer than 20 points against. The 18-year veteran has scored 19.7 per game in 28 regular-season matchups while shooting 43.4 percent - lower than versus any other opponent. Nowitzki has averaged 16.2 points while shooting 44.0 percent in his last five against Cleveland.
He's found a groove of late during an up-and-down season, helping Dallas win three of four. After playing a season-high 43 minutes a day earlier, Nowitzki was rested in Wednesday's 100-91 win at New Orleans. He returned by averaging 24.5 points and 8.0 rebounds between Friday's 96-95 loss at Milwaukee and Sunday's 93-87 win at Minnesota.
The 37-year-old scored 29 points, converted a late three-point play and grabbed a loose ball in the closing seconds against the Timberwolves. He's also made 12 of 29 from 3-point range over his last four games.
"Classic Dirk," point guard Deron Williams said. "Hitting shots from everywhere, making big shots, big plays. That's why he's one of the greatest."
Nowitzki averaged 12.0 points on 29.5 percent shooting in the three games prior to his recent surge, including a season-low seven in a Dec. 28 win over Milwaukee on 3-of-15 shooting - tied for his 15th lowest shooting percentage in 1,286 career games in which he's played at least 10 minutes.
The Mavericks have won eight of the last 10 in this series, but Cleveland took the most recent 127-94 on March 10 in Dallas. While James finished with 27 points, eight assists and seven rebounds, Nowitzki made just 3 of 10 shots for 13 points.
---
---