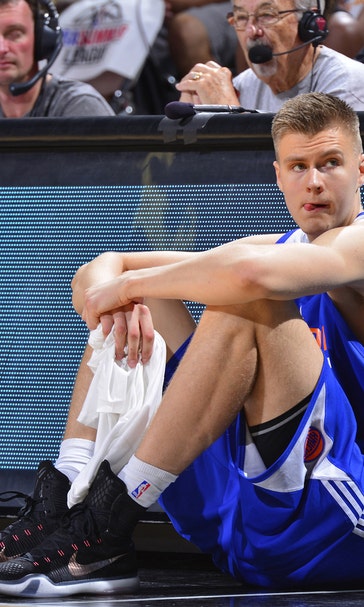 Carmelo on Kristaps Porzingis' debut: 'You couldn't ask for more than that'
October 29, 2015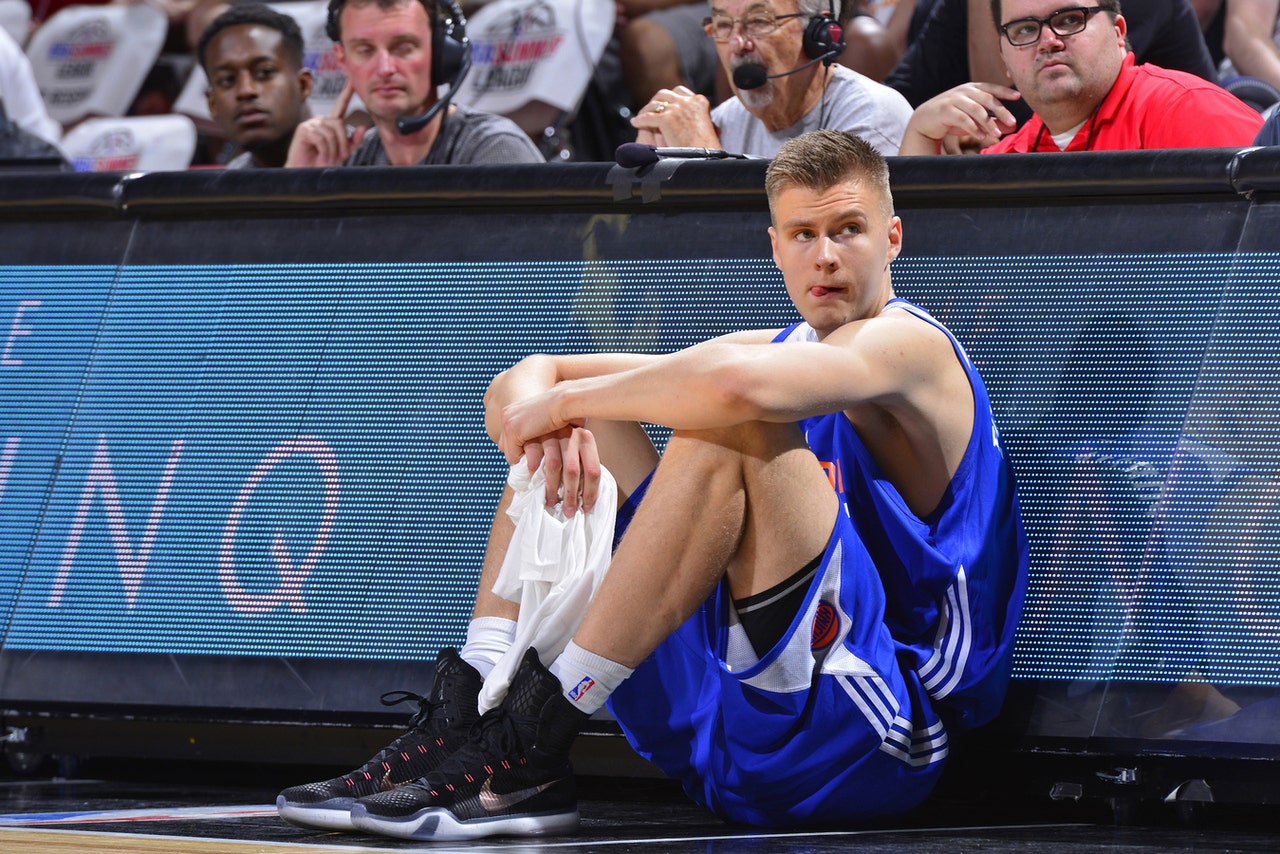 Kristaps Porzingis comes into New York with more pressure on him than has been on any Knicks rookie in years. Still, he seems to be handling it right, saying all the right things, draining the occasional preseason three and working his way into the starting lineup, even though he's supposed to be a project who is far from NBA-ready.
With the Knicks' first game of the season came KP's first career game, and though he let down a bit in the first half, he finished with a solid line: 16 points and five boards. One guy who was pleased with the debut was none other than Carmelo Anthony.
Here's an excerpt from Ian Begley's gamer over at ESPN:
Not a bad review. And Melo's right. The Zinger (we're still calling him that, yes) may have only gone 3-for-11 from the field, but he got to the line a bunch and ended up dropping 16 on just 11 shots.
Fellow rookie Jerian Grant finished with 10 points, five assists and three steals.
The Knicks, meanwhile, won by 25. Good news all around for Knicks fans.
A group of Latvians from Milwaukee gathered outside of the New York Knicks' locker room to greet Porzingis about an hour after the final buzzer.

They said they were Bucks fans, but their attire suggested otherwise.

The Latvian crew was decked out in Porzingis' No. 6 Knicks jersey.

"We admit we were rooting for Porzingis, too," one said.

They weren't the only Porzingis converts on Wednesday.

The rookie gave Knicks fans all over reason to hope with a 16-point, five-rebound debut in New York's 25-point win.

"You couldn't ask for more than that," Carmelo Anthony said.
---
---