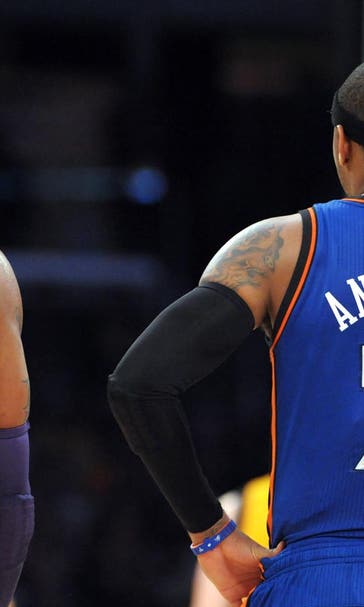 Carmelo Anthony opens up about how much Kobe Bryant means to him
March 13, 2016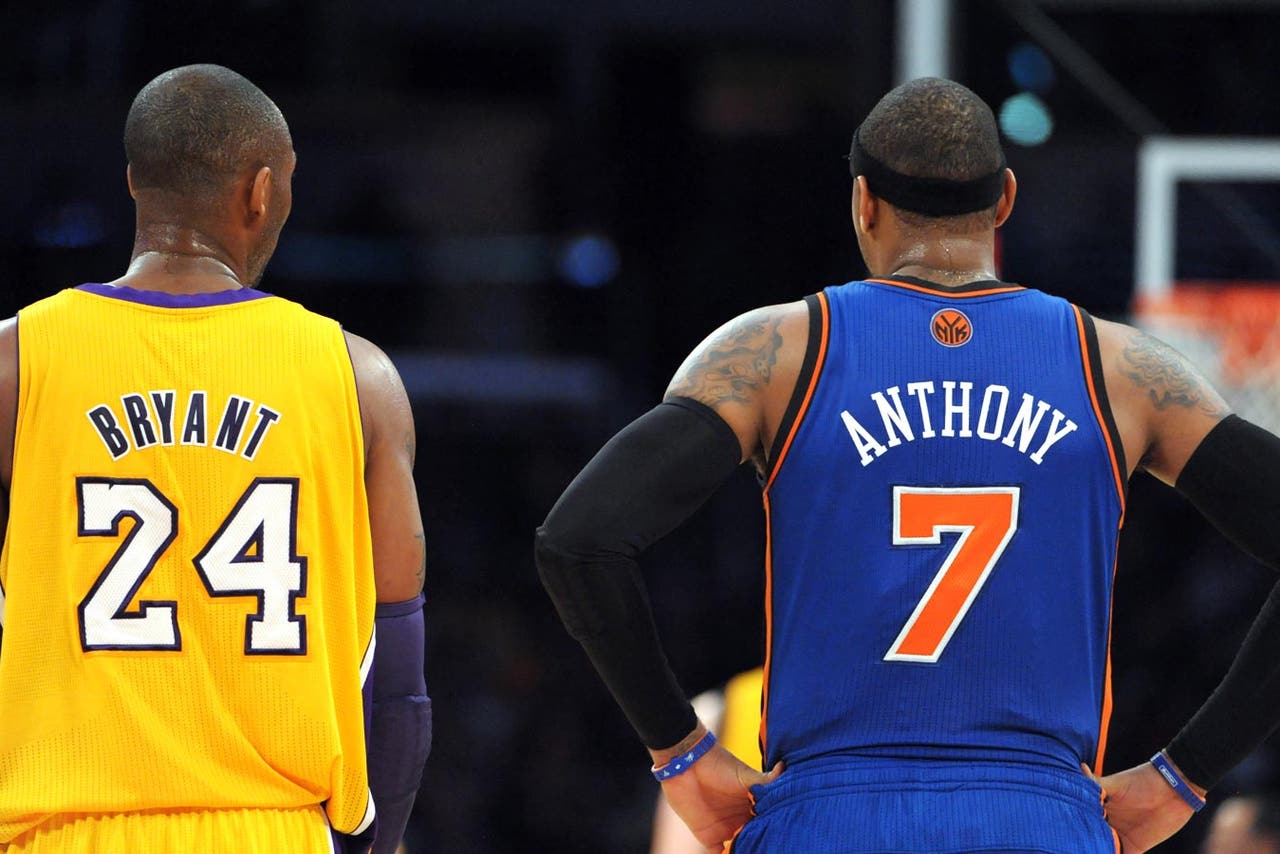 The reality that Kobe Bryant will soon be done in the NBA is starting to hit us pretty hard. The Lakers have just 16 games remaining this season, including Bryant's final matchup with Carmelo Anthony and the New York Knicks on Sunday at Staples Center.
Before he inevitably has to defend Kobe trying to score over him in the post a few more times, Anthony shared how much Bryant's mentorship has meant at the game's highest level (via ESPN.com):
"I think everybody at this level, at our level, needs somebody that we can talk to, needs somebody that we can relate to, needs somebody who tells you straight up, tells you how it is, whether your right or wrong, we all need that," Anthony said. "We all need those people."
Bryant holds a 16-12 advantage in the 28 games between the two headed into Sunday; he's also averaged 27.2 points, 5.0 rebounds, and 5.4 assists per game to Melo's 23.4, 6.1 and 3.3.
Of course, they never did get to face off in the NBA Finals. You can't blame Kobe for that one, though.
And with the Knicks running the triangle offense with which Bryant is so familiar, Kobe joked that he'll be able to give Melo some pointers one last time on Sunday (via New York Post):
"Obviously I know what they're going to be running. I'll probably help Carmelo out, tell him where to go in certain spots on the floor."
Sunday's game takes place in Los Angeles, but that's not going to stop us from celebrating Bryant's best moments at Madison Square Garden just for the fun of it -- including his first NBA All-Star bucket and an amazing dunking display in that same game.
---
---