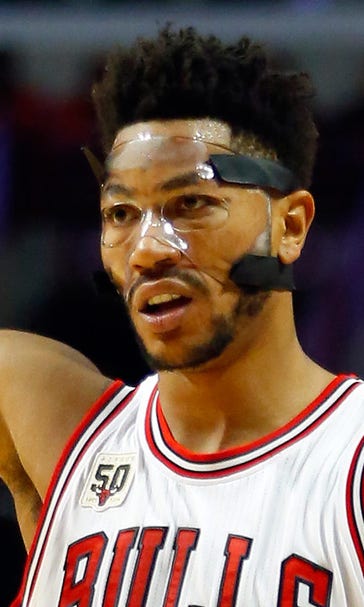 Bulls' Derrick Rose: No point in shooting if I can't see
November 3, 2015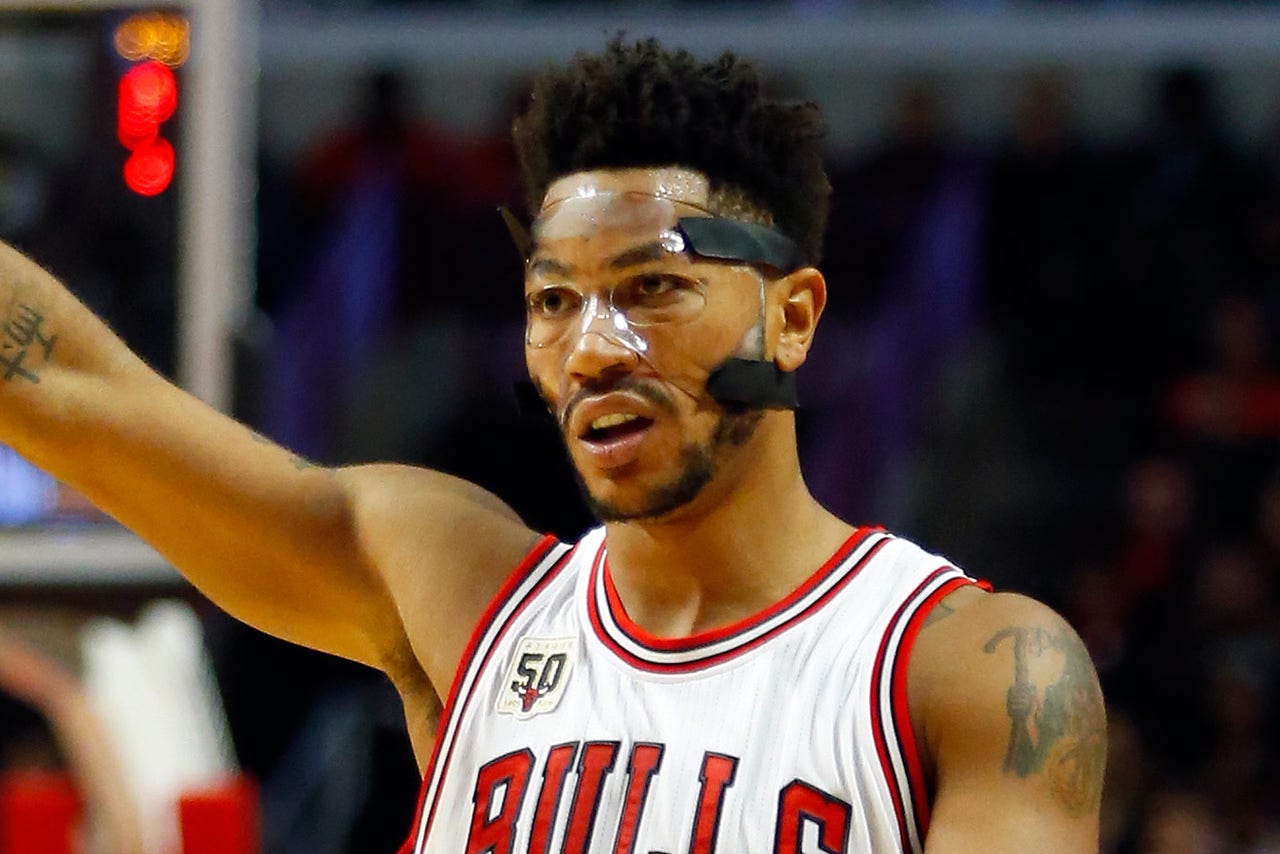 Through the first four games of the season, Derrick Rose is averaging about three fewer shot attempts per game than he had in each of the last two seasons.
According to him, it's completely by design.
Rose tells the Chicago Tribune he is still feeling the effects of an orbital-bone fracture he suffered during the first practice of the season. Since his vision isn't yet 100 percent, he's made a conscious effort to take fewer shots. 
"Right now, there's no point in shooting the ball (much) if I can't see," Rose said. "I'm just paying attention to the way (defenses) play me. I need to either drive, shoot a floater or get the ball to my teammates.

"This is how I normally play: Run pick-and-roll, and the defense has to respect me and I can get the ball to my teammates where they can shoot or feed the post, do something good for our offense."

Rose did offer a glimpse into his mindset when his vision issues subside and his conditioning fully returns. However, he added a caveat that acknowledges the lesser need for him to play hero ball so frequently.

"You look at older players like Larry Bird," Rose said. "He went three quarters where he got everybody established, gave them the ball and let them get a feel and play to their strength. Then in the fourth quarter, five, six minutes to go, everyone knew it was his time. I'm thinking the same thing.

"But with the way we shoot and the freedom we have to shoot ... if someone has it going, we're going to keep feeding him. We're trying to play off matchups."

The Bulls are stacked from a talent perspective, so it's just fine for Rose to ease his way back offensively until his vision completely returns. But Chicago is just 19th in the league in offensive efficiency at this early stage of the season, so make no mistake -- the Bulls need Rose firing on all cylinders in order to fully reach their potential.

(h/t Chicago Tribune)

MORE NEWS:

Want stories delivered to you? Sign up for our NBA newsletters.
---
---