Bucks-Suns Preview
BY foxsports • December 19, 2015
Brandon Knight was shocked the Milwaukee Bucks dealt him at last season's trade deadline, so he might quietly relish the fact they've struggled ever since.
Not that his new team is doing so well.
The Phoenix Suns, though, are coming off one of their best efforts of the season. Some might say the same about the Bucks despite losing again, and Knight would surely like to send them home winless on a four-game trip Sunday.
This is his first matchup with Milwaukee since a three-team deal that sent him to Phoenix on Feb. 19. The Bucks traded away their leading scorer in order to get Michael Carter-Williams from Philadelphia, even though they had acquired Knight from Detroit just a year and a half earlier.
"I was told literally right before the deadline. I was very surprised. I can't lie to you about that," Knight said at the time. "I definitely didn't think I'd be traded."
Milwaukee had a 30-23 record when that deal happened but went 11-18 afterward and hasn't been any better this season, going 10-18 to sit 13th in the Eastern Conference.
Phoenix (12-16) is only slightly better despite Knight averaging 19.9 points.
He's been a bit off lately, however. Knight was 0 for 12 from the field last Saturday against Portland, though he did bounce back two nights later with 25 points against Minnesota. He's since averaged 13.0 points in three games while shooting 3 of 14 from 3-point range with more turnovers (10) than assists (eight).
Phoenix overcame his 4-of-11 shooting and five turnovers Friday in a 104-88 rout of New Orleans. Eric Bledsoe had 29 points with nine assists, Alex Len added 19 points with 13 rebounds, and they combined to shoot 20 for 28.
Following the Suns' most lopsided win, top shooting performance (52.4 percent) and best defensive effort (36.6 percent) in more than a month, coach Jeff Hornacek pointed to his team's aggressiveness as a big key.
"For us to win, we gotta play that way," he said. "It takes a lot of energy. It takes a lot of effort. But if you wanna win, that's what you gotta do."
Milwaukee coach Jason Kidd was similarly pleased Friday.
The Bucks led by as many as 15 at Golden State, which was particularly motivated after suffering its only loss of the season six days earlier in Milwaukee. The Warriors rallied from an 11-point deficit in the final eight minutes to win 121-112.
''For us, a lot of good things came out of this," Kidd said. "We competed. If we play with that kind of energy every time we take the court, we'll win a lot more games.''
Carter-Williams had a team-high 24 points and is averaging 20.0 on the road trip, which began with losses to both Los Angeles teams. Top scorer Greg Monroe missed both of those games with a sprained knee and returned Friday but had only 10 points.
Milwaukee has lost 12 straight away from home, its fourth double-digit road losing streak since the beginning of 2013-14.
The Bucks did win 96-94 in Phoenix last season on Khris Middleton's banked-in 3-pointer at the buzzer. Markieff Morris led the Suns with 25 points that day and with 26 in a 102-96 win in Milwaukee on Jan. 6 in the last meeting.
Morris, the subject of trade rumors, had 13 points Friday after not playing in five straight games - the last four by coach's decision.
''You've got to be ready when your time's called and that's what I was tonight,'' Morris said. ''It felt good. I had a lot of fun.''
---
---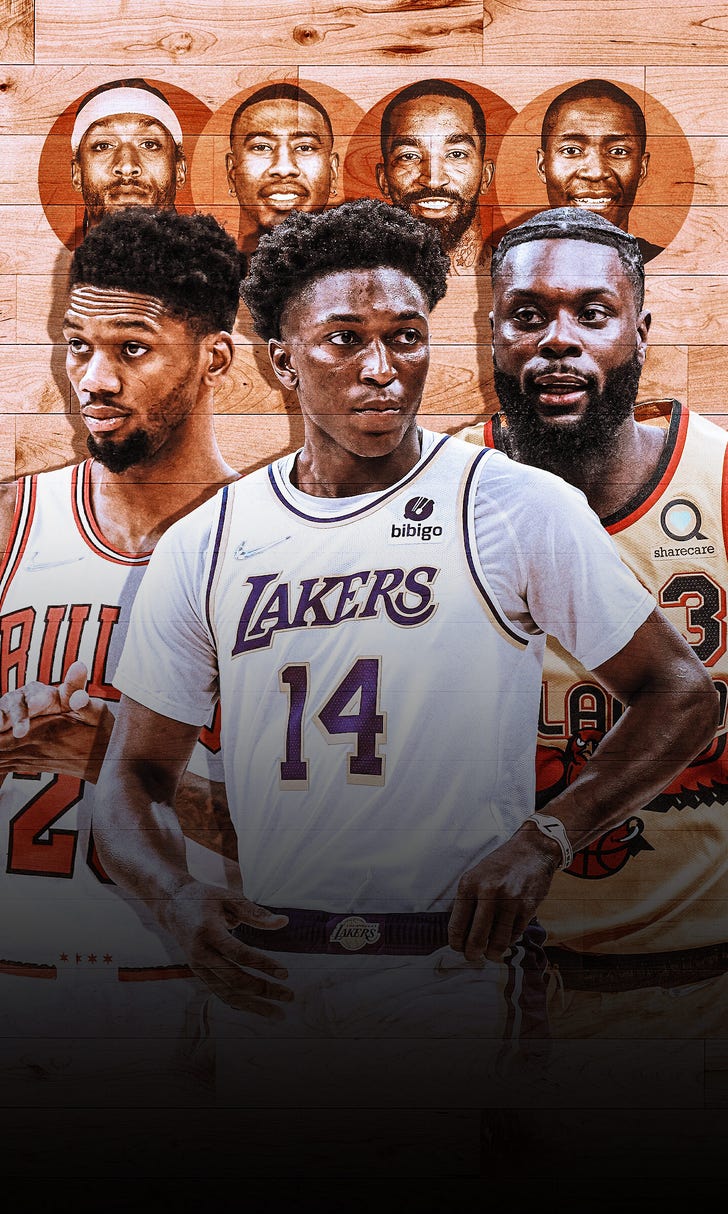 National Basketball Association
A veteran's guide to getting back in the NBA as a COVID sub