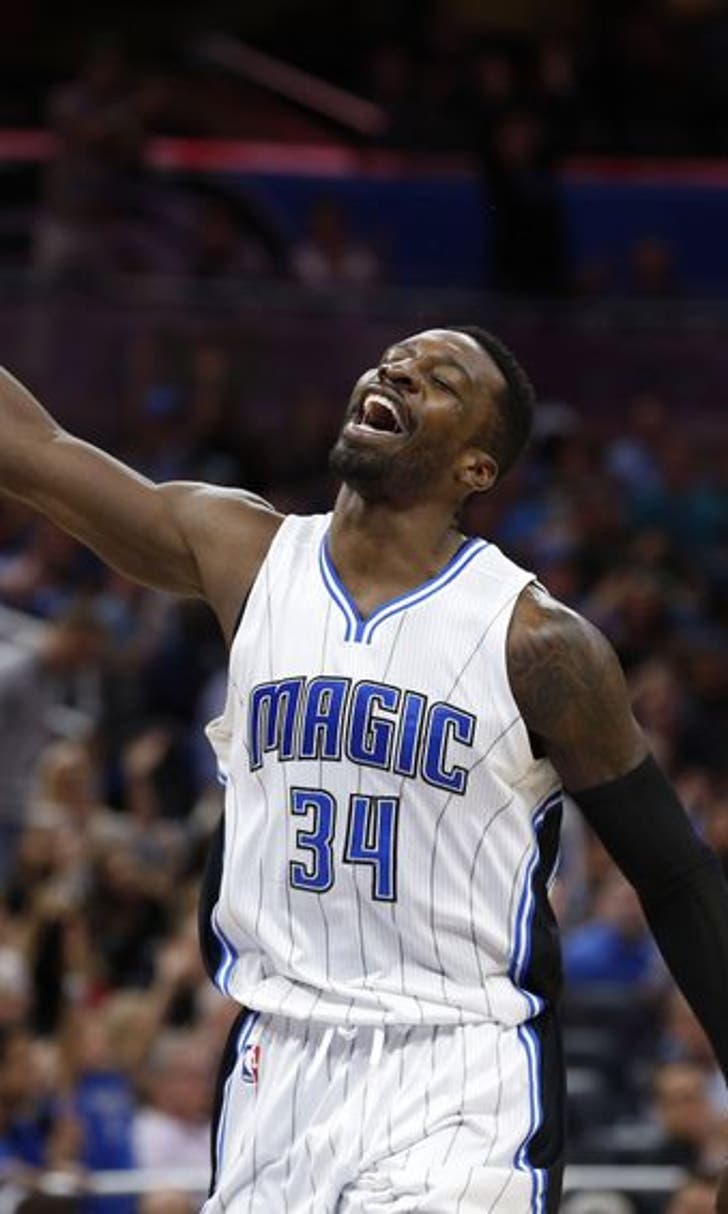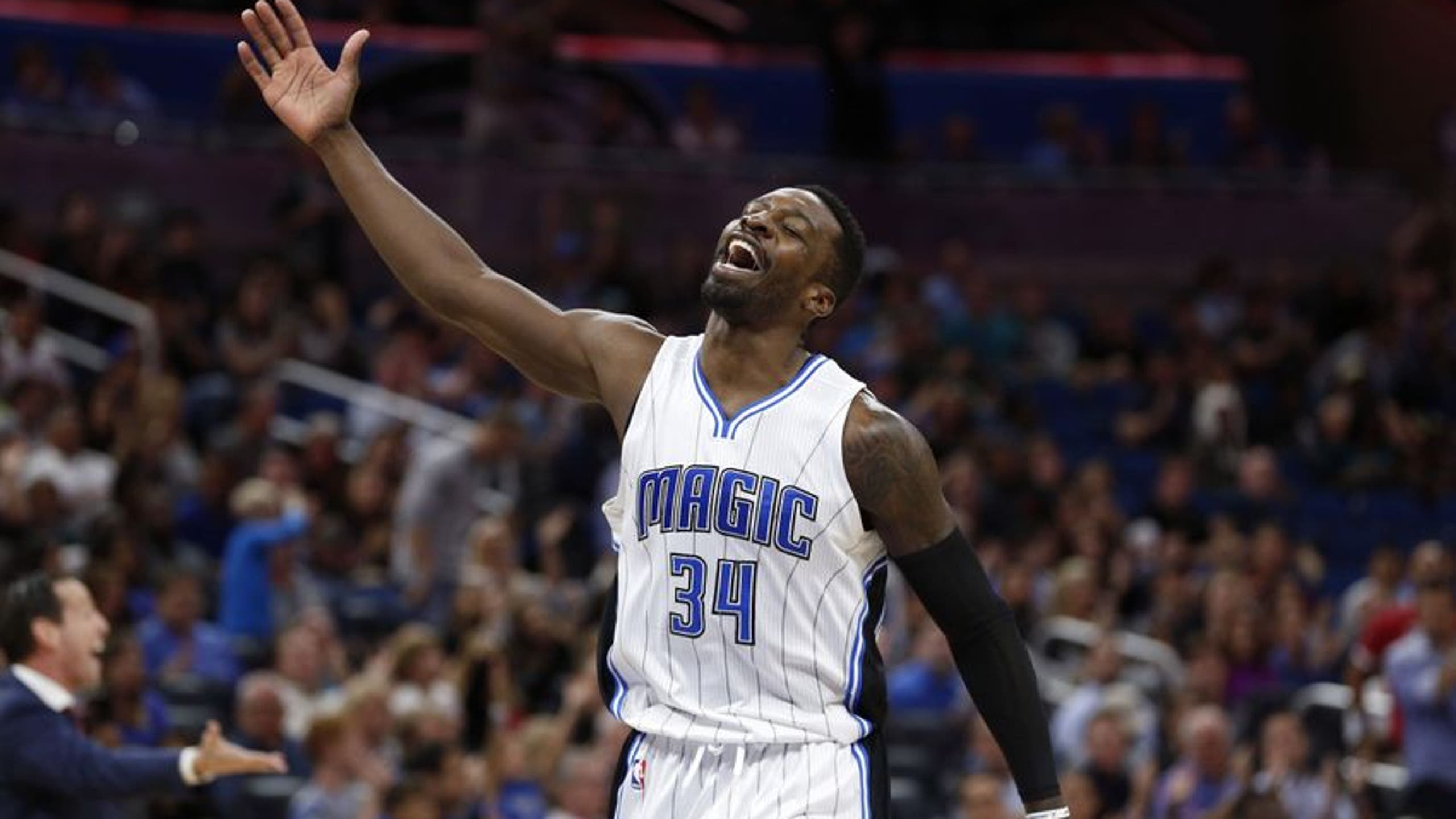 Brook Lopez gets postered again, this time by Jeff Green (Video)
BY Fansided and Gerald Bourguet/Fansided • December 16, 2016
Brook Lopez got put on a poster for the second time this week, this time getting dunked on by the Orlando Magic's Jeff Green.
It's been a rough week to be a Lopez brother.
Brook Lopez, the star center for the Brooklyn Nets, and his twin brother Robin Lopez, starting center for the Chicago Bulls, have made fine careers for themselves during their time in the NBA.
Brook has been a fixture with the Nets for years now, and is one of the only good players they have left on a roster badly in need of fresh young talent. Meanwhile, Robin has reinvented himself as a defensive anchor for the New York Knicks and Bulls over the last few seasons.
Unfortunately, both have been the victims of what NBA fans refer to as "posters" over the last week — and for Brook Lopez, it wasn't just once, but twice.
For Robin, there was the monster dunk from Jabari Parker that put him on everyone's Twitter feed, despite having a monster rejection on Karl-Anthony Towns the game before.
For Brook, his week got started with Larry Nance Jr.'s sky-high poster over the Nets, and Friday night, it got even worse when Brooklyn traveled to Florida to take on the Orlando Magic.
With the Magic trailing by four late in the third quarter, Jeff Green provided his team with the momentum-changer it needed to turn the game around. He drove to the rim, met Brook Lopez head on, and jammed on him anyway.
Nance's dunk was a way better poster, but at least he's a young, up-and-coming talent in this league, and one who should seriously be in contention for the Slam Dunk Contest trophy this year. Jeff Green is….well, he's Jeff Green.
The Magic wound up outscoring Brooklyn 35-29 in the fourth quarter to claim the 118-111 victory at home. Green finished with just six points on 2-of-8 shooting — compared to Lopez's 22 points and five blocks — but there's no question his dunk was a big basket that set the tone for the fourth quarter.
Unfortunately, that's the nature of the beast sometimes in the NBA. Lopez had the better game by far, and even swatted away five shots, but all anyone will remember is the one he didn't get.
Like we said, it's been tough to be a Lopez brother this week.
More from FanSided
This article originally appeared on
---
---